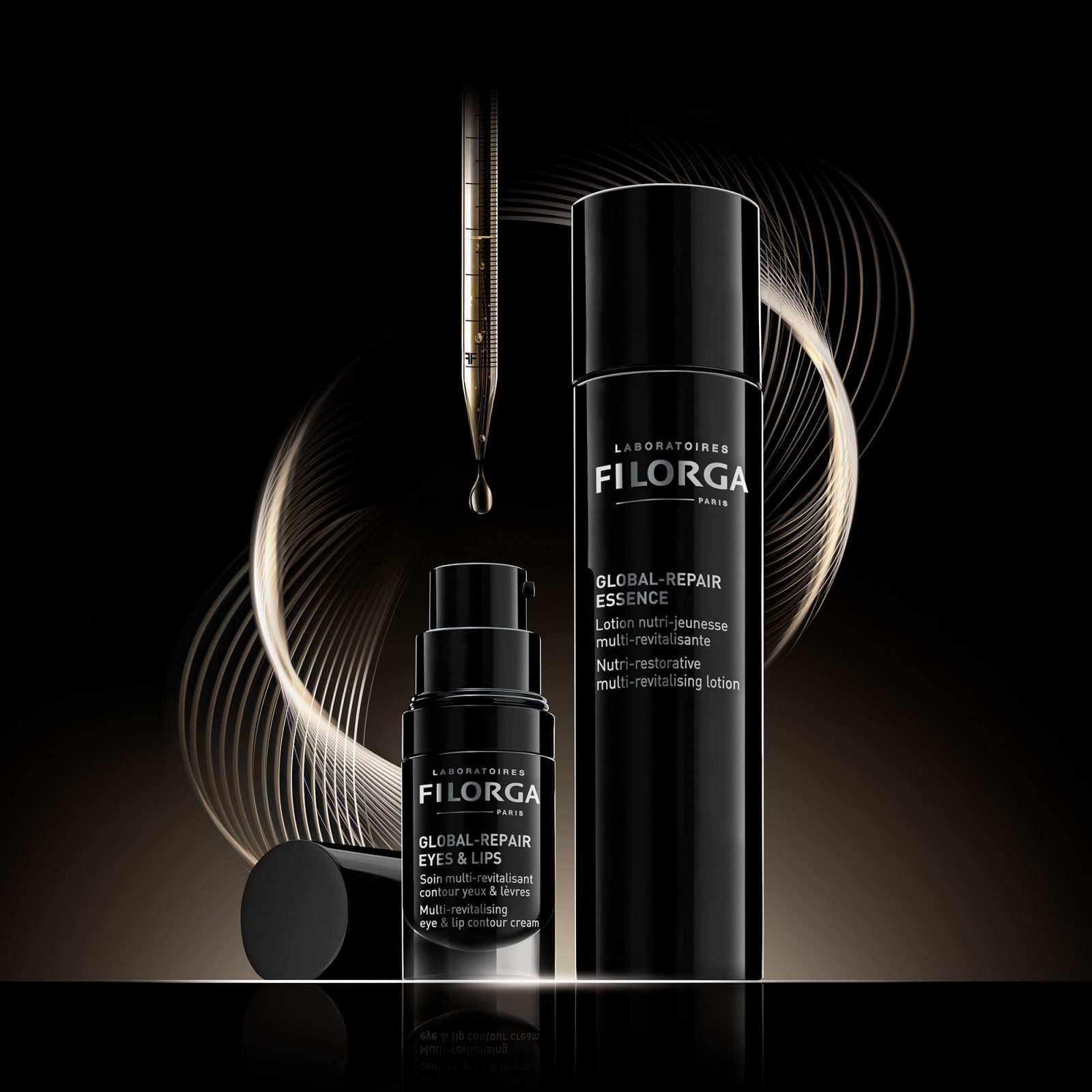 Filorga Medi-Cosmetique is a brand that takes inspiration from aesthetic procedures and decade-long industry knowledge. Filorga laboratories are experts in developing fillers and other formulas for aesthetic procedures. Given that aging is one of their main focus, brand consumers always cheer when new anti-aging products appear. Let's take a quick peek at Filorga new launches that you can buy right now.
Filorga Global-Repair Essence
After the amazing success of the Filorga NCTF-Essence, the brand has decided to create a brand new one. This time, as part of the Global-Repair range, it features star ingredients such as retinol, niacinamide and sodium hyaluronate. This means that this essence is not only nourishing but also has an anti-aging action. This formula helps to plump the skin, making it look revitalized and firm. Additionally, it also helps to boost collagen production and to reduce wrinkles and fine lines. If you're looking for a perfect product to offer a loved one, this Filorga Global-Repair Essence is the perfect add-on to their routine. Or, if you're looking for something extra luxurious, there's also the Filorga Global-Repair Coffret, which includes this brand new product.
Filorga Global-Repair Eyes & Lips
This brand is known for their best-selling eye creams, such as Filorga Optim-Eyes or Filorga Time-Filler. So when we heard that Filorga Global-Repair Eyes & Lips was coming, we couldn't be more excited. The previously mentioned eye creams are surely best-sellers for the younger Filorga consumers, but they don't target older women who need more nutrition and a comfortable and nourishing undereye cream. This new launch comes to fix exactly that, with an enveloping texture that both nourishes and provides anti-aging benefits. With ceramides, sodium hyaluronate, and retinol, this eye cream is perfect for those who want to envelop their skin in a caressing formula that plumps the skin.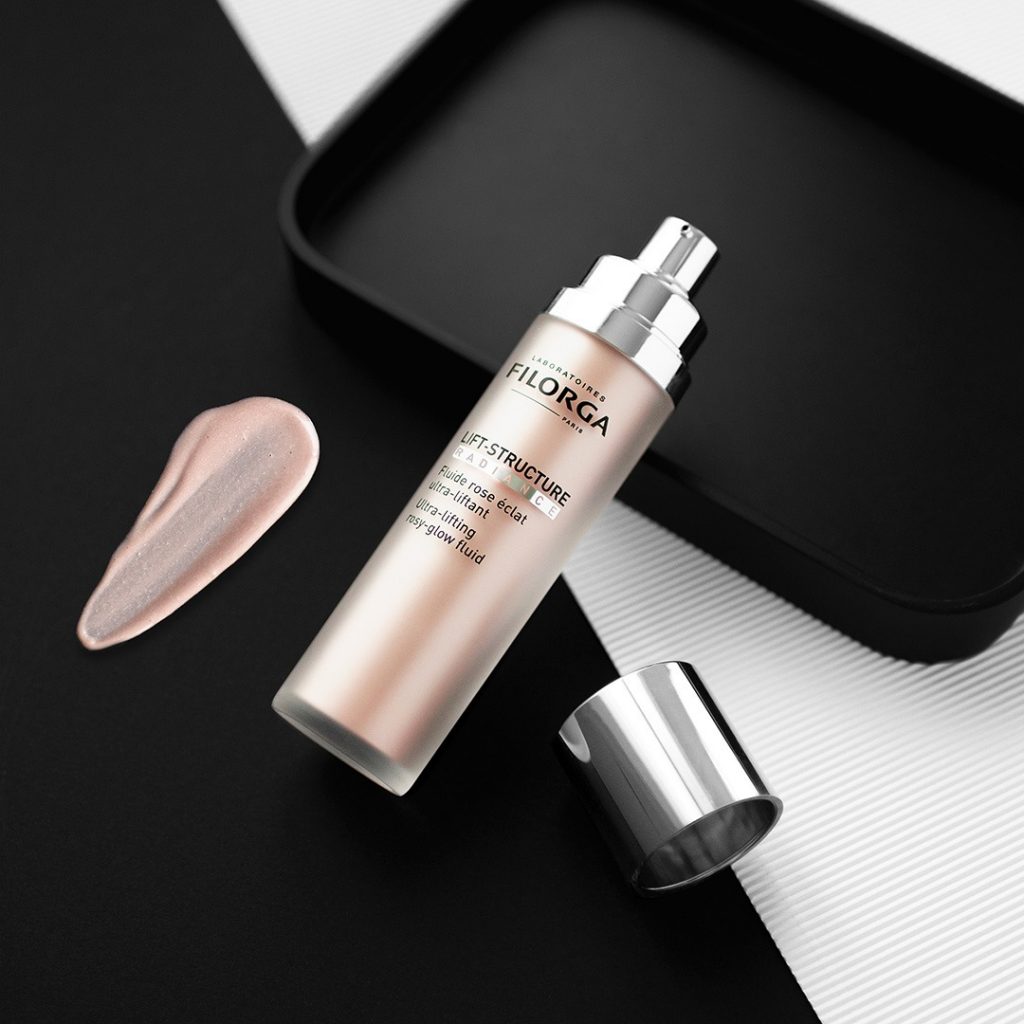 Filorga Lift-Structure Radiance
This product launched in September and is already flying off the shelves. This pinkish cream helps to restore a youthful look to dull skin. This is due to the fact that pink pigments are able to mimic the glowy warm luminosity that young skin naturally has. Additionally, it also has a lifting effect to provide a tensing action. All in all, this results in a firmer and lifted facial contour. So you're getting two great benefits in just one formula – radiant skin and lifted facial contours. Filorga Lift-Structure Radiance also contains retinol for maximum anti-aging effect
Filorga is a brand that is super giftable, whether you're gifting it to a fan or a soon-to-be fan. Really, there's no other option. Check out their special coffrets and the Filorga best-selling products in order to discover great gifts for you or your loved ones!