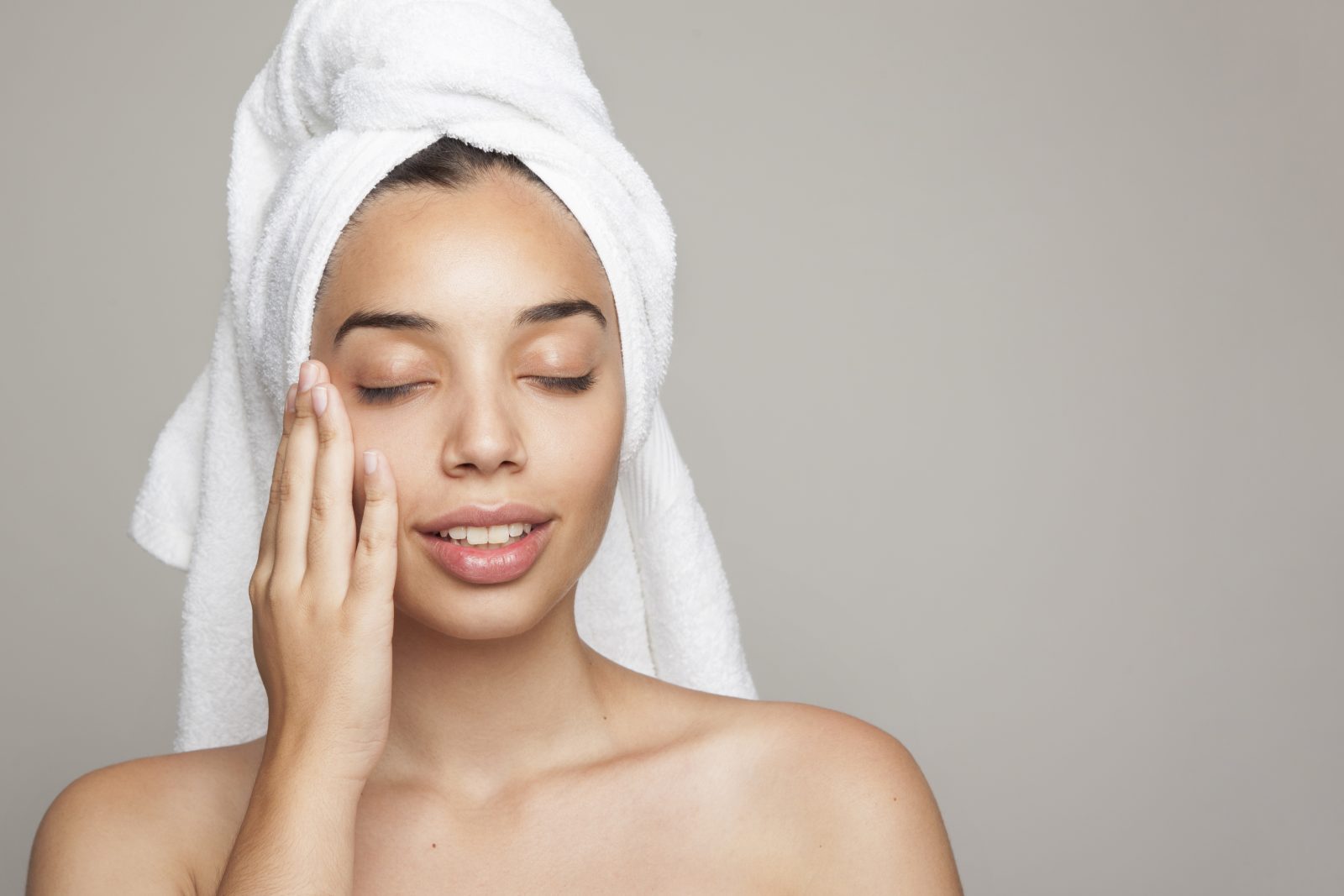 Do you want to break your daily routine for 20 minutes? You can apply a face mask quickly and easily, without the need to wash off. This product fits in a new generation of face masks designed in Korea based on a technology which allows them to perfectly adhere to the facial contours – it consists of a structured mask soaked in active ingredients whose base material can be either fiber or hydrogel:
Fiber masks have a coarse texture that feels and behaves like paper. Sometimes their paper-like texture lacks the "contouring" to remain in place for very long and you will need to lie down to keep it from falling off;
On the other hand, hydrogel masks have a production process that blends cosmetic serums with gelatin, which results in a thin layer mask, requiring careful handling.
The application of these masks is similar in the various brands: apply the facial mask on previously cleansed skin, adjusting it to your facial contours and leave it on the skin for 15/20 – 30 minutes. Finally, remove the mask and massage the remaining product into the skin and neck. The application steps are explained in each practical package. Its allows home use, but sheet masks are also good traveling partners.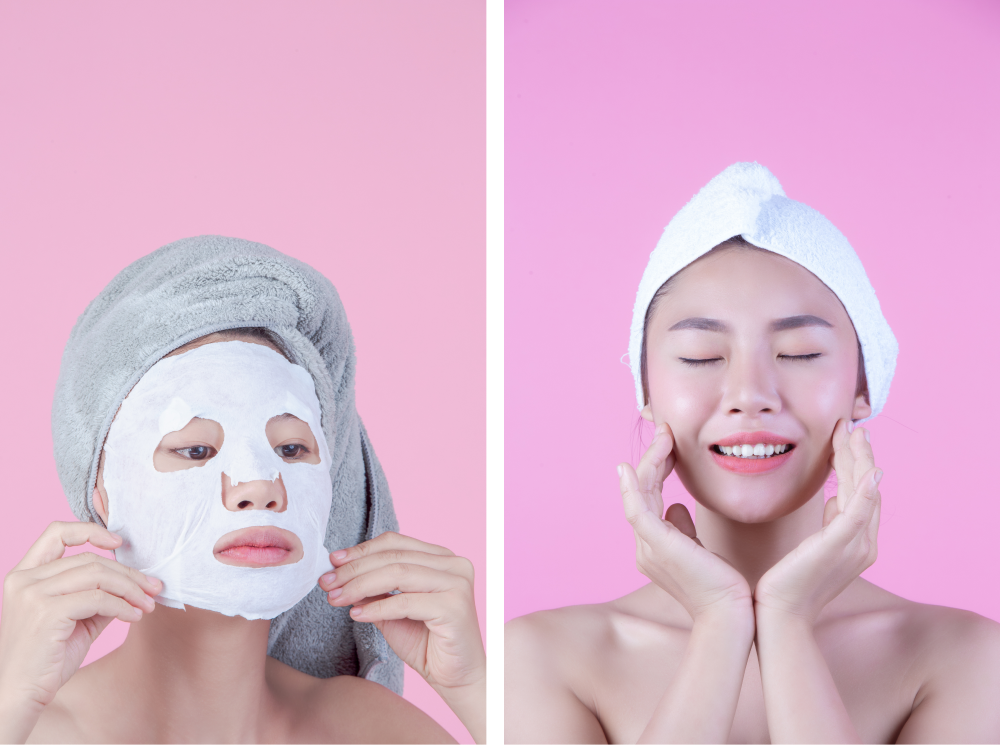 Currently, in the market, there are several options for masks with different actions and specific ingredients. Depending on the state of your skin, you can choose the mask with the action needed. We can suggest the following options:
Hydrating Face Mask
Filorga Hydra-Filler Mask is a sheet mask with Hyaluronic Acid to hydrate and regenerate skin to achieve maximum levels of hydration. Another ingredient is Aloe, rich in minerals and vitamins, that helps to soothe the skin and boost radiance. It is suitable to hydrate all skin types, reaching the deepest layers of the skin.
Discover the ISDIN Maskream Hydrogel Hydrating Mask, an intensive care with slow-release technology for immediate and also long-lasting hydration effect. This mask gives vitality and freshness to the skin, being especially indicated to normal to dry skin that needs hydration and extra care. The main ingredients are vitamins B and C with antioxidant properties; essential amino acids with revitalizing effect and aquamover that improves water uptake by the skin.
Another example is the Neutrogena Hydro Boost Hydrogel Recovery Mask, a proven super-moisturizer enriched with Hyaluronic Acid. After application, skin feels refreshed, hydrated and noticeably supple. This mask is suitable for sensitive skin and all skin types.
Anti-Aging Mask
Neutrogena Ageless Boost Hydrogel Recovery Mask, a proven smart smoother made from 100% hydrogel fine-line smoothing formula enriched with Adenosine. As a consequence, fine lines are reduced and skin feels smoother, more youthful-looking.
Filorga Time-Filler Mask Super Smoothing Mask is a wrinkle-reducing sheet mask for a super smooth complexion due to its content in collagen. This sheet mask contains a gel which deeply penetrates the skin in order to instantly smooth any wrinkles and softens skin's surface.
Firming Face Mask
Choose Sesderma Sesmedical Firming Facial Mask with DMAE (Dimethylaminoethanol), if you want a boosting action of the collagen synthesis that helps to restore the facial contours. On the other hand, Lactic Acid improves the hydration levels and restores the skin's barrier function.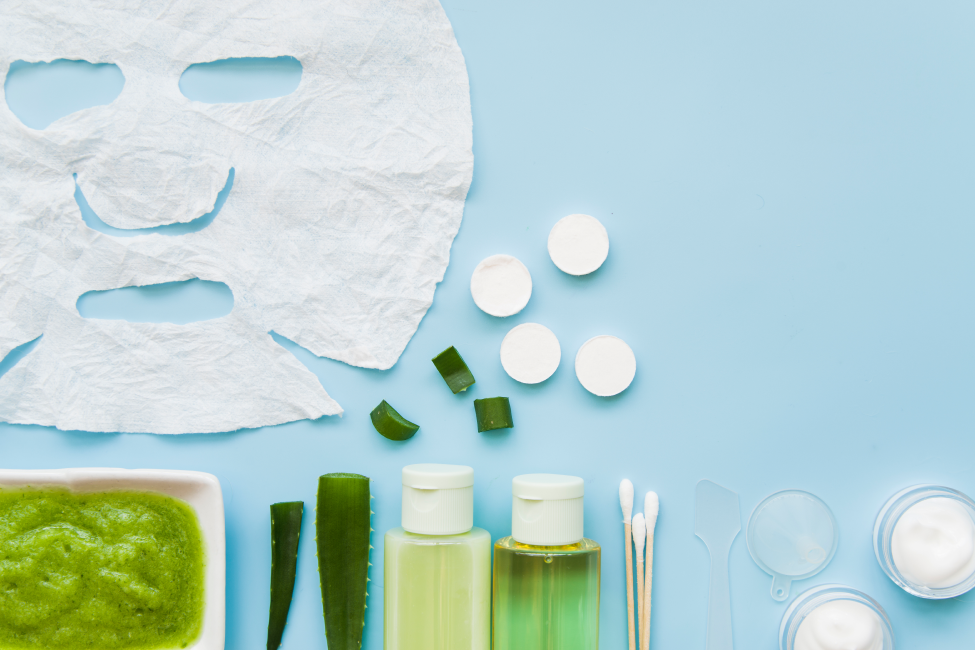 Purifying Face Mask
For example the Neutrogena Purifying Boost Hydrogel Recovery Mask, a detoxifier made from 100% hydrogel purifying formula enriched with Seaweed Extract. As a result, skin feels purified, soft and complexion looks healthy. This mask does not block pores so it is suitable for sensitive skin and all skin types.
Revitalizing Mask
Find the Neutrogena Radiance Boost Hydrogel Recovery Mask, with an illuminating formula enriched with Vitamin B3. After application, skin feels illuminated, radiant and soft.
Sesderma Sesmedical Revitalizing Facial Mask provides brightness, revitalizes and unifies the skin tone. In addition, it rejuvenates and protects the skin from damage caused by sun exposure and other environmental factors. The nano-encapsulated active ingredients, for example, Vitamin C, are able to get to the deep layers of the skin, ensuring maximum efficacy. Therefore, it is indicated for all skin types.
Anti-Dark Spot Mask
The NUXE Expert Anti-Taches Anti-Dark Spot Perfecting Sheet Mask reduces the appearance of dark spots and hyperpigmentation in order to create an even complexion. Its formula contains natural ingredients and this product helps revive the radiance of the skin, due to its high content of vitamin C. After just one application, the complexion is more radiant.
Eye Patches
For a more localized action in the eye contour, there are the Vichy Liftactiv Specialist Micro Hyalu Eye Patches. They have an innovative technology with 160 micro-cones of pure solidified Hyaluronic Acid of natural origin. These micro-cones penetrate and melt onto the skin throughout the night for optimal diffusion in the periocular area. You should apply patches in the area of the dark circles making a slight pressure to activate the cones and leave it on for 8 hours, preferably while you are sleeping.
Sesderma C-VIT Anti-Aging Eye Contour Patches are other good option. Its formula contains Vitamin C and the Antiox Booster System in order to brighten the eye contour and have an antioxidant effect to help prevent premature photoaging. Patches should be applied for 10-15 minutes, to reduce, almost immediately, the signs of fatigue in the eye contour area such as eye bags and dark circles.
In addition to the structured masks, there's another trend in the mask world: cream masks and multimasking.
As you can see,  applying a sheet mask provides a zen and relaxing skincare moment you can enjoy and pamper yourself 🙂