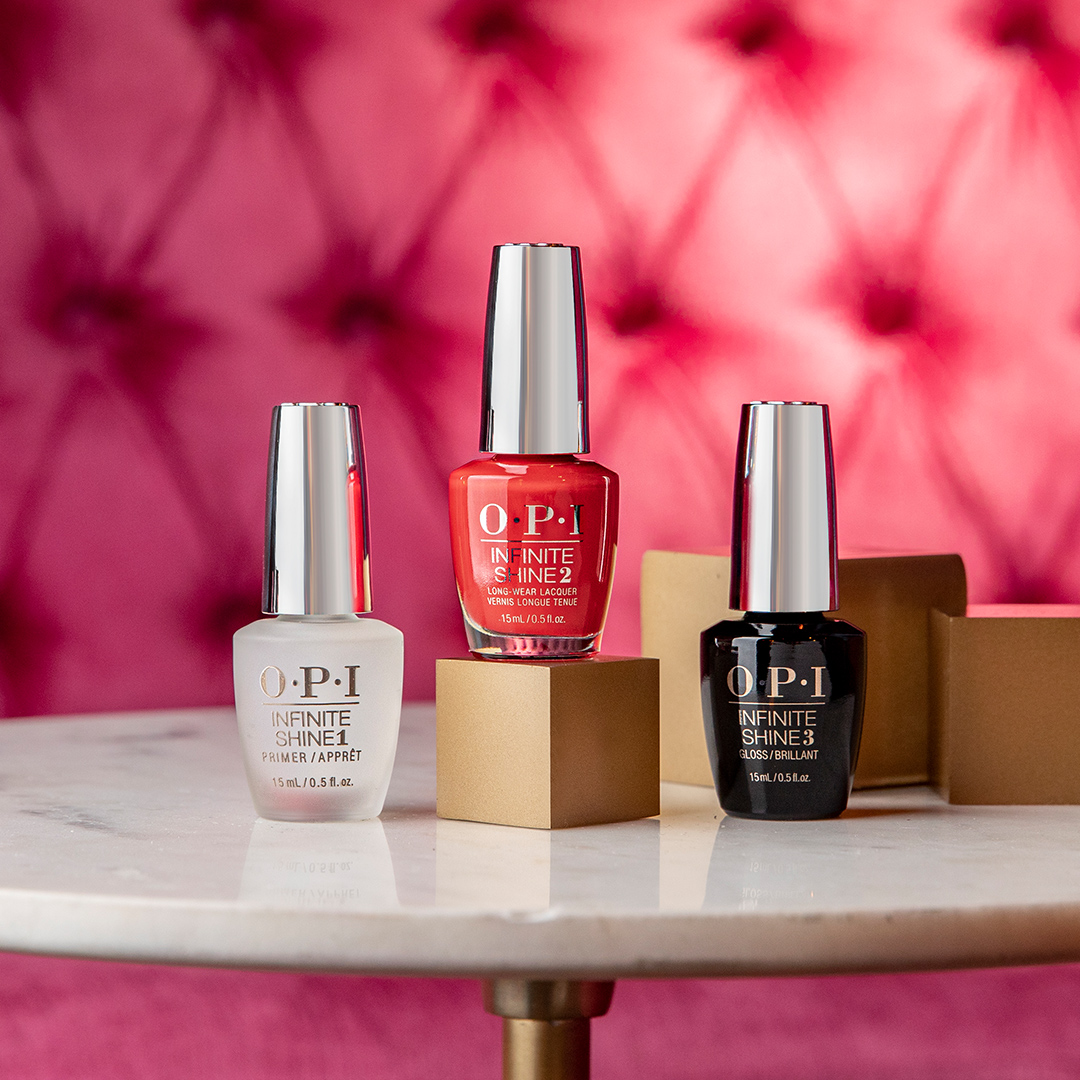 OPI nail polish is widely known for fun and playful shades and has long dictated nail trends. A fun fact about OPI is that it stands for Odontorium Products Inc. and, until 1989, it used to produce dental products. However, they changed to nail polishes and quickly became known worldwide. The company has already collaborated with several celebrities such as Serena Williams, Mariah Carey, Nicki Minaj, Justin Bieber, Gwen Stefani, and Selena Gomez. In 2021 Kerry Washington is the brand ambassador, and you can check for a fun fact about this collab below. Besides celebrities, OPI has also collaborated with several companies, producing collections with The Muppets, Coca-Cola, Dell, and many others.
That being said, which are OPI's most iconic nail polishes? They are all very different, and every one of them comes with its own story.
OPI I'm Not Really A Waitress
This iconic red is the (un)official classic red nail polish. If you see a movie and someone is wearing red nail polish, chances are that it's this one. If you don't trust us, check out Urban Dictionary. In fact, Kerry Washington used to use this exact shade when she was a waiter. This has now inspired her to create the shade I'm Really An Actress in her own OPI collection.
---
OPI Lincoln Park After Dark
OPI revolutionized the nail world with this deep purple (almost black) shade. It was the sole responsible for making dark nail polish fashionable. Before, dark nail polish was usually reserved for specific groups with distinct dress codes. However, when this shade was launched, it turned the nail world upside down. Nowadays it's actually unthinkable to imagine a fashionable office without dark nail polish.
---
OPI Bubble Bath
This rosy and demure shade is one of THE nail polishes for brides. Due to the fact that it's super sheer and glossy, it makes the ring pop. So if you're all about showing off that engagement ring or the wedding ring, this might just be the one for you. It also holds the record of the most awarded OPI nail polish. Not only is it famous, but it's also amazing.
---
OPI Big Apple Red
If you're looking for the definitive best seller from OPI, this is the one. Big Apple Red has held the title for best seller for not one, not five, but TEN consecutive years. This bright and shiny true red is the one you're looking for!
---
OPI O Suzi Mio
O Suzi Mio is one of the nail polishes that nods to the creative director. All OPI nail polishes get their names from the same person: Suzi Weiss-Fischmann, creative director, co-founder, and vice-president of OPI. If you've ever wondered why there's a Suzi in a lot of nail polishes, this is why. This eggplant shade is one of Glamour Magazine's 2021 Beauty Award Winners.
---
Meanwhile, discover more shades of OPI Nail Polish. You'll love a new addition to your nail care routine!