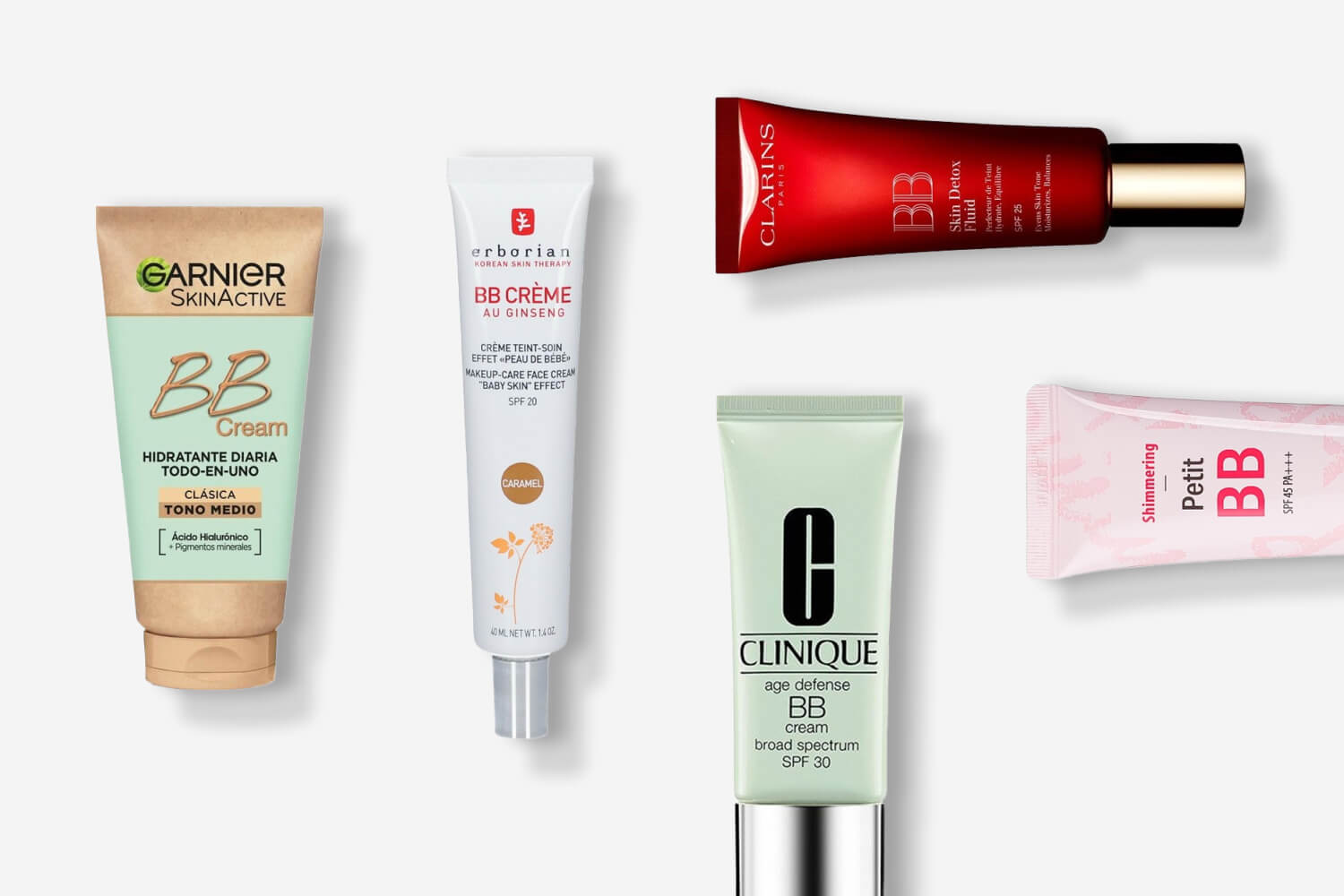 BB creams have been around for a while, conquering fans of all ages. You'll get why: BB creams offer hydration, sun protection, and beautifying coverage, all in the same product! How convenient is it? Equally important, these all-in-one formulas look natural on the skin, and—thanks to the natural coverage—are forgiving. With the extra boost of hydration, BB creams are a perfect fit for mature skin. Try for yourself and glow your skin on with the best BB creams for mature skin!
What is a BB cream?
A BB cream, also known as beauty balm, is a hybrid product between makeup and skincare. In short, it's a light-coverage makeup product that also provides the skin with hydrating and antioxidant skincare benefits as well as sun protection. It leaves the skin looking fresh and hydrated as well as comfortable and perfected!
Can I use BB cream instead of foundation?
Yes, you can use BB cream instead of foundation! Foundation is used to even out the complexion and perfect the appearance of your skin—BB creams are pretty comparable to a light coverage foundation, or even to medium, depending on the formula. If you're happy with the coverage of your BB cream, then feel free to skip the foundation.
Does BB cream work on mature skin?
BB cream works beautifully on mature skin! BB creams are known to offer a boost of hydration, and that extra moisture is often more than welcome on mature skin. If your skin tends to feel tight or uncomfortable using your regular foundation, then give a go to BB creams and see how well it works for mature skin. You'll get just the perfect amount of coverage as well as all the comfort your skin needs.
Can I apply makeup over BB cream?
Yes, you can use your BB cream as a foundation! You can apply it under makeup, as the base for your look. You can apply all your cream and powder makeup on top of the BB cream, like the blush, the bronzer, or the highlighter. There's no need to hold back on makeup steps when you use your BB cream!
Should I apply sunscreen before BB cream?
Yes, you should be applying sunscreen before you BB cream. You may ask why, considering that most BB creams have some level of sun protection… and that's a great question! To begin with, we'll argue that most of the users won't apply as much BB cream as would be needed to have the level of protection the product claims to offer. Remember that you should use 2mg/cm² to achieve the SPF stated on the bottle—and that hardly happens when we're using a tinted product on the face. When it comes to sun protection, we think it's best to be safe than sorry.
These are the best BB creams for mature skin, hands down
Now you know that BB creams are a great fit for mature skin, but you may be lost when it comes to choosing. We've selected the most hydrating formulas to revitalize mature with fresh coverage and moisture. Check our favorites and pick yours!
Clinique Age Defense BB Cream SPF30
Medium coverage & anti-aging
Start your daily skincare routine with a complete beauty balm that protects, covers, and hydrates thanks to a blend of mineral and chemical sunscreens coupled with skin-identical ingredients such as glycerin and hyaluronic. Suitable for all skin types, this beauty balm perfects the skin with medium coverage all the while hydrating and protecting it from environmental damage!
---
Holika Holika Petit BB Cream Shimmering SPF45
High SPF & radiance
Featuring pearl powder, this prettifying BB cream not only evens out the complexion but also elevates the skin's radiance to a star level. Equally important, it offers trustworthy protection against external threats such as damaging UV rays or free radicals. Luminous as no other, this formula brings dull skin back to life! Use it alone or as a base for your makeup.
---
Garnier Skin Active BB Cream Original SPF15
Mineral pigments & medium coverage
Hyaluronic acid meets mineral pigments to even out your complexion with a hydrating formula! This all-in-one beauty balm grants up to 24 hours of hydration, improving your look with color and comfort at the same time. The formula is non-comedogenic and offers medium coverage, that always looks natural. Only good things can happen once you apply it!
---
Erborian BB Crème Au Ginseng SPF20
Baby skin with velvet finish
Meet the father of all BB creams, the iconic Erborian BB Crème Au Ginseng SPF20. This formula promises to give you "baby skin", that's soft, radiant, and plump. It combines Korean skincare with sunscreen and pigments to even out your complexion and blurs the skin. Granting medium coverage, this beauty balm perfects your skin with a natural finish!
---
Nivea 5-in-1 BB Cream SPF15
Rich texture & budget friendly
Blend mineral pigments, organic jojoba oil, and shea butter, and you'll have this amazing moisturizer that does it all! Get up to 24 hours of hydration and long-lasting comfort with a product that won't break the bank. It protects the skin with SPF15 while masking all signs of fatigue and evening out the complexion. Apply it to get lively skin in seconds!
---
Avène Hydrance BB Rich Tinted Hydrating Cream SPF30
Great for sensitive skin
Perfect for very sensitive and dry skin, this gentle formula leaves the skin comfortable and naturally radiant. This comfortable BB cream blurs imperfections, perfecting the appearance of the skin with light-reflecting pigments that naturally adapt to your skin tone. Say goodbye to dull skin and hello to a glowy complexion!
---
Clarins BB Skin Detox Fluid SPF25
Medium coverage & anti-pollution shield
Enriched with meadowsweet extract, aloe vera, and hyaluronic acid, this formula beautifies your skin while delivering all the hydration and care it deserves. Featuring the Clarins exclusive anti-pollution complex, this perfect BB cream for mature skin manages to protect the skin from harmful environmental aggressions. One pump is all you need to boost your skin!
---
The base is one of the most important steps for any makeup! Know that you know the best BB creams for mature skin, you may like to know other makeup tips for mature skin to elevate your looks.