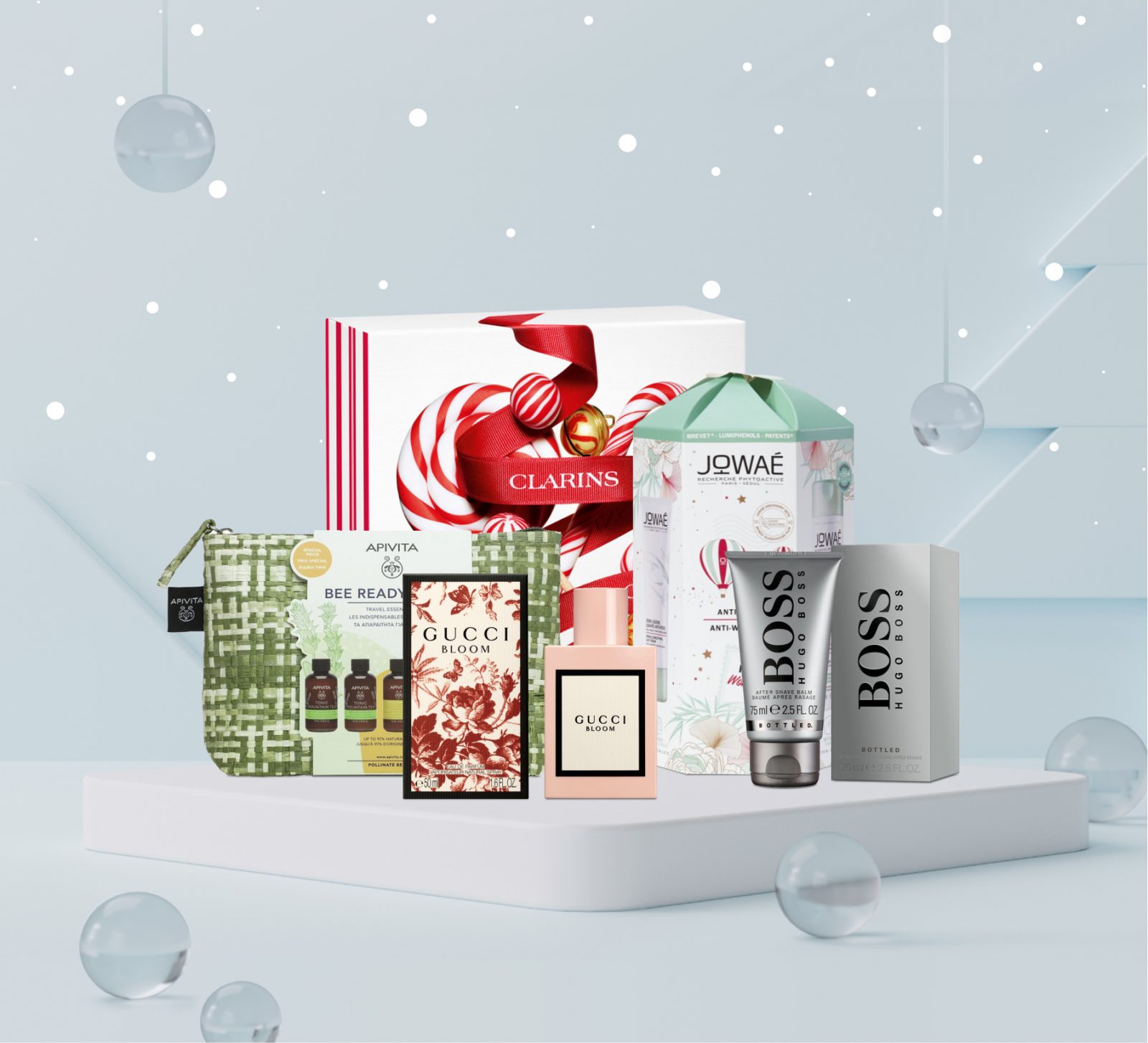 The holiday season is just around the corner, which means it's time to get your shopping underway! Maybe you're not sure where to begin; maybe you've looked everywhere and found nothing to your taste, but don't despair! If you're looking for the best beauty gifts of 2020, we've got just the gift guide for you.
Keep reading, and we'll help you match everyone on your list to the perfect gift! Can't seem to find what you're looking for? Then feel free to have a look through our Christmas Store!
The Best Gifts for Her
For your mother, sister, girlfriend, or even for yourself, these are the best beauty gifts for the women in your life. We have selected gorgeous gift sets that will not only make an impact, but also prove themselves over time, with effective skin, hair, and beauty products that will bring real results.
---
The Best Gifts for Him
If you're shopping for the men in your life, you can't go wrong with a practical travel set of a refreshing after shave. With its vibrant fragrance, Boss Bottled After Shave Balm is a classic choice that will appeal to most men. It exudes distinction, sophistication, and pure joie de vivre!
---
The Best Gift Sets for Beauty Experts
For the beauty expert who knows and owns everything, we have selected a mix of classic and innovative beauty gifts. After all, isn't that the secret behind a great beauty routine, knowing when and how to mix your tried-and-tested favorites, like the Clarins Double Serum, with new releases like the La Roche-Posay Retinol B3 Serum?
---
The Best Beauty Gifts on a Budget
If you're shopping for the best beauty gifts on a budget, we've got ideas! The YOUTH LAB Daily Cleanser Value Set is a great choice: it includes not only a rich foaming cleanser, but also a practical beauty tool that will appeal to the fans of beauty gadgets. looking for a more traditional gift set? Jowaé and Apivita offer great options too.
---
The Best Gifts for the Nature Aficionado
What if you're shopping for the best beauty gifts for the nature lover, the fan of vegan skincare, the savant of natural ingredients? We've got just the thing. With the Evolve Get Up & Glow Facial In A Box, lovers of all things natural can indulge in the full spa experience without even leaving the comfort of their home!
---
The Best Beauty Gifts for the Luxury Lover
For luxury lovers in your life, we've made a point to pick out only the finest of gifts. With the Clarins Spa At Home gift set, they won't even have to leave the house to enjoy a good "treat yourself" moment; and with a few sprays of Gucci Bloom Eau de Parfum, you know they'll always be the most elegant person in the room.
---
The Best Stocking Fillers
Maybe you're almost done with your holiday gift shopping, but you need a little extra something to put the finishing touch on your offering. Look no further than our selection of stocking fillers. Why not opt for the Clarins Holiday Beauty Essentials Cracker? With its festive packaging, we know it's always going to be a successful gift!
---