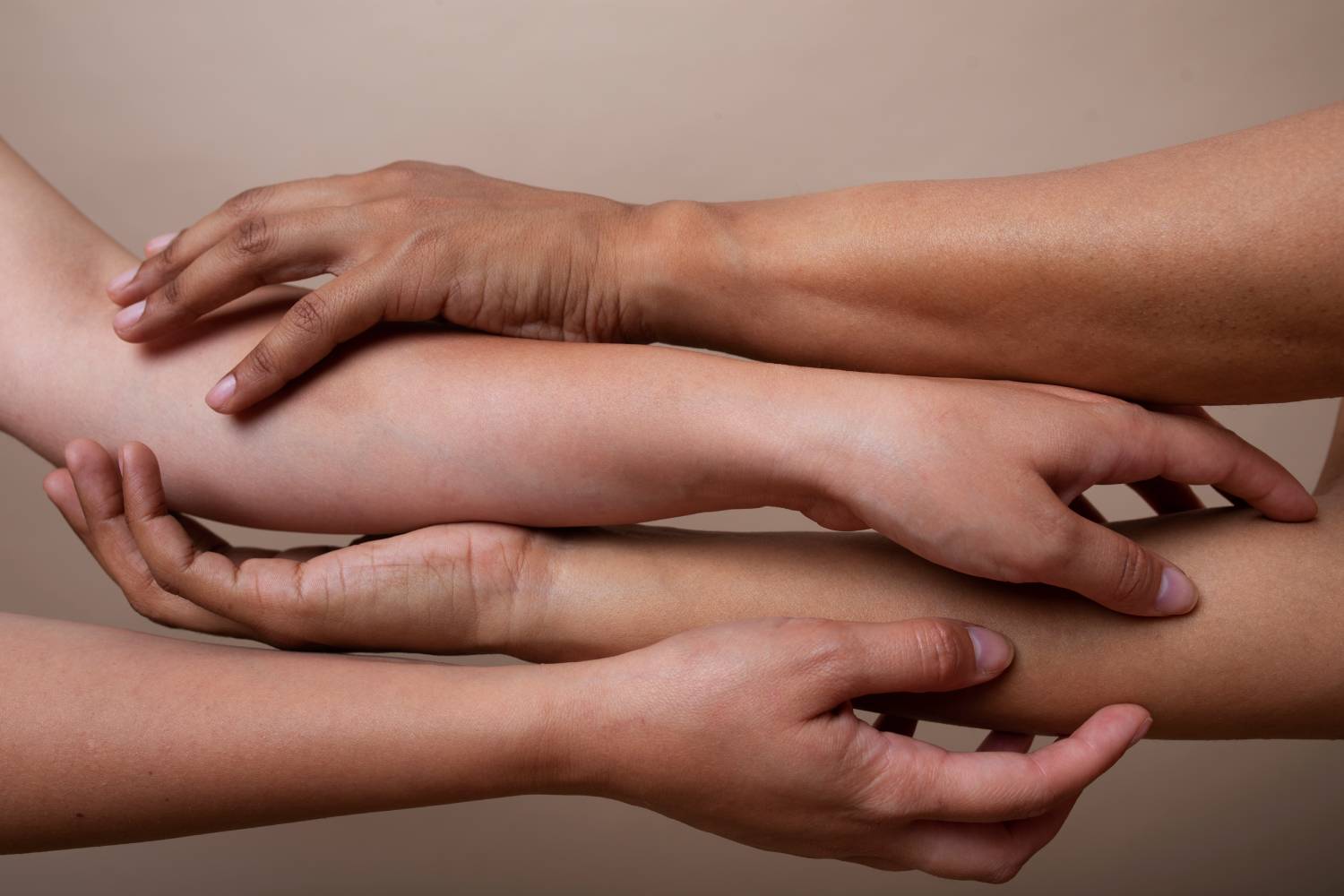 The glowy skin trend is here to stay, not only when it comes to the face but also to the body's skin. In fact, when we talk about the skin of the body, radiant skin doesn't seem to bring enough shine—that's when shimmery products and their shiny particles step in! Besides the healthy glow of hydration of your regular body lotion, shimmery products coat the skin with tiny reflective particles that instantly upgrade your glow game. With the best body shimmer oils and lotions, your skin is about to look better than ever!
Body Shimmer Q&A
What's the difference between glitter and shimmer?
This one is easy! They both shine, but glittery particles are bigger than what we call shimmery particles. When you think of glitter, remember the substantial particles that people use to create beautiful festival looks. Glitter particles are chunky, unlike those of products with a shimmery finish. Of course, there are a number of products that may raise some doubts about the classification, those that won't look big enough to be considered glitters but are not so fine that you can instantly call it shimmer. As for this post, when we talk about the best body shimmer products, all of them highlight your skin with shimmery particles. Maybe next time we can talk glitter!
Should I go for a body shimmery oil or lotion?
It really depends on your texture preferences! The body lotions are usually lighter, while the dry oils we suggest may add extra radiance to the shimmery finish. Even though both are non-greasy, the dry oil inevitably feels richer on the skin than a body lotion.
Where to apply shimmery oils and lotions?
We're sorry to answer "it depends" again, but it really does! Shimmery body products look great, especially in the areas where the light hits, so it depends on your outfit. Usually, shoulders, cleavage, harms and legs are the areas that benefit more from beautifying shimmery products! However, if you feel like it, you may apply it to the entire body. It's really up to you and to your mood!
---
Best body shimmer oils and lotions for glowing skin
To achieve the glowy skin look, you need the right products on your side. You'll need two things: to have the skin perfectly hydrated, and a shimmery product that offers you as many shimmery particles as you deserve. What we mean by that is that if you apply a shimmery product on heavily dehydrated body skin, it probably won't be as shiny as it could. If you hydrate your skin on regular bases, even with a regular moisturizer without shimmery particles, we promise that your skin will look its best! Check your suggestions and get yourself one of the best body shimmer oils and lotions!
Nuxe Prodigieux Beautifying Scented Body Lotion
Subtle golden shimmer elevated with a white floral scent
If you want your skin glowy and shimmery as much as you want it fragrant and soft, check this out! With a luxurious texture that melts on the skin like a dream, this product leaves your body's skin glowing with tiny golden particles. Made from 91% of ingredients of natural origin, it nourishes and hydrates the skin thanks to argan and sweet almond oils, to name a few. Featuring notes of orange blossom, magnolia and vanilla, this lotion leaves your skin as fragrant as it can get!
---
L'Occitane Cherry Blossom Shimmering Lotion
A lotion with a shimmery finish and a fresh cherry blossom scent
Coat your skin with springtime vibes at any point of the year with this delicate formula. Each application grants not only glowy skin with an iridescent finish but also a fresh cherry blossom scent. Made in France, this formula is ready to improve the appearance of your skin thanks to the shimmery particles combined with rich shea butter. Massage it gently to envelop your skin with an indulgent texture.
---
Mádara Sun 15 Beach BB Shimmering Sunscreen SPF15
Glow and SPF, all at once
Highlight your skin with a summer glow while shielding it from the sun! This formula beautifies the skin like no other thanks to a fine shimmery finish. Perfect to accentuate your tan or dark skin, or to brighten your fair skin, this formula instantly improves the appearance of your skin. Featuring natural ingredients and organic mineral formula, it not only boosts your glow but also moisturizes and strengthens the skin's protective barrier.
---
NUXE Huile Prodigieuse Shimmering Dry Oil
A multi-purpose dry oil with shimmer
You may already be acquainted with the original formula of this one. With this shimmery version, we grant you the same application joy, with extra sparkling fun! You may use it not only on the body but also on the hair and face, to get the best of its fragrant and shimmery benefits. Combining powerful nourishing and repairing oils, the skin becomes softer and bouncy while the hair looks shinier and healthier!
---
COCOSOLIS Glow Shimmer Oil
An hydrating & nourishing oil with mica
Created to make your skin radiant and shiny, this shimmery body oil counts on natural mica, an inorganic pigment, to reflect the light and make the skin glow. And it does it like no other! More than a beautiful finish, it provides the skin with the comfort of a dry oil, without ever feeling too greasy. Suitable for the skin of the body as well as for the face, this shimmery oil has a cookie scent that any sweet tooth won't resist!
---
Catrice Tansation Sunshine On My Shoulders Dry Oil
A gorgeous golden glow for the shoulders
Bring all the light to your shoulders with this reviving dry oil! One of the best body shimmer products, it adds extra glam to any stylish look. Whether you're using a sleeveless top or a bandeau dress, your shoulders and cleavage deserve the gorgeous golden glow that only this product gives! It illuminates dull skin while offering a pleasant coconut scent that may be further intensified with your favorite fruity perfume.
---
For the oil and summer lovers, we have a curated list of the best body oils for summer that we know you'll love! The hard part will be to choose your absolute favorite.