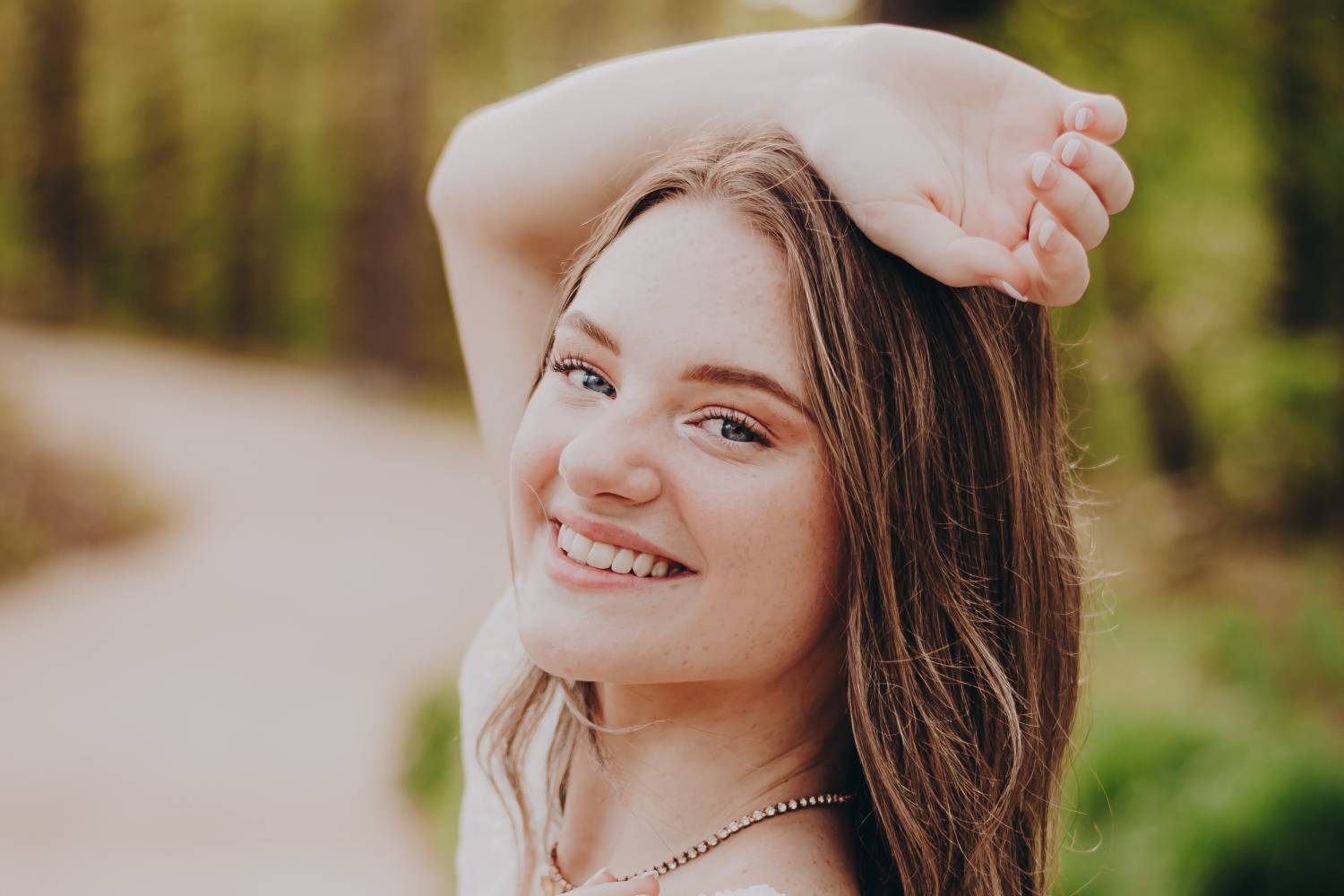 The secret to great skin on the happiest day of your life is skin prep which starts way before the big day. If your goal is to have a beautiful face and body skin, then you'll need to create a customized wedding skincare routine and be consistent on the application to really see the results! We promise you that the effort will pay off! Depending on your skin type and main issues, you may need to find some targeted products to address concerns such as acne or redness. However, there are a few base rules that apply to all and provide you with visible results! Some steps are essential to your skin, while others are a pampering step for your well-being. All of them are equally necessary! We hope you read this at least one month before the happy celebration!
Here's the wedding skincare guide you need to be a glowy bride!
If you're hiring a makeup artist for your wedding, they're probably pleased to learn that you're taking good care of your skin. Having healthy skin to work with will definitely improve the final result! Perfect skin is halfway to dazzling makeup, and we believe you wouldn't want less than that.
Wedding skincare tips for face
Let's explore wedding skincare for the face, to begin with. If you already have a complete skincare routine for the face, you'll find the following tips easy enough to follow. If that's not the case, don't be overwhelmed! You don't necessarily need to do it all. Each of the following suggestions comes with a beautifying result associated, so you can add the steps that make the most sense to you.
1. Use chemical exfoliants to refine skin texture
If smooth skin is what you want, then a chemical exfoliant is what you need! There're a lot of different chemical exfoliants, but they all have one thing in common: they're incredibly easy to use. Even if you have sensitive or reactive skin, you'll find options suitable for you! You can find exfoliating acids in toners, serums, or even face masks, in a myriad of concentrations to best suit your skin needs. You may go for lactic acid if you have sensitive skin, with a toner like Pestle & Mortar NMF Lactic Acid Toner, or go with glycolic acid if your skin shows no signs of sensitivity, using Caudalie Vinoperfect Glycolic Peel Mask for instance. Whichever direction you chose to follow, it's always a good one with exfoliant acids. After a few applications, you'll find your skin with a renewed texture, looking more even and bright.
2. Apply ampoules for radiance
No other skincare comes fresher than ampoules! Using this concentrated type of product, you'll be able to replenish the skin with what it's lacking. In turn, you'll find your skin looking healthy and radiant! The best part? Ampoules are incredibly easy to add to any routine! For those struggling with dull skin, whether single or bride to be, here comes the secret for a glowy complexion. Ampoules with vitamin C work wonders for most skin types, with an antioxidant action that reveals your natural glow. You may also like to try formulas with immediate anti-fatigue effect for the special day—such as Martiderm The Originals Flash Ampoules Instant Radiance Effect—to boost your skin to perfection. Fully compatible with makeup, this is the wedding skincare your skin needs for such a big day.
3. Go for hyaluronic acid to boost dehydrated skin
Dehydrated skin is a common concern even for those who care for their skin daily. A good way of quenching your skin's thirst is applying a good hyaluronic serum or ampoule! Expert in skin hydration, hyaluronic acid is an ingredient that we're sure that you've heard of before. It's widely available in lots of skincare products, but in this case, you'll have to go for highly concentrated formulas (no, a face cream with hyaluronic acid it's probably not enough). You may like to go with a serum, and we can help you with a great selection featuring the ideal formulation of hyaluronic acid serums for every skin type. Apply it consistently and we guarantee that your skin will prove it's worth it!
4. Indulge in sheet masks & chill
In our humble opinion, chilling and pampering the skin is just as important as the previous steps. If you agree with this premise, you'll love this tip! A glamorous wedding skincare gesture is using a sheet mask, and your big day surely creates a good opportunity for you to try one and chill (perhaps in a gold sheet mask, like the Sesderma Beauty Treats Lifting Gold Mask). You'll find sheet masks with all kinds of results, and you may go for what your skin needs the most—from hydration and radiance to comfort and anti-aging results. The most important part of the process is that you have a good time while using it! You may even like to use it with your bridesmaids the day before.
5. Spritz beauty water for a cooling sensation
If sheet masks aren't pampering enough for you and your skin, then we present you with the ultimate pampering step: a beautifying mist. Yes, it feels just as refreshing and fragrant as it sounds. The beauty of it is that you can use it how you like. You may apply it before, during and after your skincare or makeup regimen, or even during the day for a quick pick-me-up boost. Some may argue that it is expendable, but this writer apologizes for disagreeing! It feels replenishing, refreshing and takes you to a parallel universe for a few seconds, so it's totally worth it. Equally important, your skin likes it too if we consider how good it looks afterward.
Wedding skincare for body
Depending on your dress choice, you may have some body skin showing—and we want it looking just as good as the skin of the face. Usually, brides refrain from using makeup on the body to avoid a disaster with the dress, so skincare is all we have to work with most of the time. Luckily enough, there are a number of truly transforming products for the skin of the body, and we're ready to share them with you!
6. Use body exfoliants for beautiful skin texture
It's advisable to start exfoliating a good few weeks before the special day—or a few months earlier if you have back and chest acne. Considering that you shouldn't exfoliate more than twice a week and you need consistent use to see the results, you'll need to prepare in advance. You may go with the classic body scrub to release all the dead skin cells that are accumulating on the skin surface, or you can use a body lotion with exfoliating acids such as Sesderma Acglicolic Classic Anti-Aging Body Milk. Body exfoliation is easy and intuitive, yet we have a guide on how to use body scrub that you may find useful!
7. Apply body lotion for nourished skin
Last but not least comes the expectable recommendation of replenishing your skin with hydration and comfort! After properly refining it with an exfoliant, it's time to provide it with nourishing care. You may go with a lightweight formula that gets instantly absorbed, or with a dense butter that offers lasting comfort. It all depends on your skin needs and personal preferences in texture. With daily use (yes, daily please!), we promise that your body skin will look just as healthy as you expect it to! Consistency makes perfection in wedding skincare too.
---
Most of the products recommended are supposed to be integrated into an existing routine. If you're yet to build yours, let us help! We let you know everything you need to build your skincare routine.