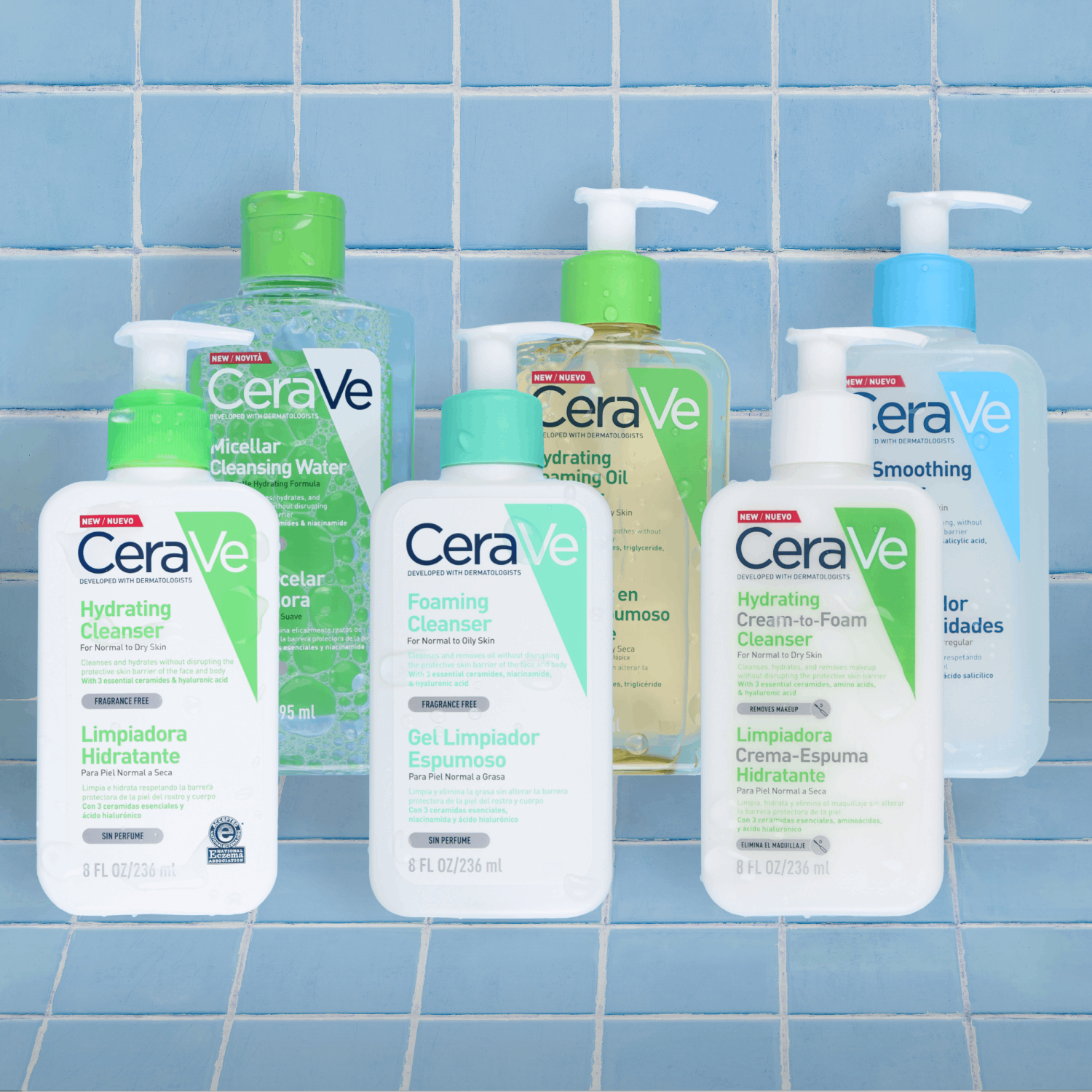 CeraVe is a great affordable brand that has taken its rightful place in the cosmetics world over the last two years. It started in the USA as a brand built by dermatologists and is now available worldwide. (Not to you? We are probably shipping to your country, check it out!) However, sometimes it's difficult to choose one specific item from CeraVe, and that would be the best cleanser. The problem is that every single one of them has a legion of followers that praise them. That being said, the particularities of each one will certainly make a difference. This is why we gathered the team, tried every single one of them, and are here to report back.
What CeraVe cleanser is best for me?
In short, the one you'll use daily and doesn't break you out. However, this means that you have tried them all, and that isn't the point of this post.
First of all, you need to know what skin type you have. After you have reached a conclusion, it will be easier to figure out what might work for you. Then, it's time to think about what you love in cleansing products. Are you totally pro-foam party? Do you want your cleanser to contain specific actives?
Then, just continue reading and we're sure you'll discover the best CeraVe cleanser for you.
However, before analyzing each CeraVe cleanser, let's just review a few key points that are common to them all:
The formulas we mention are the CeraVe European formulas, which we sell;
CeraVe doesn't contain fragrance, alcohol denat or parabens;
all CeraVe cleansers are supposed to be rinsed with water;
CeraVe is a brand suitable for sensitive skin.
---
CeraVe Hydrating Foaming Oil Cleanser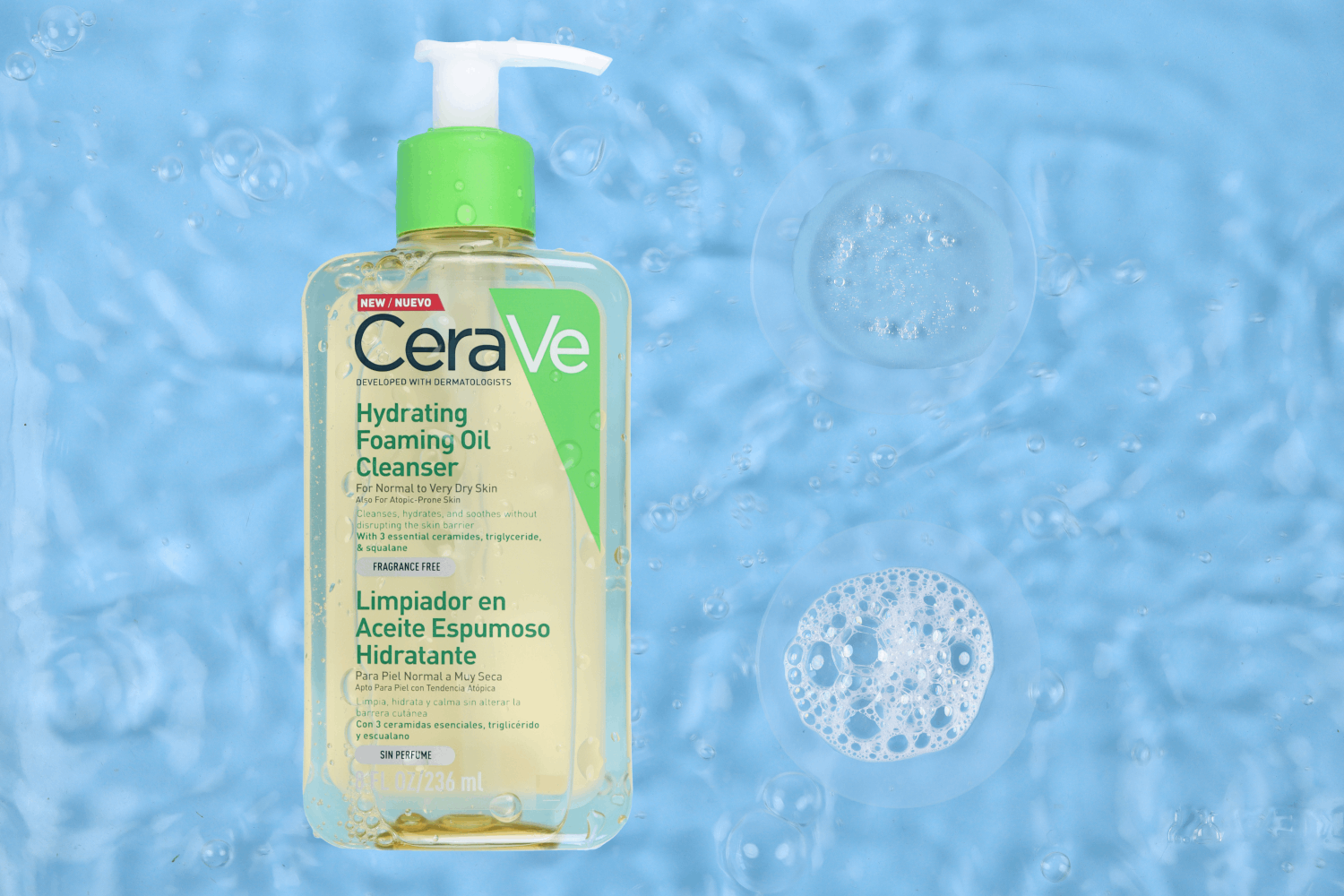 This cleanser is the new addition to the range of CeraVe cleansers. Contrary to the name, don't expect it to have an oily consistency. Rather, it's a washing gel that contains a high amount of lipids, making it ultra-nourishing. Thus, this formula is perfect for people with dry to very dry skin, but also those who sometimes forget to moisturize after cleansing. This is definitely not an oil cleanser, like those you use as the first step of double cleansing. Always think of it as a rather nourishing foaming gel.
Best for: dry to very dry skin, people with eczema, babies, people who forget to use moisturizer after cleansing;
How it feels on the skin: creamy gel transforms into soft lather;
What it has: hyaluronic acid, squalane, niacinamide, 3 essential ceramides;
Vegan?: yes;
Sizes available: 236ml, 473ml.
---
CeraVe Hydrating Cleanser
The Hydrating Cleanser is the one cleanser to rule them all. Indeed, TikTok and Reddit users are crazy about this cleanser. So let's take a closer look at this cleanser to check out what you will be getting if you order it. It's a creamy lotion that doesn't lather, so it feels like you're washing with body lotion. Even though it mentions that it is for dry to very dry skin, any skin can tolerate it. People with dry skin tend to love it, as well as sensitive skin or acne-prone skin undergoing acne treatments. However, some users report that the fact that it contains coconut derivatives makes them breakout. Lastly, if you really like foaming cleansers or need extreme makeup removal, this might not be the right one for you.
Best for: normal to dry skin, skin undergoing pharmacological acne treatments, people with a compromised skin barrier, rosacea, eczema, but can be used by combination to oily skin;
How it feels on the skin: feels like cleansing with a light body lotion, doesn't lather;
What it has: 3 essential ceramides, hyaluronic acid;
Vegan?: yes;
Sizes available: 236ml, 473ml, 1L.
---
CeraVe Hydrating Cream-to-Foam Cleanser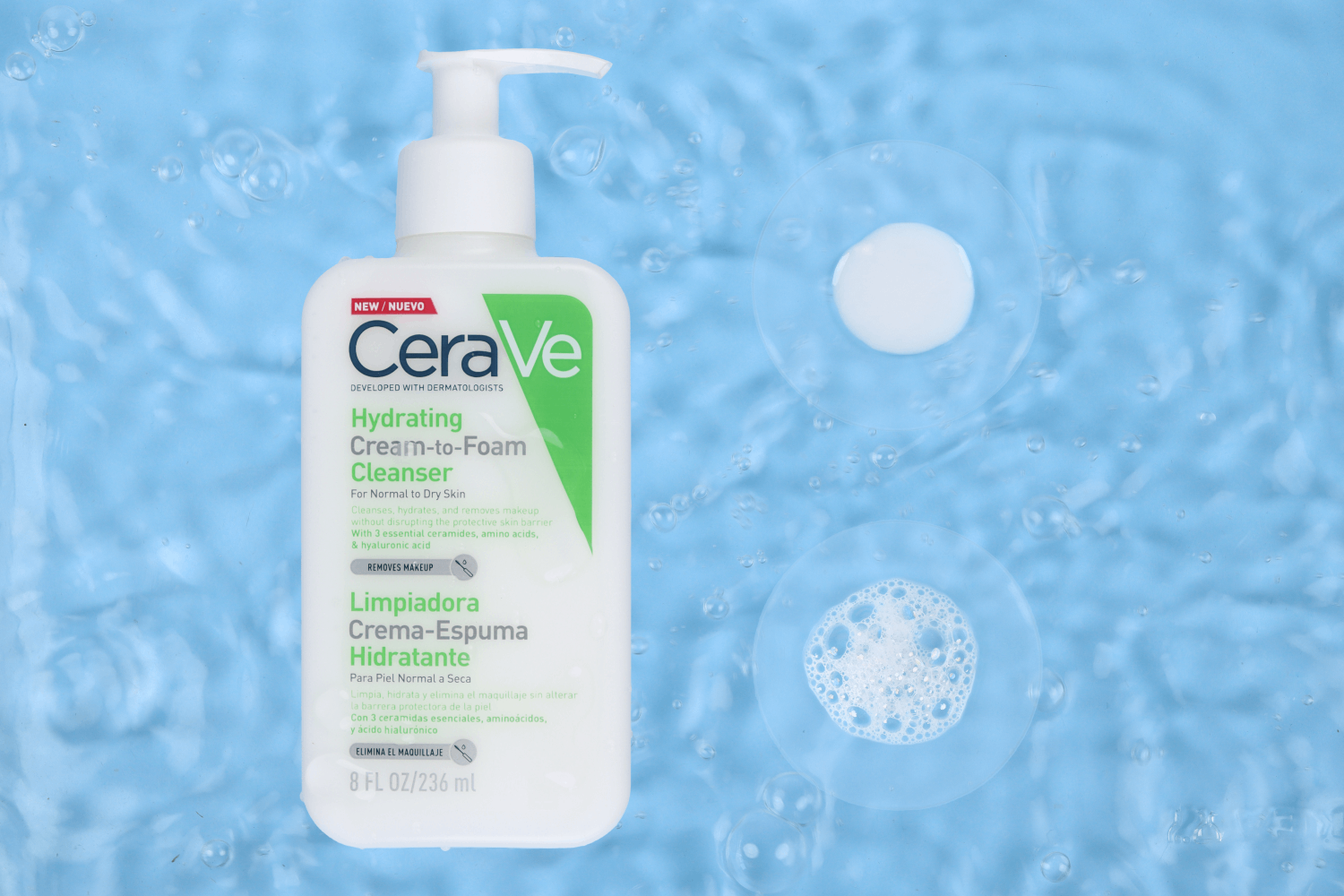 Ideal for anyone that needs to remove makeup or sunscreen. Although the bottle states that it's suitable for dry to very dry skin, anyone can use it. In fact, this one is super popular amongst those with oily skin. It comes out of the bottle as a light lotion but gently lathers as it comes in contact with water. All in all, this cleanser is the most suitable for those who need to deeply cleanse their skin. The biggest problem with this cleanser? It only comes in the smaller size of the CeraVe cleansers.
Best for: all skin types, people who have dry skin but like to cleanse with water, people with dehydrated skin;
How it feels on the skin: turns from lotion to sparse foam after adding water;
What it has: amino acids, 3 essential ceramides, hyaluronic acid;
Vegan?: yes;
Sizes available: 236ml.
---
CeraVe Foaming Cleanser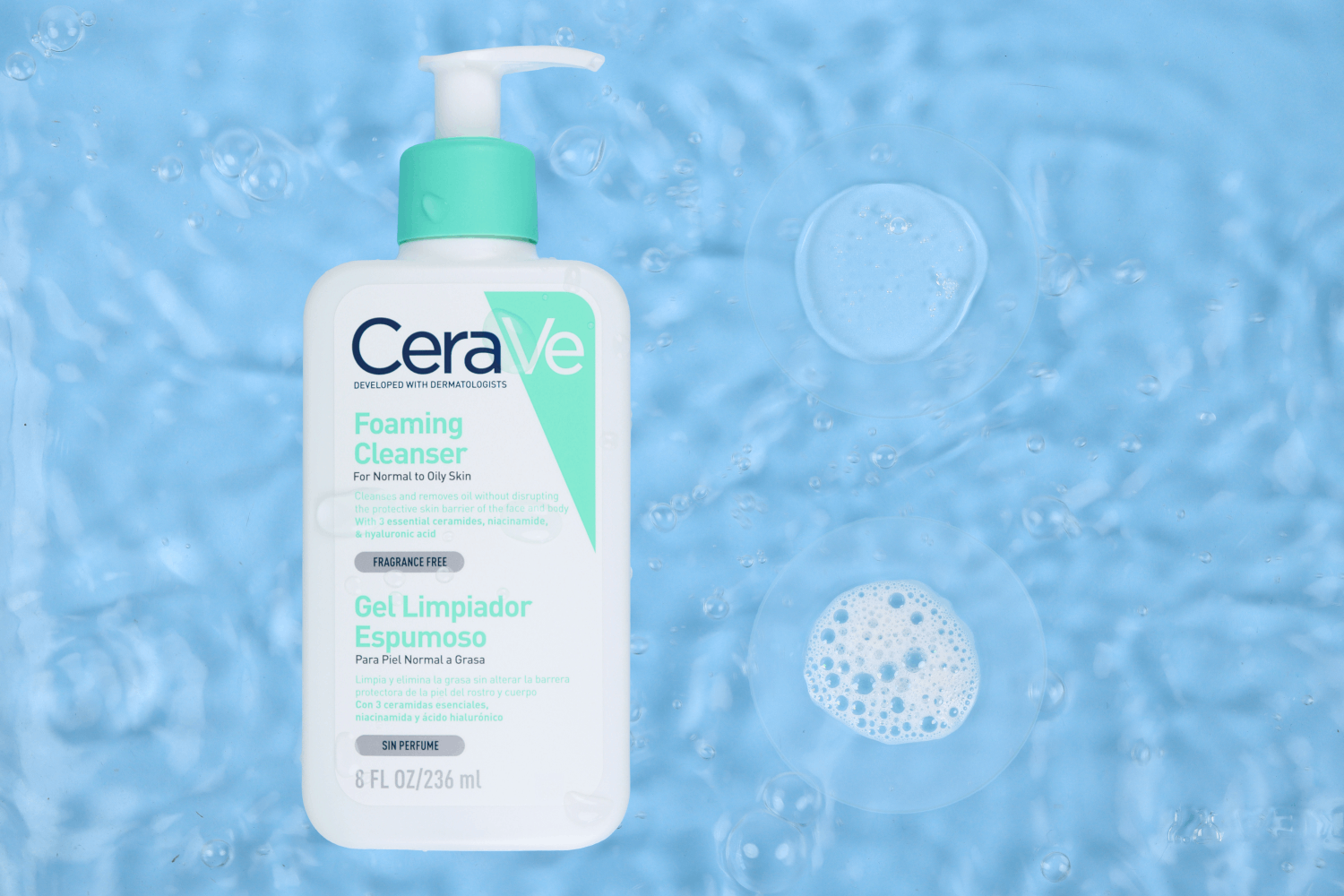 This clear gel is definitely not stripping at all. Even though some cleansing gels have gained a bad reputation for leaving the skin squeaky clean, this isn't one of them. No, you don't want a squeaky clean face, as it means you have over cleansed the skin. In fact, this gel also contains the famous CeraVe ceramides, as well as niacinamide and hyaluronic acid. Globally, this gel allows you to cleanse with a foamy experience that will not strip your skin of essential lipids.
Best for: combination to oily skin, acne-rosacea, but can be used by people with normal to dry skin who like a gel cleanser;
How it feels on the skin: transforms from gel to soft and abundant lather;
What it has: niacinamide, hyaluronic acid, 3 essential ceramides;
Vegan?: yes;
Sizes available: 236ml, 473ml, 1L.
---
CeraVe SA Smoothing Cleanser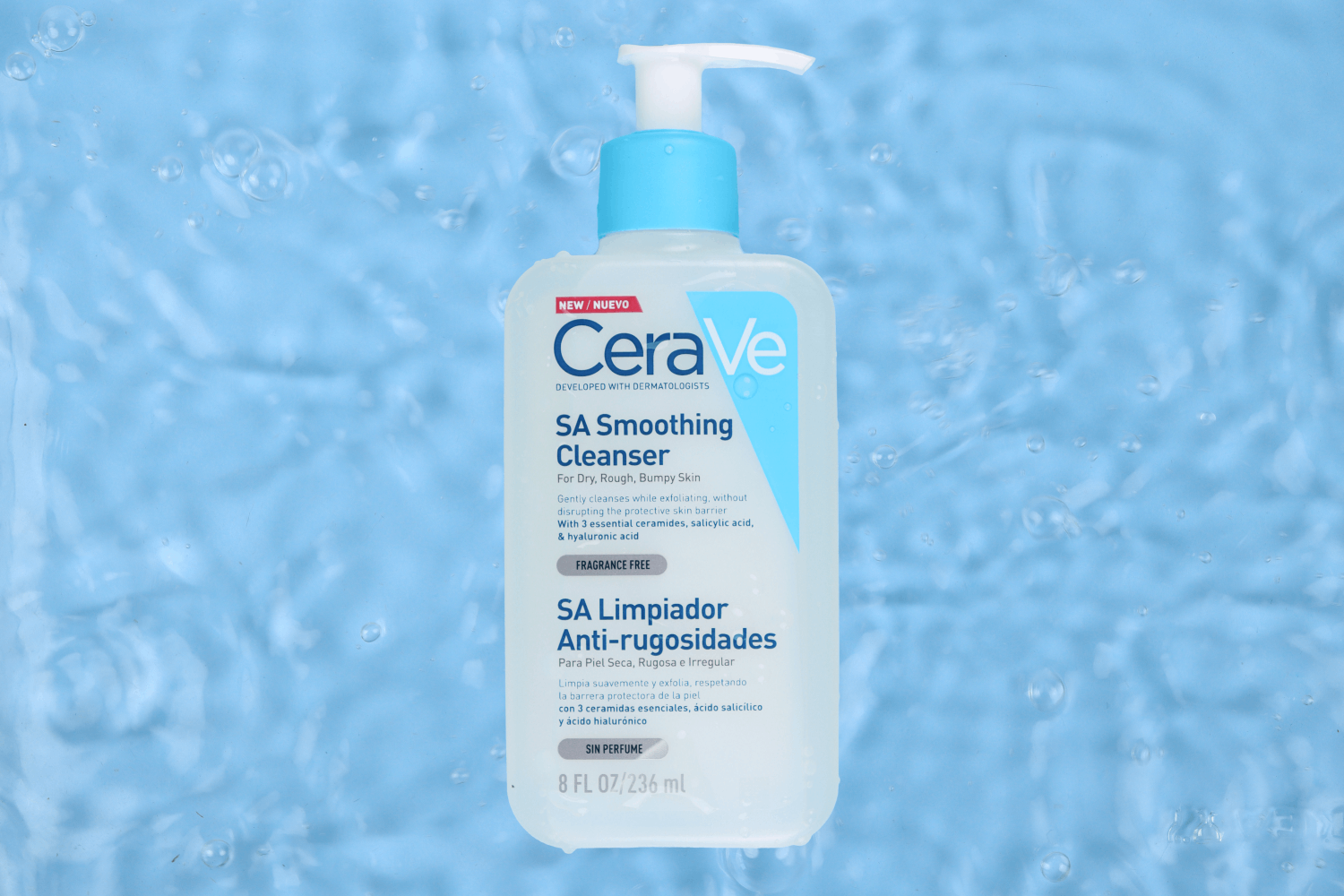 This gel has a consistency in all similar to the previous one, but with an added bonus: it contains salicylic acid. So, what does this mean? It means that it can have a beneficial effect on your acne-targeted skincare routine. Not only this, but it's also perfect for those suffering from ingrown hairs or even keratosis pilaris (chicken skin). Given that this one contains an active ingredient, you should use it with caution on sensitive skin.
Best for: oily to combination skin with blemishes or acne, keratosis pilaris;
How it feels on the skin: transforms from gel to soft and abundant lather;
What it has: salicylic acid, niacinamide, 3 essential ceramides;
Vegan?: no;
Sizes available: 236ml.
---
Besides these five cleansers, there is another option that you can choose from. We haven't included it in the comparison above because it's definitely different, but it's still worth mentioning: the Cerave Micellar Cleansing Water. This is the perfect option if you like to double cleanse with micellar water first, in order to remove make-up or sunscreen. It's also suitable for sensitive skin and contains no fragrance. On the other hand, it contains the usual 3 essential ceramides and also hyaluronic acid and niacinamide. Don't forget to always rinse off micellar water!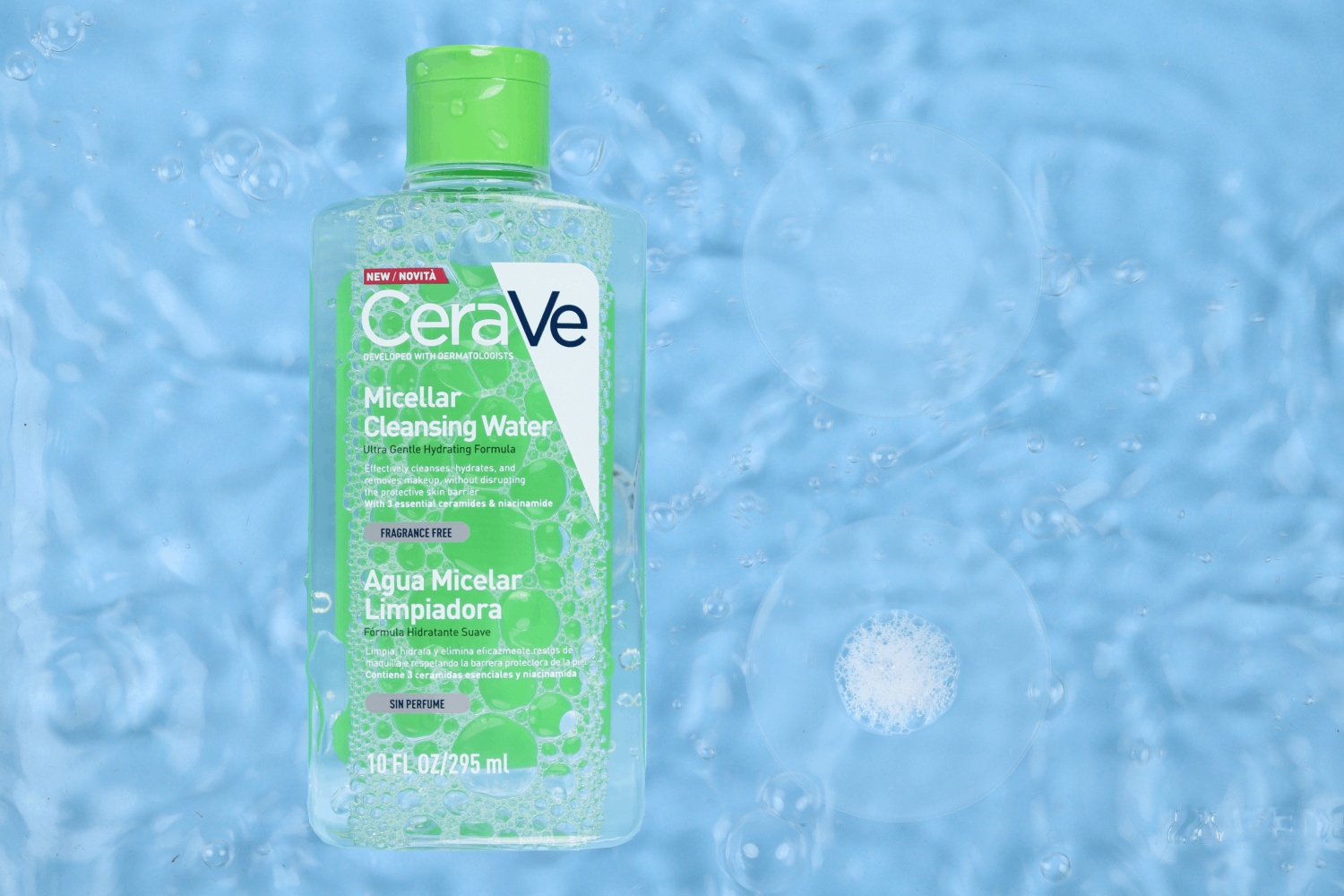 We hope we've helped you choose your CeraVe cleanser! Make sure to stop by the brand page to check out some interesting nourishing and affordable creams and lotions.