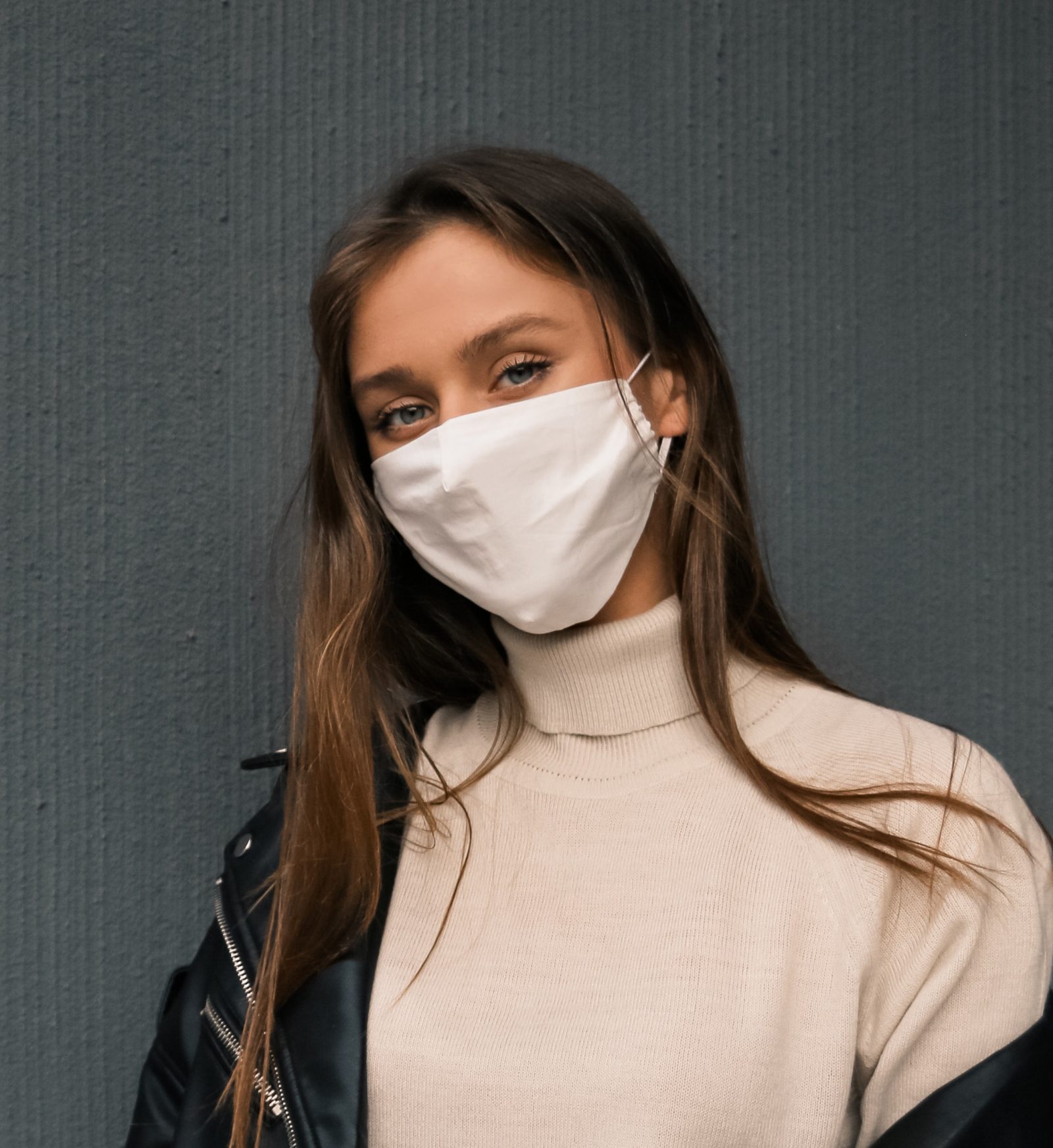 Keeping your foundation in place and looking fresh all day has always been a challenge. Now we're wearing masks most days, the challenge becomes even greater… but not unsurpassable, for these incredibly long-lasting and transfer-proof foundations! Easy to apply and incredibly resistant, these foundations are the perfect accessory for any event in your busy life.
The only way to make a great makeup product even better is to apply it like an expert. Make sure to read this post to the very end, because we'll be sharing our best tips to make your foundation last even longer. Hold on tight to our best transfer-proof foundations, because they will be certain to hold on to you!
---
On this post:
---
Our Top 6 Mask-Proof Foundations
From the most high-end to the most affordable, these foundations will not let you down after a long day wearing a mask. Give them a try!
Best Natural Finish
Long-wearing and mask-proof makeup doesn't need to be heavy or unnatural. This foundation provides your skin with full coverage and a natural-looking texture, a combination rather uncommon. With a lasting power of up to 24 hours, this foundation is not only one of the best transfer-proof foundations but also sweat and smudge-proof.
---
Best Matte Finish
The Estée Lauder Double Wear foundation has been a cult product for years, and for a good reason. It lasts even more than you would dare to guess, no matter the challenges you may put it through. It just lasts, and this happens to be more important now than it ever was! Apply it for amazing coverage as well as an impeccable matte look.
---
L'Oréal Paris Infallible 24h 2-In-1 Powder Foundation
Best long-wear compact foundation
With an oil-free powder formula that's waterproof, sweatproof, and heatproof, this foundation provides a natural matte finish with just a couple of taps of your sponge applicator! The long-wear formula lasts for up to 24 hours and suits all skin types, including sensitive and acne-prone skin.
---
Best Anti-Aging
What if you can apply a long-lasting perfecting veil of foundation while granting an immediate lifting effect? This makeup cream manages to do it all with a silky texture that offers lasting resistance and medium to full coverage. Apply it in the morning for an entire day of beautiful-looking skin!
---
Best High End
Buildable and breathable at the same time, this foundation feels as unique on the skin as its elegant and exclusive packaging suggests. With an innovative "self-refreshing" effect that allows a beautiful result that lasts, the foundation resists the effects of humidity, sweat, oil as well as facial movement for flawless and fresh skin, all day long.
---
Best Budget
Lucky us to have such a complete offer of budget-friendly makeup products! Providing your skin with rich pigments and full coverage that will not fade or shift all day, this foundation leaves your skin looking and feeling soft. Transfer, sweat-resistant as well as waterproof, this foundation effortlessly qualifies as one of the best transfer-proof foundations!
---
How to Make Your Foundation Last Longer
Just as important as choosing the right foundation is to find both the best tools and application techniques that work. It is an enormous challenge for the foundation to stay on your skin while the mask is intensely working and inviting it to leave. Therefore, if you're in the mood to go one step further, we know just how to upgrade the performance of your favorite long-lasting, transfer-proof foundation.
Before foundation: Prepare and prime Your Skin
To begin with, it is essential to prepare your skin before applying foundation. The ideal ritual depends on your preferences and skin needs, but it's safe to say that cleansing, moisturizing, and applying a makeup-compatible sunscreen (we like the ISDIN Fotoprotector Fusion Water SPF50, for example) are essential steps. Equally important is to wait at least 15 minutes before applying your foundation. Skipping this waiting time may translate into inferior foundation performance.
You may even go further and choose a makeup primer of your liking. In order to choose the best for this particular result, find one that focuses more on makeup longevity rather than specific skin concerns.
After foundation: Set Your Makeup
Setting your makeup is incredibly important to enhance the result of your foundation. When you set it with powder (like this Dermacol Invisible Fixing Powder, for example), you're locking the foundation on the skin for good, easily and effectively preventing it from transferring into clothing and, of course, facial masks.
If you have oily skin you're probably aware of the magic powers of powder; if not, please give it a try! Of course, it is important to pay special attention when choosing a powder to make sure that its texture is the right one for you. Generally speaking, fine and loose powders are better for drier skin types while compact and/or tinted ones work wonders for combination to oily skin types.
Last, but not least, you might want to finish your makeup with one of our favorite makeup-locking setting sprays.
---
If more than learning about the best mask-proof foundations, you're in desperate need to understand how to apply them, we may also provide you with a detailed guide on foundation application tools!