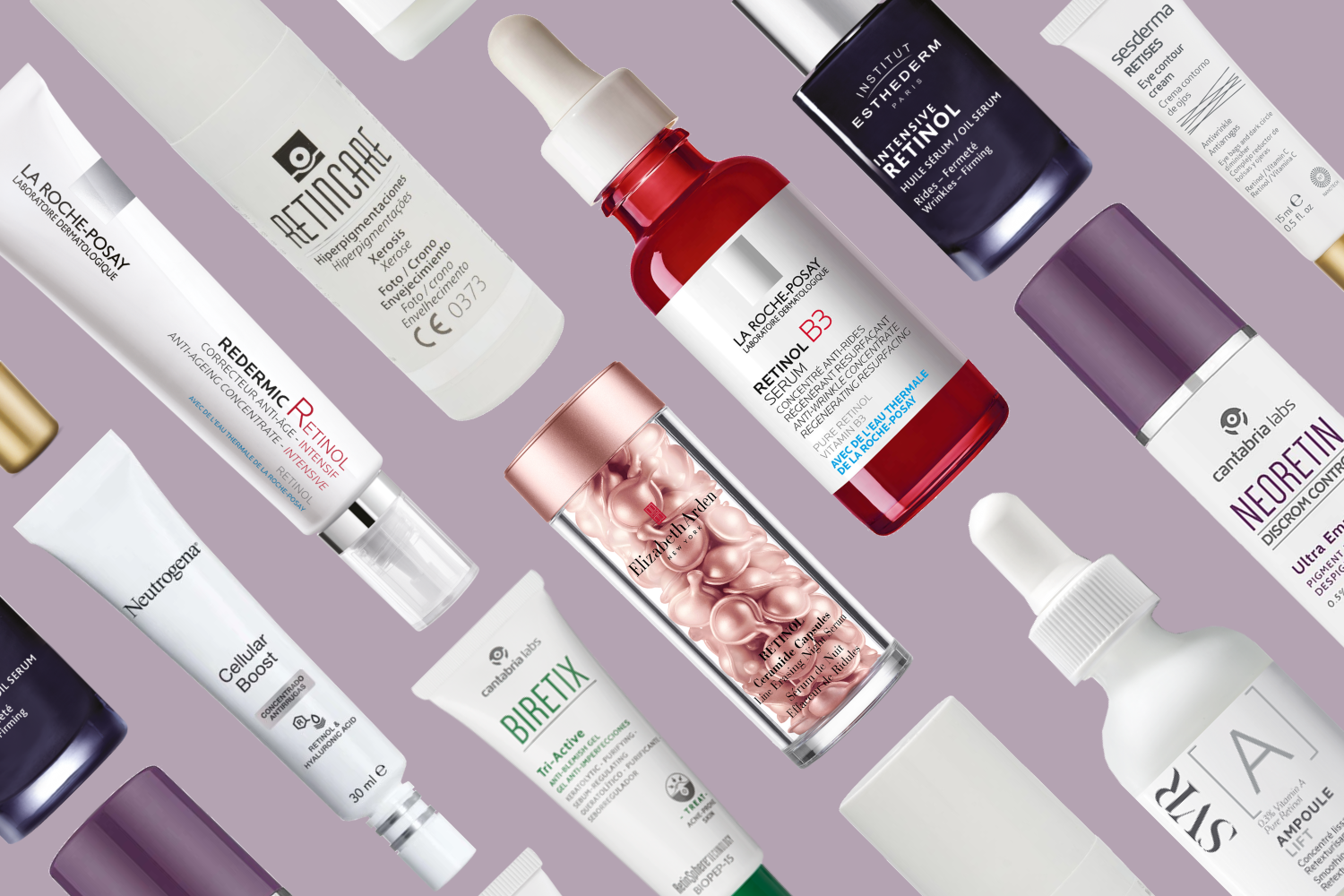 If you're looking for the best retinol products on the market that do not require a prescription, we've gathered our best sellers for every occasion and skin type. We've curated a collection of dermatologist-recommended retinols, luxury items, and budget-friendly options. Therefore, we are sure you will find exactly what suits your needs with this list. Please keep in mind that, with retinol, stronger is not always better. You have to adjust to your needs and to your skin. All in all, the general recommendation is that you should start with lower concentrations and then upgrade. However, we advise you to always consider your skin type first, as some formulas are heavier in oils and others are lighter.
---
La Roche-Posay Redermic Retinol Anti-Aging Corrector
Best Starter Retinol
La Roche-Posay Redermic Retinol, previously known as Redermic R, is a classic. The formula is perfect if you've never used any retinol before. Moreover, the creamy consistency is nourishing, which helps to avoid dryness. Perfect if you're looking for an effective product to start your retinol journey.
---
SVR Ampoule [A] Lift Smoothing Concentrate
Best for Oily Skin
This extremely fluid product is perfect if you suffer from oily skin. Often, retinol products are extremely nourishing, which renders them useless for people with oily skin. However, this very fluid serum is the perfect solution for those suffering from both wrinkles and oiliness. Lastly, keep in mind that this serum has a high concentration of retinol, so maybe not for starters.
---
Esthederm Intensive Retinol Oil Serum
Best for Dry Skin
A nourishing oil with retinol? It's a total yes for dry skins that can't stand the dryness that frequently comes with retinol. This luxurious oil is super easy to apply and immediately boosts the comfort level on dry skin. Ideal if you're tirted of trying retinols that make your skin tight and pulling.
---
Biretix Tri-Active Anti-Blemish Gel
Best for Adult Acne-Prone Skin
The greatest thing about retinol is that it's not only good for wrinkles. Additionally, retinol is one of the go-to treatments for acne. All in all, if you are suffering from acne breakouts and still want to keep fighting the aging signs, this one is for you. This enhanced formula is able to tackle both acne and wrinkles so that you can achieve a smoother complexion.
---
La Roche-Posay Retinol B3 Serum
Best for Sensitive Skin
The new La Roche-Posay serum on the block, this serum is already a best seller. Formulated with both retinol and niacinamide, it's suitable for sensitive skin. One of the main issues with using retinols is that they are rarely compatible with sensitivity. However, this formula takes this into consideration and can be used by people with skin that cannot tolerate intensive treatments.
---
Neoretin Discrom Control Ultra Emulsion Pigment Lightener
Best for Dark Spots
Retinol is a do-it-all product. It's also wonderful for removing dark spots, thanks to the ability to boost cellular turnover. This product from Neoretin contains not only retinol, but also other depigmenting agents for maximum efficacy.
---
Retincare Treatment for Dry Skin with Dark Spots & Wrinkles
Best for Deep Wrinkles
This powerful peeling cream combines both retinol and glycolic acid, for maximum efficacy. As an intensive night treatment, this gel targets deep wrinkles and aging spots, to ensure that your skin is even and bright.
---
Sesderma RETISES Eye Contour Cream
Best for the Eye Contour
Finding a retinol that can be used on the eye contour is not easy. Due to the characteristics of the eye contour skin, usually face products cannot be used in this area as they might cause a sensitivity outbreak. However, there are a few formulas specifically developed for eye contour, and this one is our favorite.
---
Neutrogena Retinol Boost Cream
Best Budget
Not everyone can or wants to spend a lot on skincare, but that doesn't mean that there won't be a great product for them. Neutrogena has come up with the Retinol Boost range, and this product is the star. Containing pure Retinol in a 0,1% concentration, it provides your skin with all the retinol benefits while still being well tolerated. It's a great bet if you're unsure about spending a lot on other products.
---
Elizabeth Arden Retinol Ceramide Capsules Night Serum
Best Luxury
Elizabeth Arden has been producing the ceramide capsules for many years now, and the retinol ones are just as good as the other ones from the range. The powerful blend of barrier repairing ceramides with retinol ensures the skin is protected and wrinkles are reduced.
---
Lastly, if you still want to explore more about this top skincare ingredient, you can check out our best selling retinol products on our website.