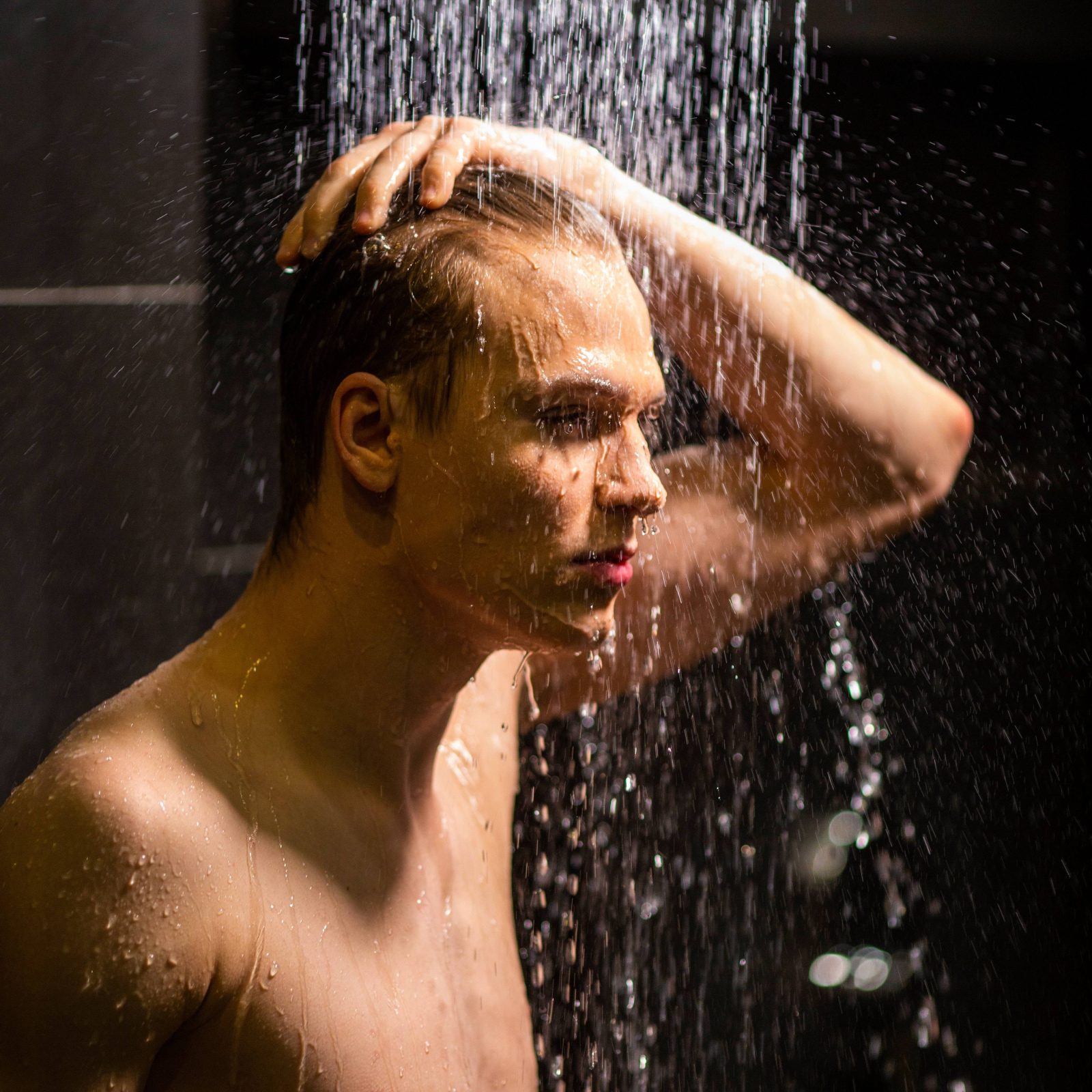 If you have hair, then shampoo is certainly a staple in your bathroom. Essential to keep the hair both clean and looking good, the shampoo can offer complementary results that may be just as important as its primary goal: washing the hair. You may be in need of an all-in-one solution or of a targeted formula for, let's say, curls. Well, you may rest assured as there are no issues that our heroes would leave unaddressed. Scroll through the best shampoo for men and choose as many as necessary to tackle all of your needs!
Find the best performing shampoos here!
Arganicare Men 2-in-1 Shampoo & Body Wash
A practical hair & body shampoo
Here's the answer for those who need THE ONE solution for every possible scenario. Are you in a hurry? With this champion, you'll just need one product to wash your hair and body at the speed of light. Looking for one product to pack on your gym bag? Grab this and it will be the only one you need! Featuring argan oil and aloe vera, this formula revitalizes the hair and refreshes the scalp at the same time.
---
L'Oréal Paris Men Expert Barber Club Solid Shampoo & Wash
A cleansing bar for hair, skin & beard
It just can't get simpler than this, as this 4 in 1 cleansing bar is suitable for the hair, body, face and beard! Compact and straightforward, this cleansing bar helps to remove impurities all the while delivering a pleasant woodsy scent. If you can't wait to simplify your shower routine, here's your hero. You will most definitely dismiss instructions on how to use this one!
---
L'Oréal Paris Men Expert Barber Club Beard, Face & Hair Wash
The best hair & beard liquid shampoo
This concentrate addresses all the cleansing needs of the uppermost part of your body. This liquid cleanser is suitable for the daily care of the hair and beard, as well as the skin of the face. Thanks to cedarwood essential oil, the formula helps to moisturize the hair and skin but also delivers a pleasant woody fragrance. Call upon this wash for some express freshness for hair and beard!
---
Lazartigue Extra-Gentle Frequent Use Shampoo
The best natural shampoo
Natural and vegan, this silicone and sulfate-free formula is ideal to cleanse the hair every day. With extra-gentle ingredients, it helps to keep an optimal balance of the hair and scalp, even when subjected to continual aggressions such as stress. Featuring 87% ingredients of natural origin, including rice milk and essential oils of lemon, geranium and ylang-ylang, this allows for a rich and fragrant lather.
---
APIVITA Hair Care Moisturizing Shampoo
A shampoo for men with long hair
Long hair asks for some extra conditioning! In order to keep long hair looking handsome, you should keep it properly hydrated. And that should start with a hydrating shampoo! This moisturizing formula features hydrolyzed hyaluronic acid, delivering in-depth hydration to the hair fiber. Just as important, mild surfactants grant a gentle cleansing without drying out the hair and scalp. For some extra moisture, combine it with a hydrating hair mask or a moisturizing hair conditioner.
---
Iraltone Fortifying Shampoo
Hair growth shampoo for men
This fortifying shampoo has a hard mission: stimulating and strengthening hair bulbs and follicles. In order to do its best work, the shampoo counts with caffeine to instigate the hair bulb and overall hair growth, with tricoenergizer, an energizer to the hair follicle as well as with keratin-pro complex, a biotechnological complex that revitalizes the hair fibers and enhances the keratin synthesis.
---
Syoss Curls Shampoo
A shampoo for men's curly hair
Are there curls in need of some definition? Then try this professional, nourishing formula that promises long-lasting anti-frizz results. Ultra-nourishing and moisturizing, this shampoo cleanses and hydrates each strand, leaving your locks supple and bouncy. The secret is the starring soy protein, a Japanese ancient secret that helps to increase radiance and moisture retention.
---
Collistar Men Acqua Attiva Shower-Shampoo
The best smelling shampoo for men
Revitalize the hair and body with the best citrusy and aromatic scent. This fragrant hair and body cleanser allows a thorough cleanse and energizes the skin thanks to powerful ingredients containing minerals and vitamins. If you feel like an extra boost of freshness, try to combine it with a matching cologne.
---
If you're in need of targeted care, we know a thing or two about men's hair loss as well as about the best dandruff shampoo for men.