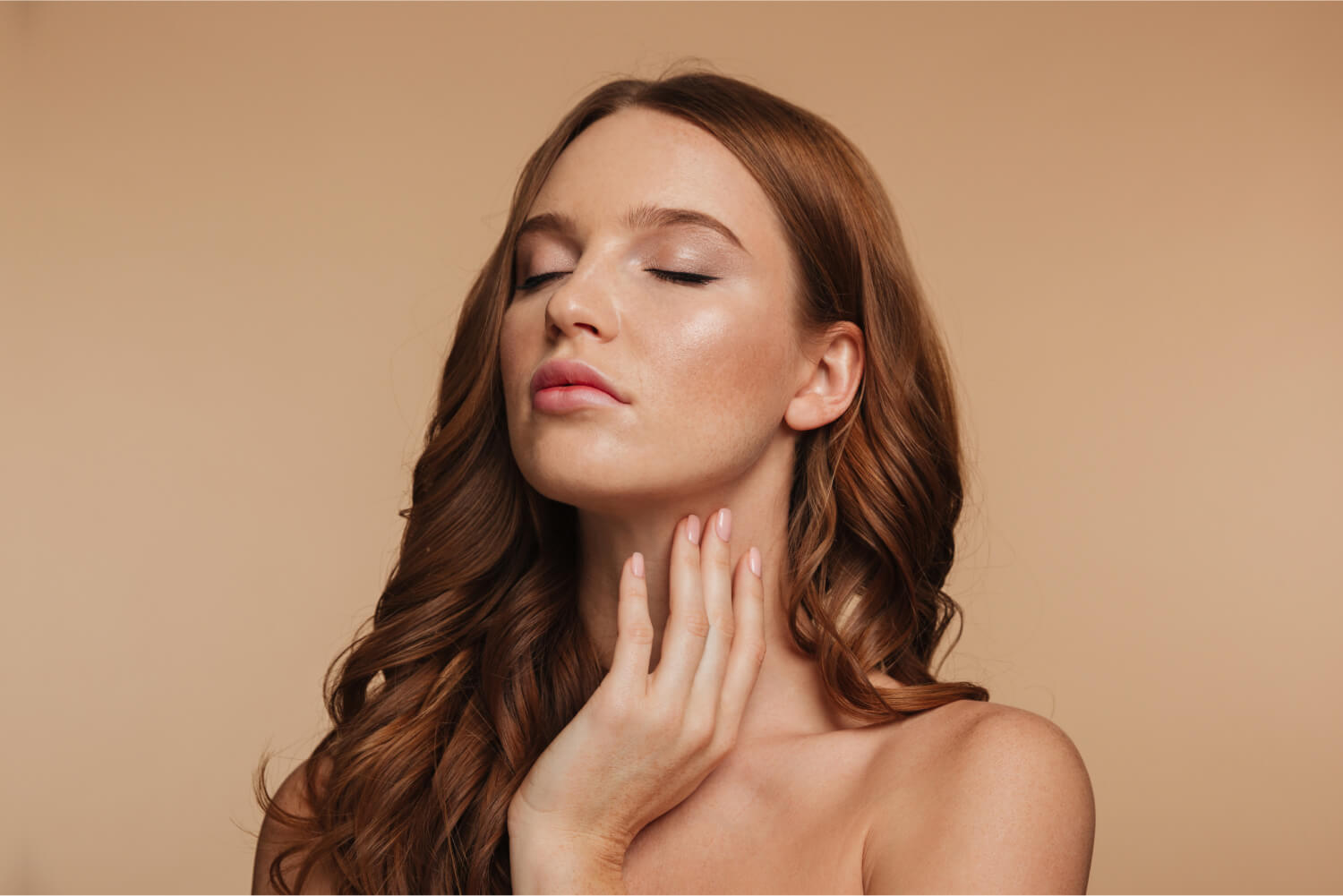 Tinted face sunscreen is a good friend that is always there to protect you as well as to save you from trouble. Combining sunscreen protection with beautifying pigments, not only shields your skin from UV rays but also evens out your complexion. Especially useful for those who'd rather go for a minimalist morning routine, these formulas combine two steps in one. However, if you have oily skin, protecting and evening out the skin is not enough! You'll need a product that does it all, all the while keeping excess oil away. It may look like a lot to ask for, but the truth is that we have a few heroes that answer all of your concerns. Pick the best tinted sunscreen for oily skin so you won't have to choose between protecting and perfecting the skin or keeping excess oil away when the clock is ticking.
---
---
Simplify your morning routine with the best tinted sunscreen for oily skin!
More than mattifying and dry-touch formulas, you'll also find sebum regulating agents that actually minimize or absorb excess oil for a beautiful face that is also matte. All of these formulas are suitable for oily skin, yet each one has its own exclusive feature. Explore all our suggestions and find the best fit for your personal preferences and skin needs!
Bioderma Photoderm Nude Touch Mineral SPF50+
The best tinted mineral sunscreen for oily skin
This liquid-to-powder texture is the dream of all oily skin types with sensitivity to chemical filters. Featuring exclusively mineral sunscreen filters, this formula fits combination to oily skin like a tailor-made suit! Thanks to Fluidactiv™ patent together with mattifying powders and mineral pigments, this formula helps regulate sebum production and reduce imperfections, keeping your complexion matte for up to eight hours!
---
Avène Sun Cleanance Tinted Sunscreen SPF50+
A sebum-regulating sunscreen for oily & acne prone skin
Especially developed to protect oily and acne-prone skin from the sun, this formula contributes to regulating sebum production, thus reducing excess shine and blemishes. More than mattifying, this pleasant texture feels weightless on the skin and evens out the skin tone with reflective pigments. Say goodbye to imperfections and oiliness with this tinted sunscreen that keeps the skin looking fresh throughout the day while protecting from free radicals as well as UVA and UVB radiation.
---
Vichy Idéal Soleil Mattifying Face Fluid Dry Touch SPF50
A dry-touch & mattifying formula
Oily and combination skin types find in this product the perfect solution to even out the complexion with a mattifying dry-touch formula. In a lightweight texture, you can find the right ingredients to provide the skin with hydration, antioxidants and sun protection as well as radiance and perfecting pigments for an even complexion. Day after day, this complete sunscreen prevents premature aging, keeping the skin very well shielded with a beautifying, non-oily finish.
---
Eucerin Sun Oil Control Tinted Gel-Cream Dry Touch SPF50+
An ultra-light gel-cream & dry-touch sunscreen
A gel-cream with oil-control properties is all that oily skin types need! Non-sticky as well as non-greasy, this fragrance-free formula is ideal for acne-prone and sensitive oily skin that wants to control excess shine for up to eight hours. Thanks to Advanced Spectral Technology, this formula offers high factor UVA/UVB protection and HEVIS light defense to prevent photo-aging and sun damage. Each application instantly evens out your complexion all the while coating your skin with a powerful shield!
---
La Roche-Posay Anthelios Dry Touch Gel-Cream Tinted SPF50+
Anti-shine protection for oily & sun sensitive skin
If your skin is as oily as it is sensitive, then you need to get a look at this unique formula: this gel-cream is specially designed for oily skin prone to sun sensitivity and allergic reactions! Get lightweight coverage with a fresh texture that absorbs quickly, leaving the skin feeling fresh and comfortable. With water resistance and PPD 22, this sunscreen won't go anywhere and is able to keep the skin free from excess oil for up to nine hours.
---
Heliocare 360 Color Gel Oil-Free SPF50+
An oil-free gel that protects from UVA, UVB, IR and visible light
Mattifying, oil-free and non-comedogenic, this is one of the best tinted sunscreens for oily skin. A powerful combination of Heliocare's exclusive Fernblock, biomimetic melanin and a mix of organic and mineral sun filters provide the skin with broad-spectrum protection against UVA, UVB and IR and visible light. In addition, vitamin C and E further protect the skin from free radicals with their antioxidant action.
---
Frezyderm Sunscreen Color Velvet Face SPF50+
A velvet texture that mattifies up to 6 hours
The obvious choice for those who love a velvety texture or like using sunscreen under makeup. At the same time, this Frezyderm formula enhances and protects the skin all the while avoiding an oily feel or look! The key to a successful formula is Second Skin Technology, an innovation that allows for the unique velvety feel of this sunscreen as well as the ability to soften the appearance of wrinkles. Being waterproof, this formula allows for lasting and natural wear, with the best finish of all face sunscreens. Use it for up to six hours of a matte and evened-out complexion!
---
If the best tinted sunscreen for oily skin is sitting on a complete routine for this skin type, the better! Check our list of the best serums for oily skin to find the one for you.