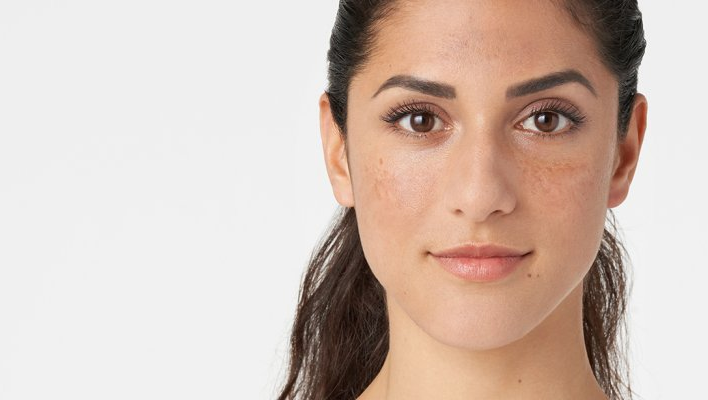 As much as it pains us to admit it, dark spots can affect us all. Sun exposure, skin aging, pregnancy, inflammation and irritation are all likely to contribute to the overproduction of melanin and subsequent formation of dark spots, making hyperpigmentation a common skin concern. However, as more and more skincare brands turn towards dark spot correctors, a question remains: how can you remove dark spots if you have sensitive skin? We have an answer, and it's called Bioderma Pigmentbio.
What makes Bioderma Pigmentbio different?
At Bioderma, biology is at the service of dermatology and, therefore, at the service of health. This French brand is all about tailoring treatments to each and every skin type, which has led to the development of Bioderma Pigmentbio, a skincare range that treats hyperpigmented skin on both the face and body.
The great innovation in this range is the patented LumiReveal™ technology; it regulates melanin production and optimizes cell renewal in order to eliminate excess melanin and, as a result, fade existing dark spots. This exclusive complex features star ingredients such as azelaic acid, glabridin, and andrographolide, among others.
How many products are there?
Formulated according to strict pharmaceutical standards, the Pigmentbio range provides a complete anti-dark spot routine. From brightening cleansers to a vitamin C serum, Pigmentbio has all you could possibly need to turn your skin around.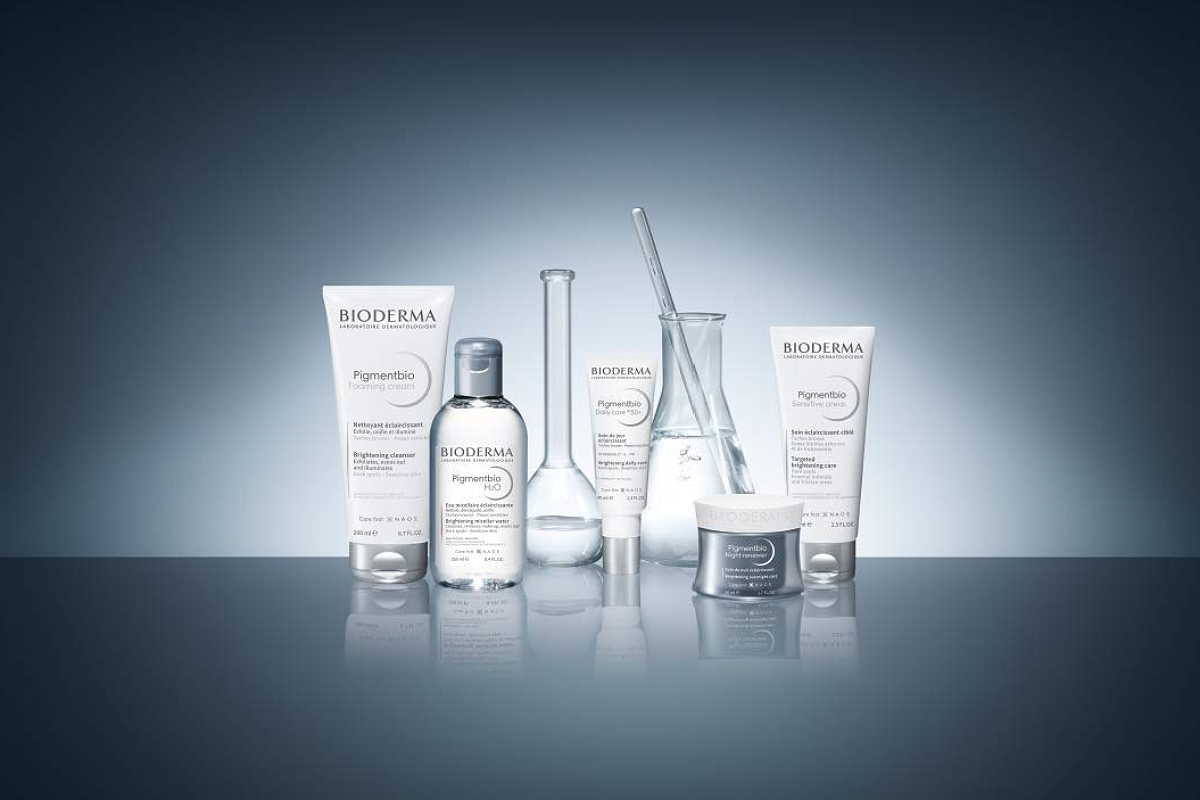 The range is versatile enough that you simply pick a product to integrate in your existing skincare routine, or combine multiple products to create an intensive anti-dark spot regimen.
Here's what to expect from each product in this innovative range:
Bioderma Pigmentbio H2O Brightening Micellar Water
A do-it-all cleanser and make-up remover
This is Bioderma, creator of the iconic micellar water, so of course we're opening with the Bioderma Pigmentbio H2O. This is a micellar water especially formulated for hyperpigmented skin.
Because of its patented combination of active ingredients, which regulate the biological mechanisms that cause dark spots, this cleansing product is the perfect first step in any anti-dark spot routine.
---
Bioderma Pigmentbio Foaming Cream
A foaming cleanser
For those who prefer a rinse-off cleanser, there's Bioderma Pigmentbio Foaming Cream, a brightening cleanser that contributes to the gradual fading of dark spots.
This cleanser offers a double exfoliating action (mechanical through cellulose microbeads, and chemical through AHAs) in order to help you slough away pigmented skin cells faster.
---
Bioderma Pigmentbio Dailycare SPF50+
An everyday moisturizer
Bioderma Pigmentbio Dailycare SPF50+ is a multipurpose day cream that instantly illuminates the complexion, all the while combating hyperpigmentation and providing very high UVA/UVB protection.
After just one application, this cream protects and illuminates the skin, thanks to its iridescent texture. After 90 days, brown spots are visibly reduced in 96% of the cases, while the complexion is brighter and more even in 91% of the cases.
---
Bioderma Pigmentbio C-Concentrate
A vitamin C serum for extra brightness
Vitamin C is one of the best skin-brightening ingredients out there, and Bioderma Pigmentbio C-Concentrate is able to harness its properties to protect the complexion and prevent the appearance of new dark spots.
Due to its high concentration of AHAs, this serum offers a peeling-like effect; however, it doesn't dry out the skin, making it a great option for sensitive skin types.
---
Bioderma Pigmentbio Night Renewer
A night peeling
Bioderma Pigmentbio Night Renewer has a unique formula, with anti-aging properties, that aims to both prevent and reduce the appearance of dark spots.
As a night cream, this product contains specific ingredients that boost the natural renewal process of the skin. Featuring hexapeptide-2, salicylic acid, and vitamin C, it increases collagen production while enhancing cell renewal. The result? You get to wake up with hydrated, re-plumped, and radiant skin every morning.
---
Bioderma Pigmentbio Sensitive Areas
A body cream for sensitive areas
Bioderma Pigmentbio Sensitive Areas is the first anti-dark spot product especially designed for sensitive and intimate areas. It is also perfect for those areas which are subject to friction (such as the knees, underarms, etc).
With the addition of Laminaria ochroleuca extract, this cream is also able to minimize irritation and soothe the skin. As a result, it is perfect for application immediately after shaving; slather it on, and you'll be able to minimize redness while preventing pigmentation changes!
---