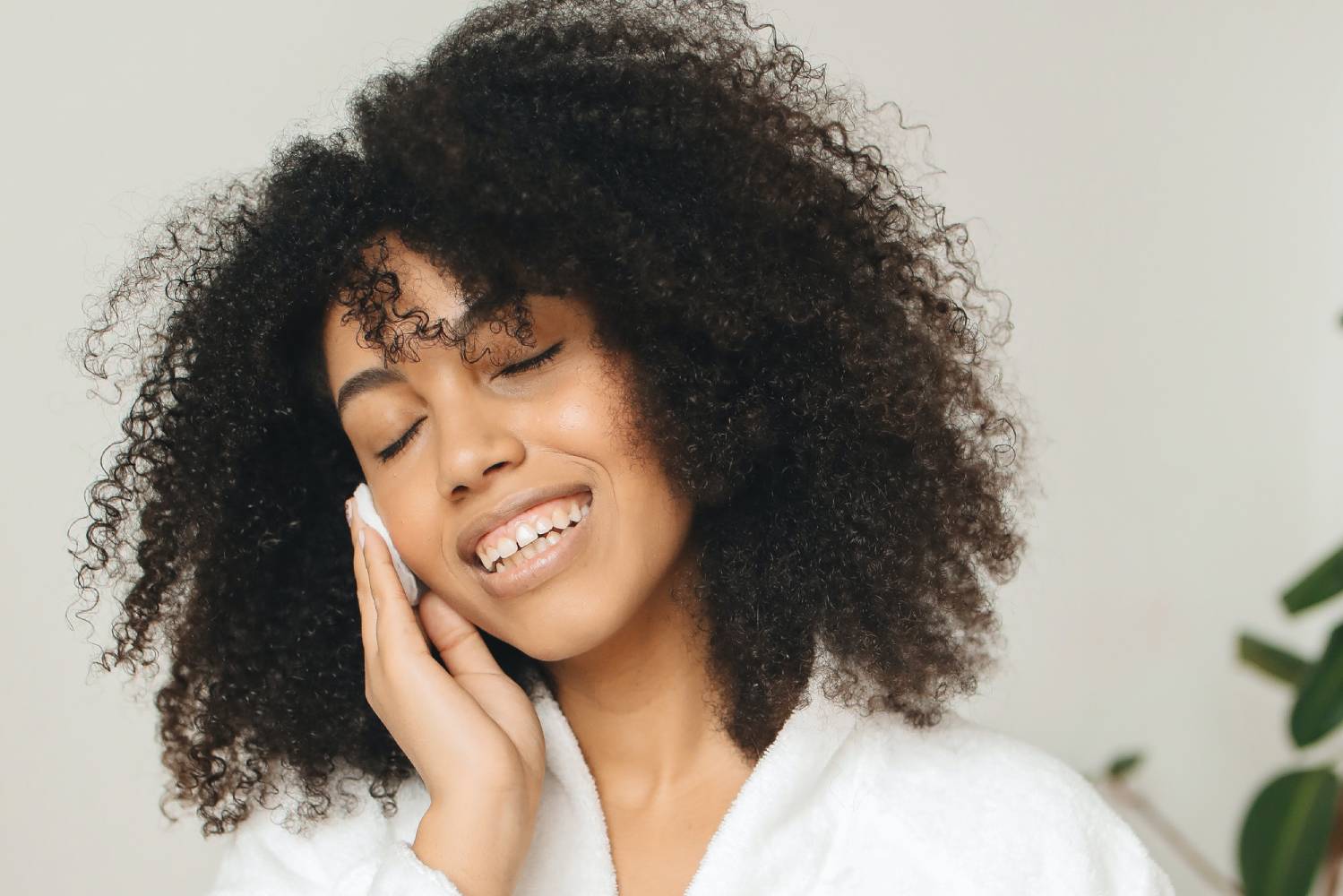 Being a skincare step that is often overlooked, the face toner may enrich your daily beauty routines with powerful actives and visible results. Today, we're discussing all you should be expecting from your face toner, as well as the different ways you can choose to apply it. You can count on face toners to hydrate and refine the skin texture with an unparalleled refreshing texture. Always lightweight and replenishing, this skincare step feels renewing on the skin and always enhances the performance of your skincare. We'll help you master all the application techniques so the answer to "how to use toner" won't be a mystery anymore!
---
On this post:
---
What is a face toner & how does it work
Face toners are the last step of your cleansing routine and bear the responsibility of leaving the skin perfectly clean without stripping its natural oils and moisture. In order to do so, toners may feature ingredients that contribute to refreshing and renewing the skin. With textures that always feel like water, a face toner often delivers incredible skincare actives in the most refreshing way!
How a face toner will work depends on its ingredients and its primary goal, which may vary from exfoliating to hydrating or controlling excess oil. With a lightweight texture that always lays on cleansed skin, face toners are quickly absorbed and make the most out of your skincare routine. There's been some evidence that slightly damp skin may enhance the performance of your skincare products, and toner is a great way of putting that into practice! The main thing to keep in mind is that the face toner comes after face washing, and it's an important step to finish up cleansing as well as to prepare the skin for your skincare routine.
How to use toner
Applying toner is easy and quick, and you shouldn't definitely skip this step. You can apply toner with your hands or using a cotton pad (of course, this writer will suggest a reusable cotton pad, like Revolution Skincare Reusable Make Up Removal Pads). Choose whichever way feels more pleasant and comfortable to you! Using your hands, you'll be saving product and cotton pads, as all the product that you put on your hands goes directly to the face. On the other hand, if you use a cotton pad you'll always have a small amount of product that gets stuck in the round.
Directions: Apply a small amount on your hands (or on your cotton round), and then apply it directly on cleansed skin. If you're using a cotton pad, use light pressure and don't rub the cotton round on the skin—instead, swipe it lightly and gently. Avoid the eye area. Follow with the application of your serum or moisturizer, without waiting for the toner to dry.
Why you should be using a face toner
The face toner perfectly complements your cleansing routine, removing some impurities that may have survived the cleanser and eventually adjusting the skin to an optimal pH to enhance the action of your skincare actives. If you're wondering if toner actually does anything, the answer is yes! And it doesn't only do anything, it does a lot. More than rebalancing your skin, some toners allow a gentle exfoliation with AHA (such as our beloved Pestle & Mortar NMF Lactic Acid Toner, suitable even for sensitive skin!), while others offer an incredibly hydrating, soothing, pore-refining or peeling action. Toners are a great way of boosting your skincare routine!
Types of face toners
As we've previously stated, you'll find an incredible variety of face toners. Depending on each toner's purpose and actives, you'll have different skin results, and that's why some toners are not comparable. To make things really easy for you, we're dividing toners according to their main result, so you'll find our favorites for hydrating, exfoliating, soothing and controlling excess oil. You may mix and match formulations, using, for example, a hydrating toner in the morning and an exfoliating in the evening to get multiple benefits. The important thing is to meet your skin needs as well as your desired results!
Hydrating toner
You can count on hydrating toners to bring a refreshing sensation to your skin, as well as a boost of hydrating actives. With hydrating toners you're enhancing the moisture levels of your skin, being ideal for dehydrated and dry skin types. These toners also improve the hydrating action of your serums and creams, making the most out of your skincare routine.
---
Exfoliating toner
Exfoliating toners are the gentler way of eliminating dead skin cells, using mostly AHA that won't disturb the skin. With no scrubbing particles in sight, these products allow a gentle exfoliating process without sensitizing the skin and getting rid of dead skin just as well. Featuring glycolic, lactic and salicylic acids, as well as other exfoliating acids, these formulas keep your skin healthy and balanced.
---
Soothing toner
If you have sensitive skin, then you know how important soothing skincare allies are! A toner can be of great assistance in soothing the skin, especially one with a calming formulation. In addition, a spray presentation is also a good idea, as it allows an application without touching the skin. Look for some calming ingredients too, such as panthenol, aloe vera or niacinamide.
---
Oil-control toner
A purifying toner is the go-to for those who wish to improve the appearance of enlarged pores and oily skin. Ideal for acne-prone skin with excess sebum and uneven texture, this kind of toner contributes to keeping excess shine away while promoting a matte finish to the skin. Thanks to AHA usually coupled with mattifying ingredients, these formulas help to reveal a refined complexion!
---
Wondering if your micellar water is enough of a toner? We have all the answers you need about micellar water. Spoiler alert: the answer to the previous question is no!