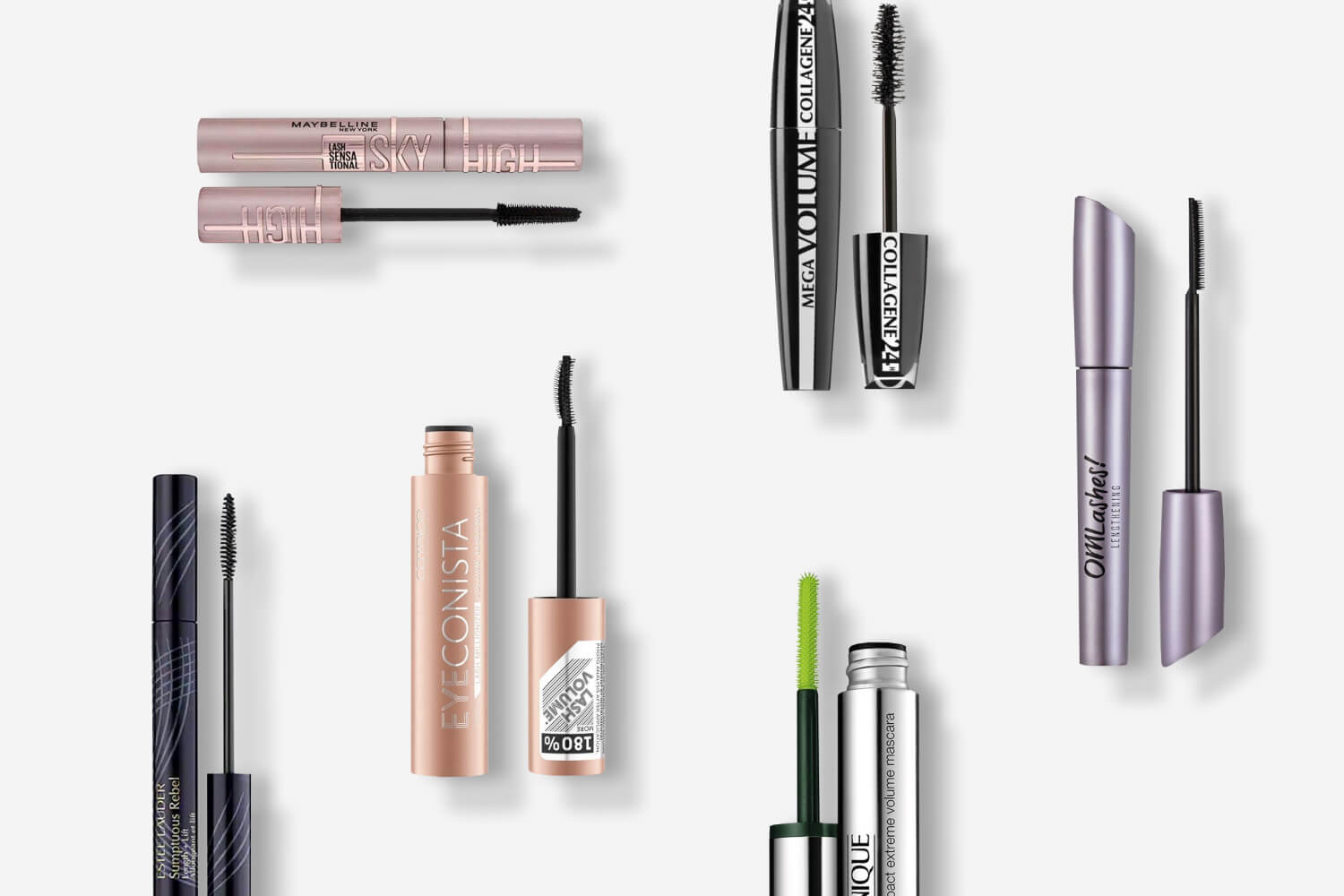 For the perfect mascara shopping experience, we need to consider a few things. In order to make a perfect choice, we should consider the color, the promised result and, of course, the wand. For all of those who like and wear mascara, we'd probably agree that the mascara brush is the most important thing to consider when choosing! It directly affects the result and, equally important, the application experience. The brushes vary not only in shape but also in bristle material and length. We understand that it may come across as a bit overwhelming, so we're covering the main brush shapes and results so you know exactly what to expect from each mascara wand type.
Mascara wand: meet all the shapes, materials and results!
Let's look in-depth at mascara wands three at a time! We'll let you know about all the features and main results of each brush shape and material, so you can understand what would work better for your desired results. Mascara wands definitely influence your mascara application, so they deserve your undivided attention. You'll find brushes with great precision, as well as voluminous wands, and only you can decide which one is ideal (don't forget to look at your natural lashes to find what result would look most flattering)! Maybe you'll love one more for subdued looks, and another one for your glam days. Dive in and you'll find some suggestions for mascara for each brush type, so you can go for it without the bummer of endless scrolling!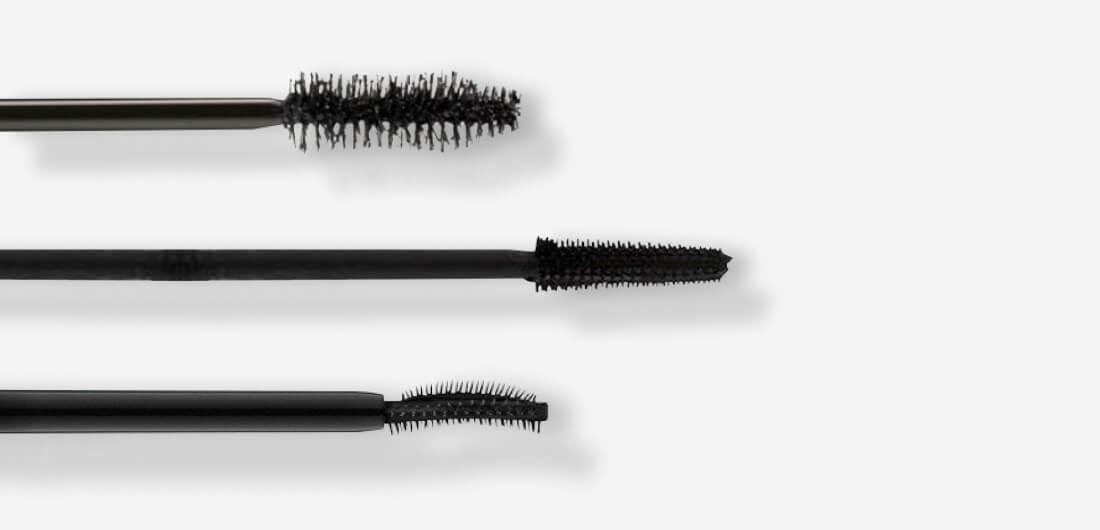 Oversized mascara wand
When you're looking for big volume, oversized mascara wands can be of great assistance. If you take a look at the third wand of the image above, it's easy to understand how such a shape can visibly transform your lashes. With large bristles, it delivers the amount of product your lashes need to multiply in volume and intensity! Ideal for those who are blessed with dense lashes, this wand wouldn't be such a great success for short or sparse lashes, as it would probably smudge your upper lids. A good example of mascara with such an amazing wand is the L'Oréal Paris Mega Volume Collagene 24h Black Mascara.
Tapered plastic bristle brush
Synthetic bristles may present in many wand shapes. One that you should take a look at is the tapered plastic bristles. These bristles, with different lengths, reach every single lash, even those little ones in need of a volume and length boost. With a tapered tip, you'll reach even inner corner lashes that are so difficult to coat with larger brushes. Ideal for all lashes shapes and types, these wands make the best out of all lashes—from adding volume to adding length! Usually bendable, as is the case for Maybelline Lash Sensational Sky High Mascara, these mascara wands are flexible and ideal for professional as well as inexperienced users alike.
Curved mascara brush
When scrolling for your next mascara, we're sure that you've come across a curved mascara brush. Typically made of silicone bristles, its shape perfectly adapts to your natural lash curve and allows you to reach every eyelash. They're ideal for straight lashes, as it hugs them from the root and forces them upwards. You should use it with the inside of the curve facing your eyes, and place it on the roots before pushing it upwards. To get the ultimate curving result, force your upper lids down while pushing the wand upwards. Not sure where to go? Take a look at essence Lash Princess Sculpted Volume Mascara.
---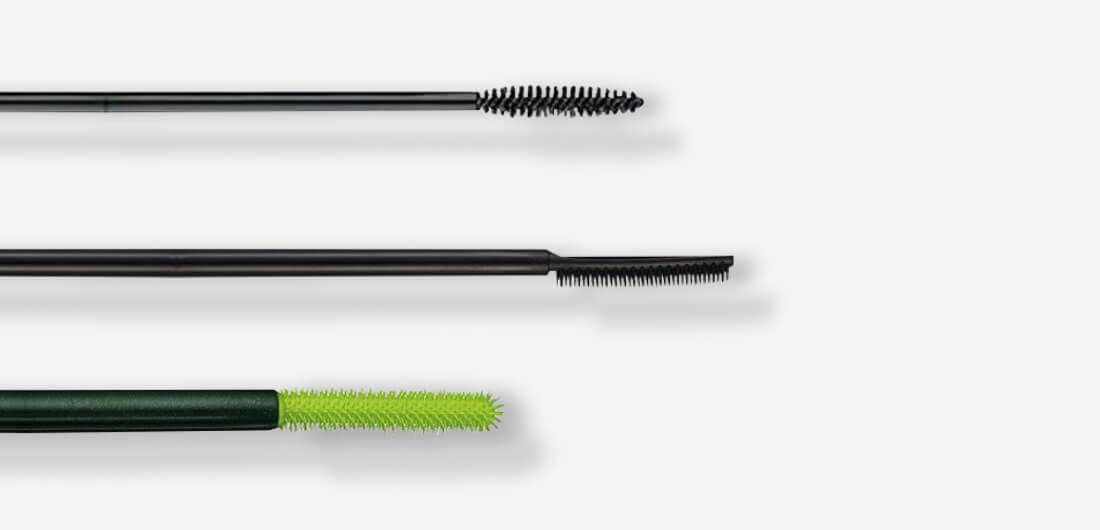 Classic shape wand
The classic wand is simple, unpretentious as well as it is effective to highlight your lashes. Without adding excessive volume or length, it accentuates the lashes with definition and intensity that won't distract anyone. It works wonders for all types of lashes, as well as for upper and lower lashes. If you take a look at Estée Lauder Sumptuous Rebel Length + Lift Mascara, as an example, it applies product without clumping the lashes and allows some separation for a natural result. Use it with simple or everyday makeup looks, and we're sure that your makeup look will be improved after the application!
Precise comb wand
A combing brush is all that its name allows you to imagine. Ideal for more of a natural result with perfect separation, this brush is tiny and precise for those who don't care for big-all-over mascara wands. Even though it's suitable for all lash lengths and shapes, it's perfect for short lashes. This shape is not that common, so once you find your favorite, perhaps the Flormar OMLashes! Lengthening Mascara, don't forget to keep the name! Granting a beautiful and natural lengthening result, a comb brush won't disappoint those who like well-separated lashes.
Plastic bristle wand with brush tip
A plastic bristle brush features allow a quick and effective application, distributing product and combing your lashes at the same time. In addition, the bristles on the tip allow more precise application than any other mascara wand, being perfect for areas of less dense lashes, as well as for the bottom lashes. Regardless of your natural lash shape, this option is perfect for you, as long as you love it! You can count on this brush to enhance the appearance of any makeup looks. The final result depends on how many mascara layers you end up deciding to apply. Check the Clinique High Impact Extreme Volume Mascara Extreme Black for a great model of a plastic bristle wand with a brush tip.
---
We understand that you like to highlight your eyes with intensity, so you'd probably like to know all about eyeshadow sticks to make your eyes pop. For further mascara recommendations, check our picks on mascaras for dazzling eyes.