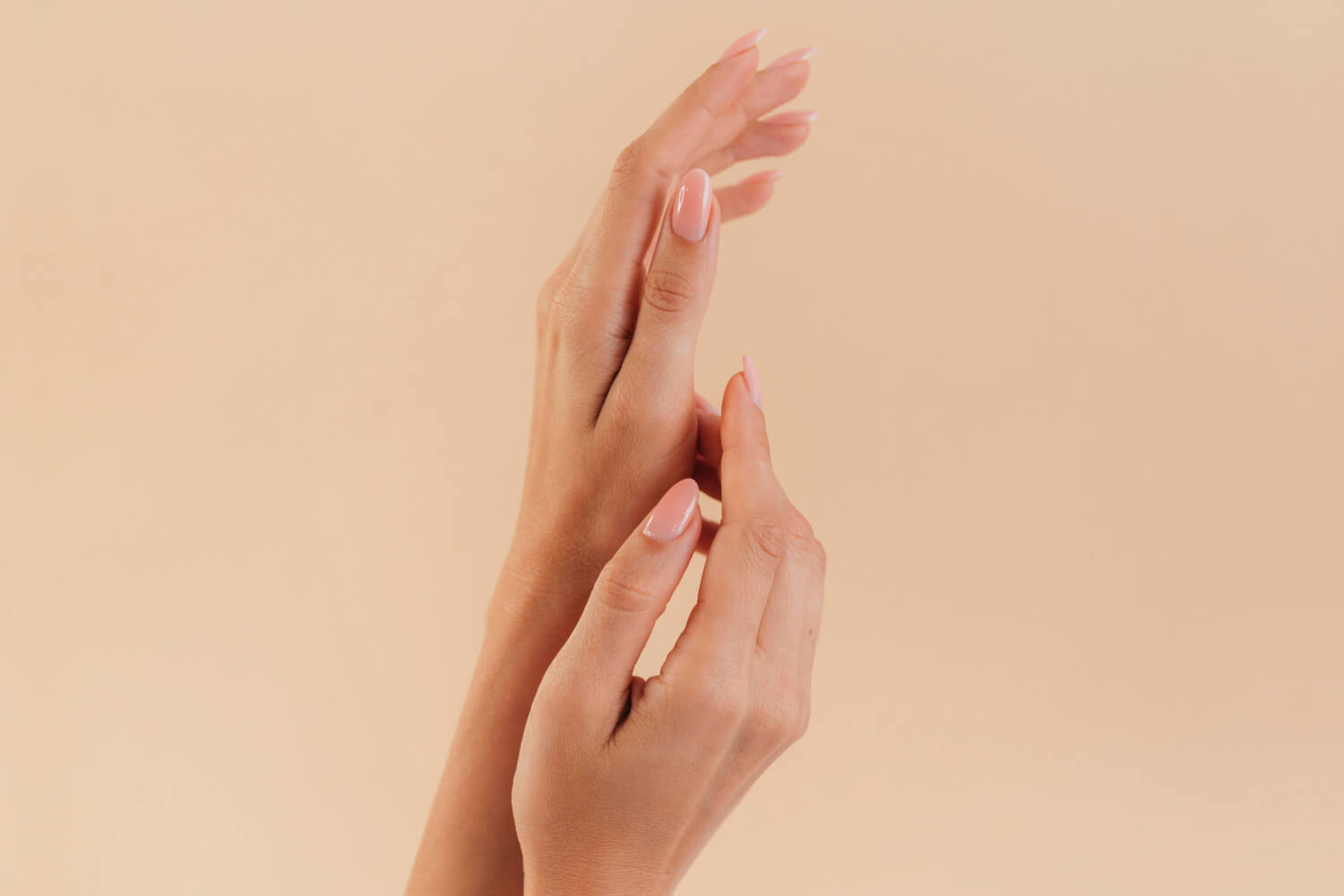 There are two types of people, when it comes to nail care: those who can whip up a full mani with their eyes closed, and those who can't tell their cuticles from their half-moons. And yet, one thing unites us all: the need for a simple, consistent nail care routine we can do at home. Curious? Then take a few minutes for yourself today, and give your hands a little pampering with our quick and easy nail care tips.
Get squeaky clean
Just like skincare, nail care should begin with a thorough cleansing. You know how important it is to keep your nails clean, but just in case, we recommend washing your hands and nails thoroughly before starting your nail care routine.
Next, it is important to remove any leftover bits of nail polish with an adequate nail polish remover. We like Ecrinal Mild Polish Remover or Flormar Acetone-Free Nail Polish Remover, as they are both acetone-free.
Shape your nails
There are many options when it comes to shaping your nails: some people will only use nail files, while others will use a combination of nail clippers and nail files to achieve that perfect shape. No matter your preference, you should always make sure that whatever tools you use are in good shape.
For example, it's important to invest in high-quality stainless steel clippers with a sharp edge; if you let your nail clippers go blunt, you will not only struggle with trimming thicker nails but also risk damaging them by creating small tears in your nails, which may weaken them and cause them to break. This is particularly important for those who like long and strong nails.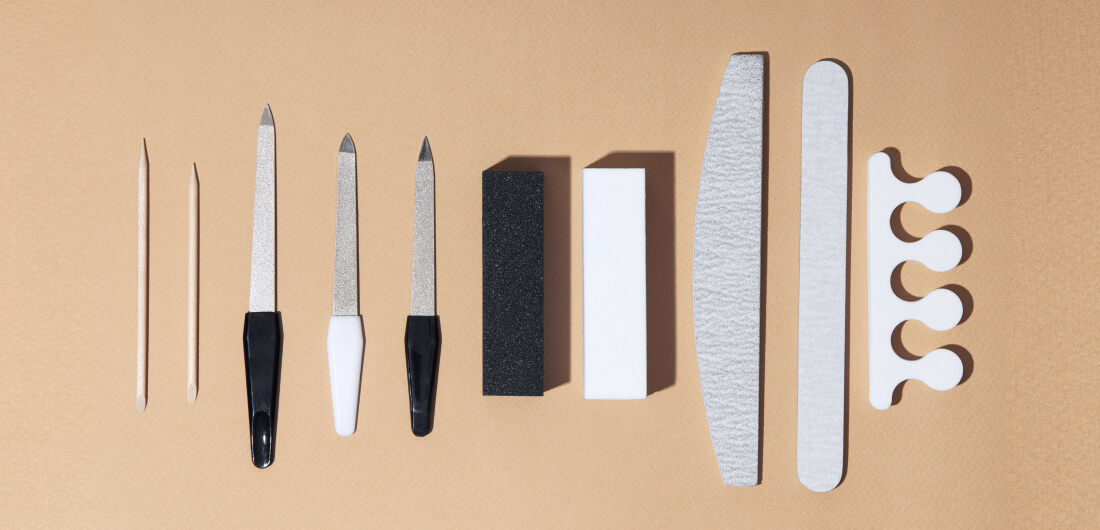 If you prefer nail files, you have plenty of options at your disposal, so make sure to pick the type that best suits your needs. Emery boards (those paper-like nail files) are typically less abrasive than metal files, but just as likely to create tears or splinters. Glass files, which tend to be preferred by manicurists, have a smoother surface which is less likely to damage the nail; however, they can be harder to find, and can be pricier than the previous options.
Once you've found your preferred method, simply shape your nails as desired. Take it easy and be deliberate! If you use clippers, don't just clip your nail all at once, straight across; instead, clip the nail three or four times, accompanying its natural curve. If you use files, resist the temptation to move the file back and forth over the tip of the nail like a saw; this will create a frayed, uneven edge, which is the last thing you want. Instead, file the nail in the same direction using long, smooth motions. You'll see the difference!
Work on your cuticles
We like a gentle approach when it comes to cuticles–after all, their job is to protect the nail, and excess fiddling can do more harm than good. If you're of the same mind, then you can limit the cuticle part of your nail care routine to the basics: carefully trim any hangnails (those jagged pieces of skin that tend to hang around the edge of your nails), then rub on a little bit of cuticle oil to keep everything nice and smooth.
The Dr. Hauschka Neem Nail & Cuticle Oil is perfect for someone looking to nourish and repair dehydrated nails and cuticles; if you have a cuticle pusher on hand, you can also opt for the essie Treatment Apricot Nail & Cuticle Oil.
Paint your nails (or don't!)
If you're going for the full at-home manicure, now's the time to paint your nails. Before you begin, wipe your nails clean with a cotton ball soaked in nail polish remover; this will remove any excess oil (and even dust from the nail filing) and create a smooth, even surface for nail polish. Then, go over the nail with a base coat, such as essie Base Coat Here To Stay.
Once your base coat has dried, you're ready to apply your favorite nail color. Apply your nail polish in three narrow swipes: one down the middle, and one down each side of the nail. Wait a few minutes, then apply a second coat using the same technique.
Finally, when you're sure your polish is fully dry, apply a clear top coat in order to seal in the color. essie Top Coat Good To Go is a great option; if you'd like to go for a more gel-like finish, you can also try the Flormar Extra Days Prolonged Wear & Enhanced Shine Top Coat or the essie Gel Couture Top Coat.
And you're all done!
Now, if you'd rather not paint your nails, there's still a lot you can do to keep them healthy and strong. A product like Ecrinal Vitamin Nail Strengthener is actually perfect for someone who favors "naked" nails but still wants to care for them. Because it is enriched with provitamin B5 and methionine, this nail strengthener penetrates the keratin to restore the nails from the inside out, creating a healthy, naturally polished look with no extra shine.
---