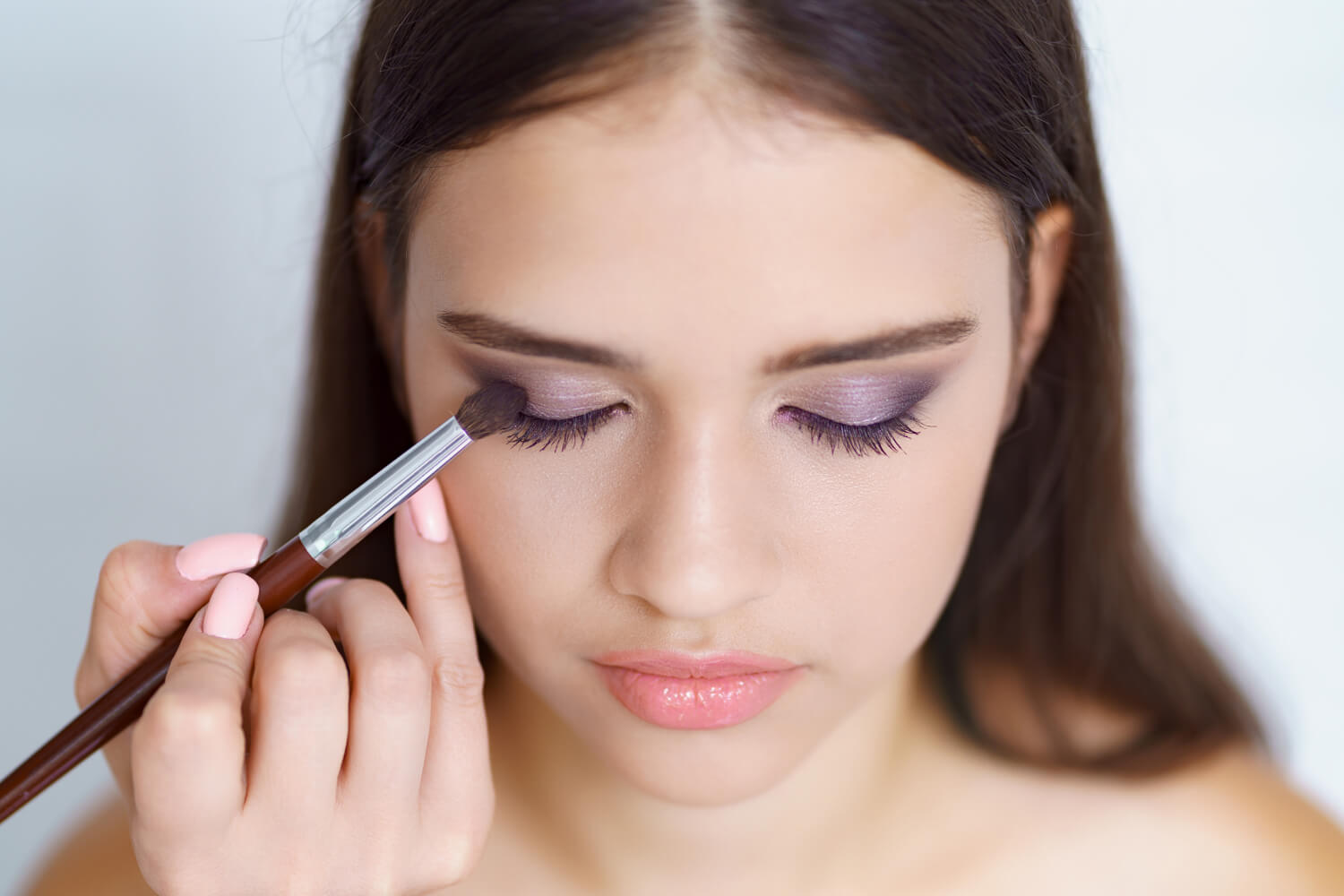 Eyeshadows are often the star of a makeup look, especially when we're talking about shimmer eyeshadows. Adding sparkle is a charming way of highlighting the eye area, and it elevates your look in a unique way. If you're already in the mood for shine, but have some questions about shimmer eyeshadows, then the following words are for you. All shimmer eyeshadow questions are about to be answered, so you won't need to skip sparkle on your looks!
What is shimmer eyeshadow?
Shimmery eyeshadow is powder, liquid, stick, or cream eye makeup specially designed to apply on the lids, featuring shimmering particles that make the product light reflective. The shimmering particles create a lovely effect, as they catch the light and twinkle as you move. Eyeshadows are a go-to for those who want to make up their eyes, and shimmery eyeshadows are great to create both natural and glam looks.
What ingredients makes eyeshadow shimmer?
The most common ingredient that you'll find in shimmery makeup in general, and shimmery eyeshadows specifically, is mica. Mica is a natural mineral that's used in makeup formulas to give opacity and as well as shimmery, pearly, or shiny finish to your makeup. If you see eyeshadow with sparkle, that's probably mica! The base of the formulas depends on the presentation, as the ingredients of a powder and a cream eyeshadow are necessarily very different.
Why use shimmery eyeshadows?
Our question would rather be… why not? Shimmer adds a charming touch to any eye makeup, highlighting the eyelids with lovely reflective particles. It creates a flattering effect that promises to be the star of any makeup look, for every day or for events! Shimmery eyeshadows may be used alone, but they also can be the accent on a matte eye look. You can combine contrasting finishes to create unique looks!
Can you wear shimmer eyeshadow during the day?
Yes, you can definitely rock shimmery eyeshadow during the day. You may keep your glitters for special occasions, but there's no reason to avoid shimmering when creating your everyday looks. If you keep the shine on the upper lid below the crease, or on the lower lid, you'll find that it looks suitable for day looks, regardless of the event!
How do I apply shimmer eyeshadow?
Different formulas apply best with a shading brush, like the Neve Cosmetics Azalea Shade Brush, while others only reveal their true potential if you apply it directly with your fingers. To apply shimmery eyeshadows and get a better result, you should test these two different application techniques and see what works best for each specific formula!
Is shimmer eyeshadow good for mature eyes?
There's a lot of controversy when it comes to recommending shimmer makeup on mature skin. Let us tell you why: shimmer captures light and emphasizes texture, whether it be enlarged pores, lines, or wrinkles. It's common for mature skin to have visible signs of aging, including wrinkles and uneven texture. Using glittery shimmer on areas that have texture can indeed look unflattering. But, in our humble opinion, it doesn't mean that mature skin should skip shimmer altogether! Try to choose shimmery eyeshadows with subtle sparkling particles, avoid areas with lines and texture skin, and use shimmer strategically. When it comes to eye makeup, apply it on the brow bone, on the inner corner and on the lids, below the crease. You'll see how lovely shimmery eyeshadow can look on mature skin!
What is the difference between satin, glitter, and shimmer eyeshadow?
Differentiating shimmery eyeshadow finishes is only easy for makeup experts, if that! There are a lot of words to differentiate eyeshadows that sparkle; we're trying to determine what makes each finish unique, and how you can choose one or another depending on the situation:
Satin
This finish has a soft sheen with incredibly fine shimmery particles, that are barely noticeable. Satin eyeshadows are the first stop between matte and shimmery eyeshadows. It may not be easy to define; but if your eyeshadow seems luminous but you can't any visible shimmery particles… then it should be a satin finish. Even though satin eyeshadows are a type of shimmery eyeshadow, they have a foot in the direction of the mattes! Eyeshadows with this finish tend to be subtle and are perfect for everyday makeup, like the Flormar Matte Mono Eyeshadow 06 Rose Beige.
Shimmery
This word is an umbrella that covers almost all shimmery eyeshadows you'll see, as most types of sparkly shadows fit! From smaller to bigger sparkling particles, they're all called shimmery eyeshadows. Every time you see an eye product described with this word, look for any clue on the size of the particles, which may go from subtle to visible with a diamond-like shimmer. Swatches as well as the adjectives used to describe the eyeshadow are the best indicators of what you have there!
You can use shimmery eyeshadows for everyday makeup, as well as for special occasions; that should depend on how much you love a sparkling lid. You may go for subtle shimmer for casual looks and diamond sparkle for the party of the year!
Glittery
This finish is the easiest to spot in the wild: when you see it, you know it! It features big and chunky shimmer particles and the difference from the regular shimmer finish is in the size of the shimmery particles. The glitter has the biggest shimmer particles there is and is the perfect top coat for any evening or cocktail look! Using liquid formulas makes it easier to apply then loose or compact powders, and L.A. Girl Dream Glitter Liquid Eyeshadows are a great example of how effortless it can be.
---
There are a lot of ways of making up your eyes! You can make the eyes pop with shimmer, or you can use the graphic art of eyeliner to create some drama! It may depend on your style and on your look, and the good thing is that you don't have to choose: you may well combine the techniques to create unforgettable looks!