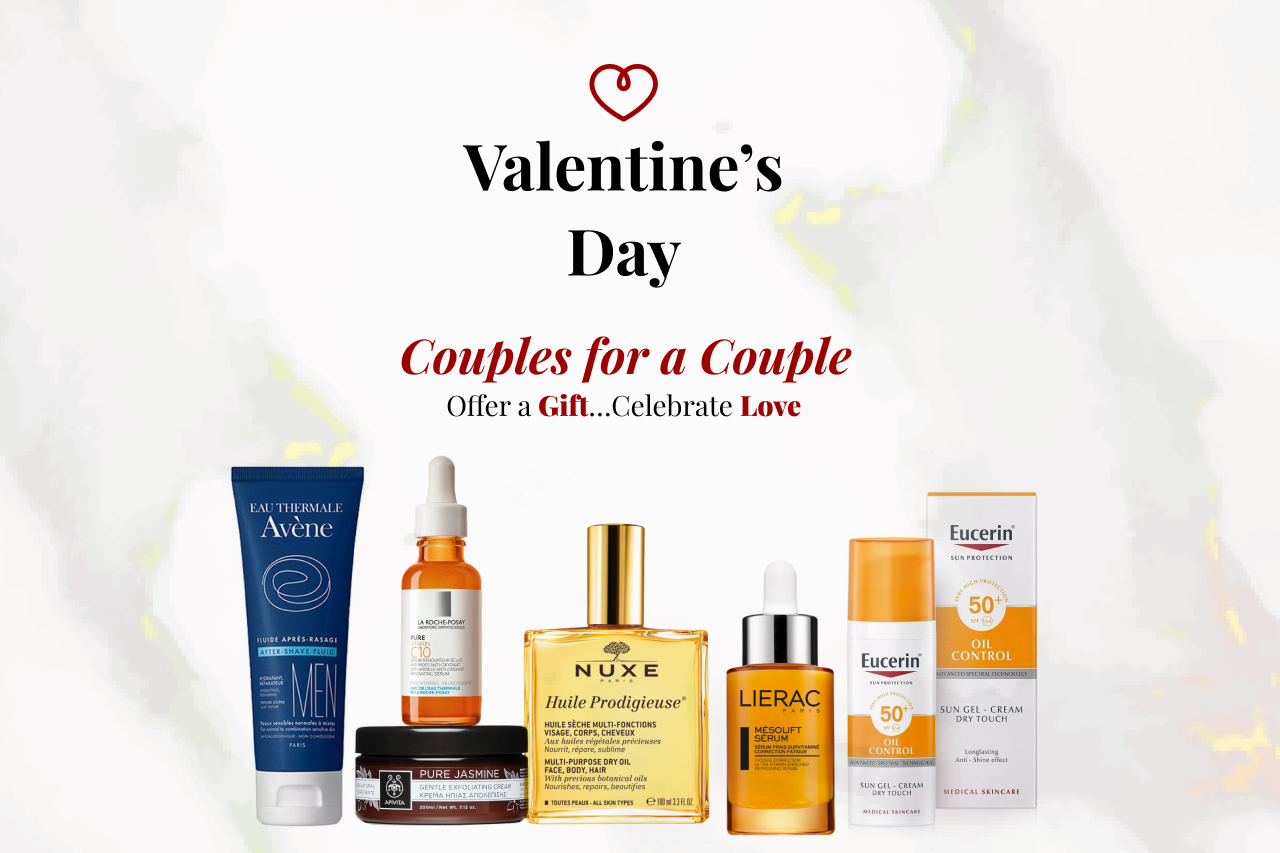 So much has been written about skincare combinations to avoid–and permanently banish from your beauty stash–, but what about skincare combinations to adopt? That's always the trickiest part of putting together a skincare routine. How to find compatible products that not only work well together, but also boost one another?
We've put together eight skincare combinations we believe to be universally flattering: antioxidants and retinol, peelings and sunscreens, face and body cleansers for sensitive skin, and so on. Keep reading to learn about our favorite skincare combinations, including the ultimate skincare duo for men who struggle with imperfections and sensitivity while shaving.
---
8 Skincare Combinations to Include in Your Routine
Lightening Relationship
Vitamin C and retinol may be a controversial pairing, but what if we told you the two actually work beautifully together? To that end, we recommend reaching for the La Roche-Posay Pure Vitamin C10 Serum in the morning, following it with a sunscreen, and then slathering on your La Roche-Posay Redermic Retinol Anti-Aging Corrector before bed.
Lifting Affection
This refreshing duo combines the iconic Lierac Mesolift Serum with the pampering Lierac Hydragenist Nutri-Moisturizing Lip Balm. The first immediately brightens the complexion, while the second visibly hydrates and replumps the lips.
Perfect Romance
For the practical men among us, this skincare pairing is as perfect as can be. Avène Cleanance Comedomed is an ultra light fluid which visibly reduces the appearance of imperfections on both oily and acne-prone skin. It can (and indeed, should!) be combined with a grooming product for sensitive skin, as shaving is one of the top irritants for a man's skin. We recommend Avène Men After-Shave Fluid.
Bio Connection
Because Bioderma is the go-to brand for sensitive skin, we've decided to pair up two of the brand's most iconic cleansing products. Bioderma Sensibio H2O Micelle Solution is the ideal facial cleanser; it removes impurities and make-up while respecting the integrity of the skin. Bioderma Atoderm Shower Oil, on the other hand, is the ideal body wash. Not only does it cleanse the skin of impurities, it also rebuilds the skin's protective barrier.
Flawless Couple
The ultimate combination for a flawless, extraordinarily even complexion! Begin with Eucerin Hyaluron-Filler Night Peeling & Serum, a dual-action product that exfoliates and refines the skin texture at the same time. Then, follow with Eucerin Oil Control Gel-Cream SPF50+; this bestselling facial sunscreen lends both oily and acne-prone skin a perfectly matte finish.
Vitamin Crush
Hydrating actives and antioxidants make for one of the best skincare combinations. Together, these ingredients work overtime to promote glowing, even skin. SVR Ampoule [B3] is a vitamin B3 serum that soothes, comforts and deeply hydrates the skin, while SVR Ampoule [C] is an intensive vitamin C booster that minimizes signs of fatigue while brightening the skin and smoothing wrinkles.
Refreshing Sweethearts
If you're looking for a highly pampering bath and shower duo, then look no further than this aromatherapy-inspired set. It features the luxurious APIVITA Pure Jasmine Gentle Exfoliating Cream, a body scrub that combines both olive and almond oils with the gentle exfoliating properties of sea salts and olive grains. In order to offer a reinvigorating contrast, it also includes the APIVITA Tonic Mountain Tea Shower Gel, afragrant body wash infused with three different types of Greek mountain tea.
Passion Prodigieuse
As the bestselling body oil in French pharmacies, NUXE Huile Prodigieuse is a wonder in and of itself. So, why not get two? This duo combines the original dry oil, with its classic scent of magnolia, orange blossom, and vanilla, with the newest version, NUXE Huile Prodigieuse Florale, which features both fresh and floral notes that mesh perfectly with the skin for an exquisite moment of pleasure.
---
Ready to revamp your skincare routine? Then shop our suggested skincare pairings, or go for our Care To Beauty Valentine's Day Box instead. Seven full-size skincare products, handpicked for optimal results, now with a discount of 40% over the commercial value!