Founded in 1931 by Dr. Prosper Haller, French brand Vichy has had plenty of time to establish itself as a household name. After nearly 90 years in the business of taking care of sensitive skin, this popular brand has hardly budged in its mission to help women care for their skin, all the while protecting the environment and promoting sustainability.
This mission has materialized in the adoption of sustainable practices that span every stage in the production process: from the sourcing of cosmetic ingredients to presentation of the finished formula in eco-responsible packaging.
Sustainability of Vichy Mineralizing Water
Vichy is famous worldwide for its formulations that harness the properties of thermal water to nurture and respect sensitive skin. Products such as Vichy Minéral 89 have achieved cult status thanks to their lightweight, yet deeply revitalizing formulas.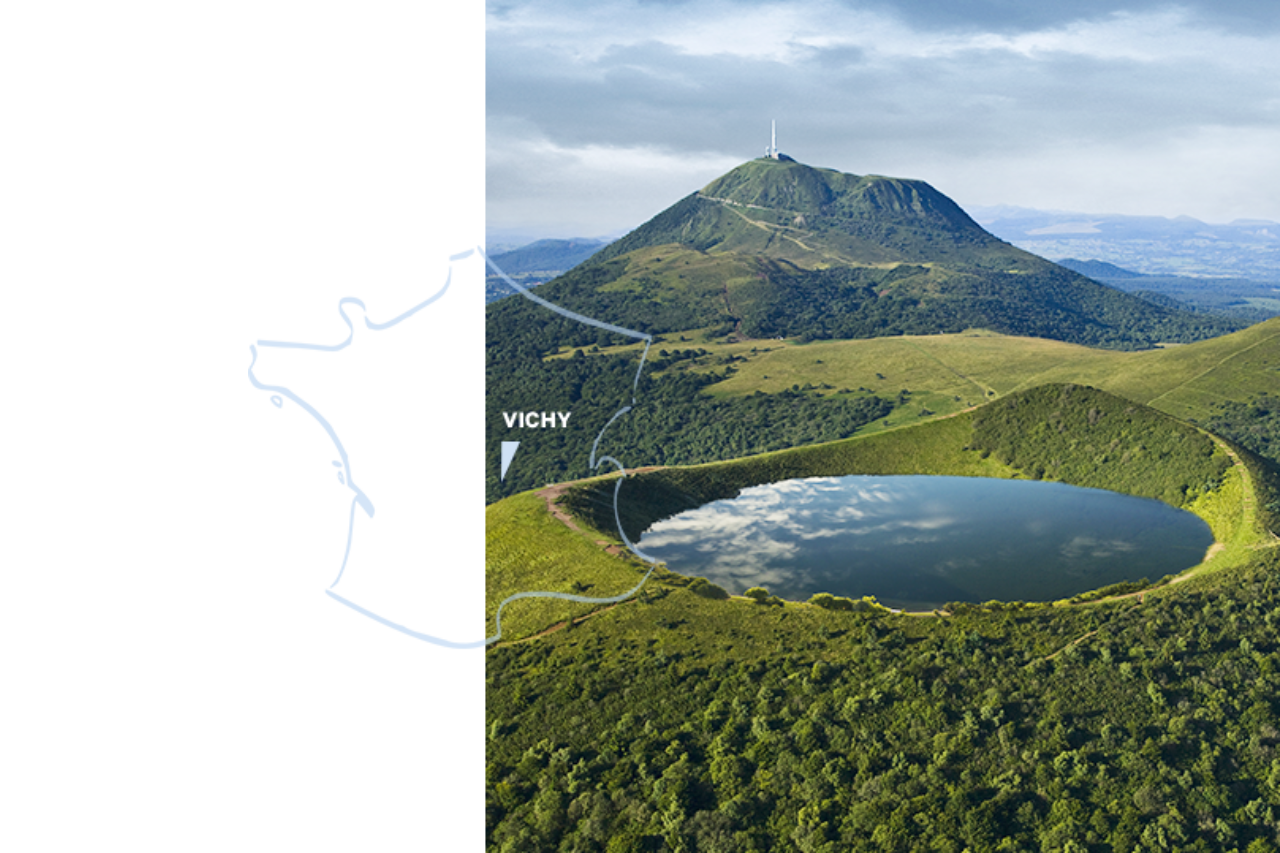 However, there's another side of Vichy that consumers don't often see–and that is the brand's factory. Tucked away in Auvergne, France's famous volcanic region, Vichy has been using the same production unit since 1969. It is there that Vichy has been quietly dedicating itself to sustainable business practices, just three miles away from the natural springs where the brand sources its acclaimed thermal waters.
The famous Vichy Mineralizing Water is naturally rich in 15 rare minerals. Among them are calcium, potassium, and manganese, all of which help reinforce the skin's natural defenses. This thermal water is sourced in a protected area that's been preserved from pollution since 1874. This is thanks, in no small part, to Vichy's dedication to protecting and preserving this unique natural resource. In 2016, Vichy partnered with Project Auverwatch in order to observe the long-term evolution of these thermal springs.
Vichy is similarly concerned with ensuring that every aspect of the ingredient buying process is traceable. In order to achieve this, the brand follows the international Convention on Biological Diversity, which defends the conservation and sustainable use of biodiversity.
Vichy's Stance on Animal Testing
The issue of animal testing is only growing more pressing. French beauty group L'Oréal, which owns Vichy, has long been aware of this concern. In 1979, L'Oréal began using reconstructed human skin for in vitro safety tests. The end goal was to create cruelty-free products fulfilled the greatest standards of health and safety. The brand completely abolished animal testing on finished products in 1989, and on cosmetic ingredients in more recent years.
As Vichy is based in France, which is part of the European Union, it must also comply with the European ban on animal testing, which came into force in 2004.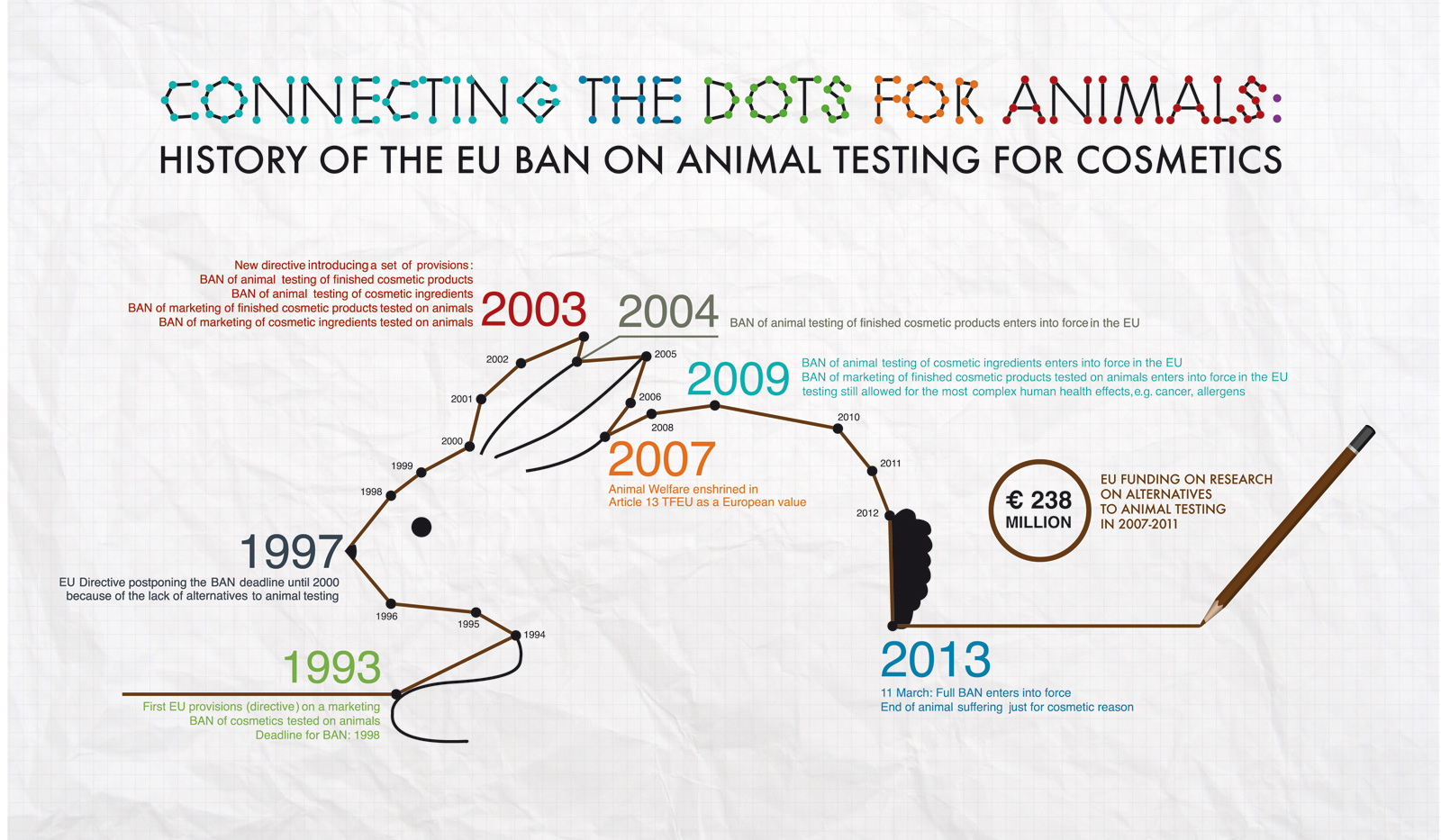 The L'Oréal group has also taken steps to defend the adoption of alternate testing methods in China. Chinese law requires that all cosmetic products must be tested on animals in order to be sold in the country. For the past 10 years, L'Oréal has been working with Chinese authorities to promote alternate testing methods; the end goal, of course, is to eventually abolish any and all animal testing.
Eco-Friendly Formulation & Packaging
In order to ensure the sustainability and eco-friendliness of its formulas, Vichy has succeeded in ensuring an average biodegradability rate of 91% on rinse-off formulas. These include both shampoos and shower gels. The end goal was to limit their impact on aquatic wildlife, by using ingredients that degrade quickly instead of accumulating in their habitat. Needless to say, Vichy has also eliminated microbeads, as these can be environmental hazards for aquatic animals.
Last, but not least, there's the matter of packaging. Plastics are still unavoidable in the world of skincare, but Vichy continues to take steps in the right direction. The brand has significantly reduced its environmental impact by using 25% recycled plastic in the production of the hugely popular Vichy Dercos Aminexil ampoules. Likewise, another small change was made in the vast range of Vichy deodorants; by lightening the roller inside each deodorant by a mere 2 grams, Vichy managed to save 22 tons of plastic in a single year.
For the few products that still come in paper boxes, Vichy uses 100% FSC® certified cardboard from environmentally responsible sources.
Again and again, Vichy continues to prove that it's possible to harmonize a concern for sensitive skin with the ever-growing need to promote sustainability, protect the environment, and preserve the Earth's precious resources for future generations.