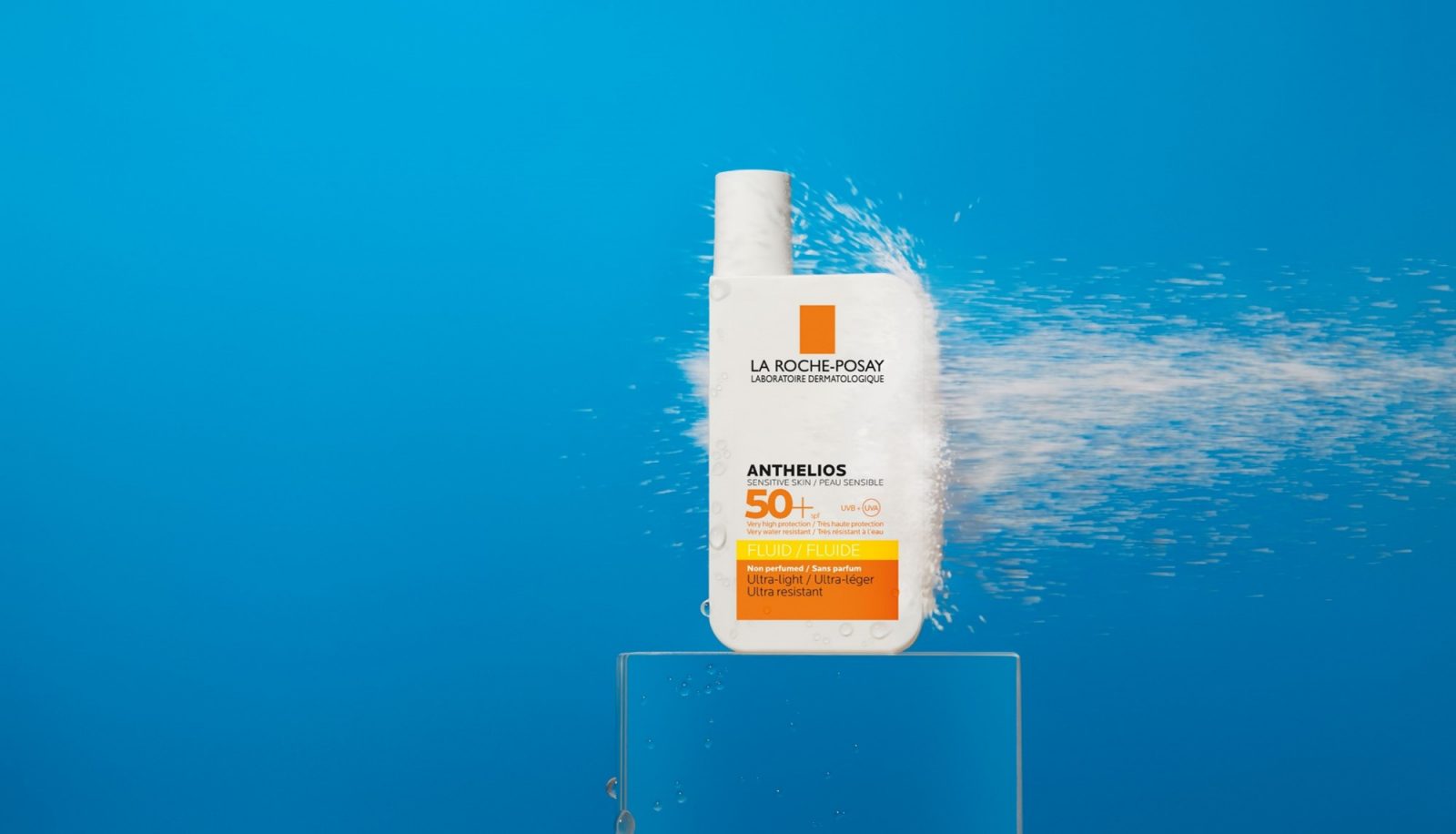 We take sunscreen very seriously, here at Care to Beauty. Not only is sunscreen the best anti-aging, as they say, it's also indispensable to maintain the health and comfort of our skin. It's no wonder, then, that we decided to use the month of August to partner with a brand that values sunscreen as much as we do: La Roche-Posay. Truth to their mission to provide safe and comfortable sun protection to sensitive skin, this French thermal brand has recently launched the new Anthelios Shaka Fluid–which is, excuse the honesty, everything you could possibly want in a sunscreen.
Let us tell you all about it!
It's a new and improved version of a top-rated sunscreen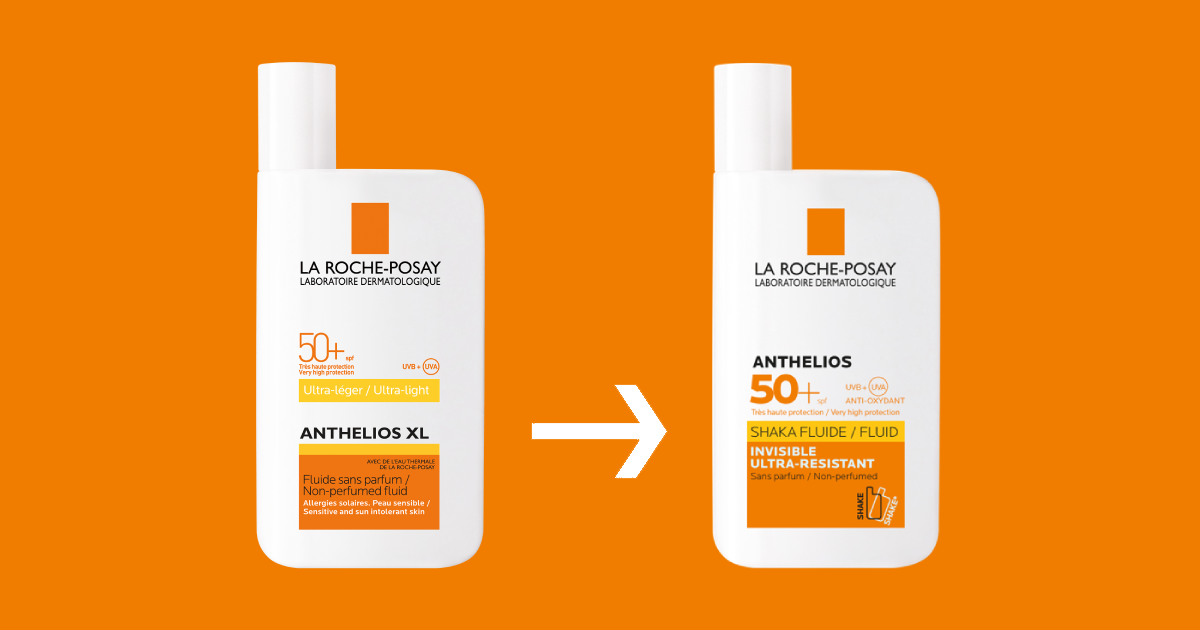 If you ever find yourself looking for the fan-favorite La Roche-Posay Anthelios XL Ultra Light Fluid SPF 50+, stop looking: the Anthelios Shaka Fluid has come to replace it.
The greatest improvement is the level of protection. Like the Ultra Light Fluid, the Shaka Fluid features SPF50+. However, it surpasses its predecessor in PPD: the Ultra Light fluid features a 42 rating, while the Shaka Fluid features a 46 rating.
PPD, meaning Persistent Pigment Darkening, is a system used in Asia and Europe to measure a product's level of protection against UVA rays. The European Union, in particular, recommends that sunscreen products feature a PPD rating that's at least a third of the SPF. Products that fulfill this recommendation are identified by a standardized UVA label, which looks like the letters "UVA" inside of a circle. You will see this label on the packaging of the Anthelios Shaka Fluid, and it's no wonder, as the formula contains the highest UVA protection ever achieved on an Anthelios product.
It's ultra resistant to water, sweat, and sand
Texture-wise, the Anthelios Shaka Fluid is also an improvement on its predecessor. It's lighter, and it absorbs faster without leaving white traces on the skin. Its unique formula, which is enriched with intelligent polymers, uses a micro-crystal structure to form a strong, near-unmovable film over the skin. It's this film that lends the product its water, sweat, and sand-resistant properties.
The film-like finish also keeps the product from running down your face and into your eyes, avoiding that dreaded eye sting so often associated with sunscreen products. As if that weren't enough, the experts at La Roche-Posay took the formula a step further and had it ophthalmologically tested, in order to ensure that, even if you do get some product in your eye, you will be safe from discomfort and pain. Finally!
It's so fluid it needs special packaging
The Anthelios Shaka Fluid comes in a stylish, flask-like bottle with a precision applicator. This is more than just for show, though! Because the texture of this product is so fluid, it needs to be packaged in a way that helps you carry and apply it with minimal fuss. If you shake the bottle, you'll even hear a rattling noise: there's a little sphere inside that ensures the product is evenly mixed when the time comes to apply it.
If you've ever wondered about the reason behind the name of the product, now you know: it's called Shaka exactly because you're supposed to shake.
It suits every skin type
The experts at La Roche-Posay know that not all sunscreen is created equal–this is why they've created different, color-coded ranges that suit some skin types better than others. Products that feature the blue stripe suit dry skin the best, while the green suits oily skin, and the yellow suits normal to combination.
The Anthelios Shaka Fluid is a proud member of this latter, yellow-striped family, but that doesn't mean it's entirely unsuitable for other skin types. The non-greasy, non-sticky, non-comedogenic formula is bound to be well-tolerated even by oily skin; on the other hand, the fact that this product contains glycerin ensures that the skin stays hydrated and moisturized for 24 hours following the initial application, which makes it suitable for dry skin.
The Anthelios range is all about variety, so it stands to reason that this product would be no different. This revolutionary sunscreen is available in four different presentations:
We've tried the Anthelios Shaka Fluid and loved it–now it's your turn. Take advantage of our Care to Beauty Brand of the Month discount, and get it with 25% off until August 31st!