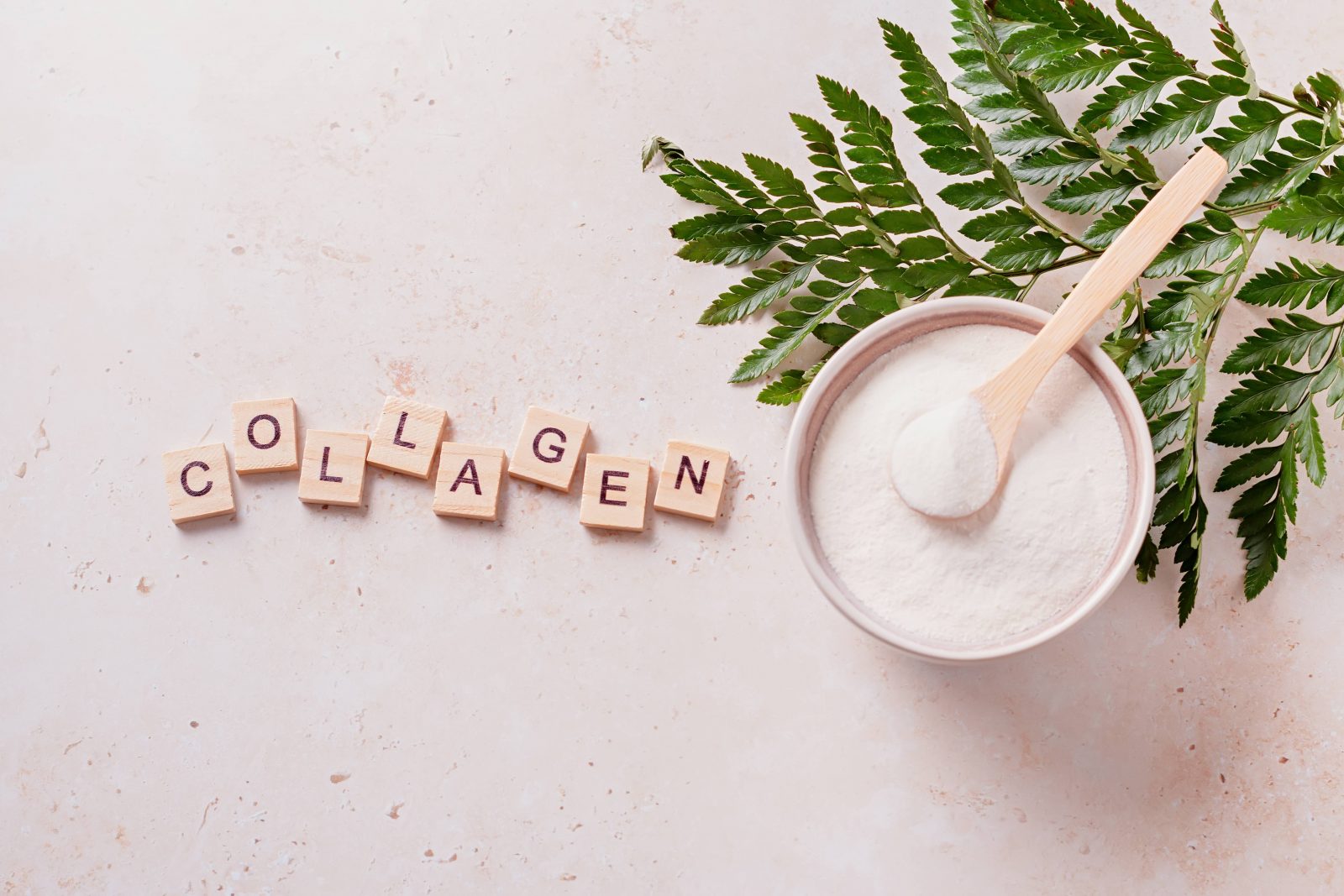 Skincare products with peptides have slowly but steadily gained their spot. However, it's not always easy to understand how they work on the skin, what they do, or even what are the best peptides for your skin. And, most importantly, what skincare products you should buy with peptides in them. We've extensively reviewed published data and are here to clear any doubts. Additionally, we even give you a top 10 of our favorite products with peptides.
What are peptides in skincare?
Peptides are molecules that have up to 20 amino acids in them. There are several naturally occurring peptides in nature (including our bodies). If we are talking about these naturally occurring peptides, they are usually moisturizing and nothing less. However, the most interesting peptides are what are usually called "designer peptides". These peptides are put together "by hand" and can have multiple anti-aging benefits. The industry professionals consider the first "designer peptide", Matrixyl™ (a.k.a. Palmitoyl Tripeptide-38),  the most revolutionary cosmetic ingredient in the last 20 years.
What can skincare products with peptides do for my skin?
Firstly, let's just consider that there are more than one thousand different peptides. Consequently, all of them will do different things with varying degrees of efficacy. We can group them into four categories, according to how they work:
Signal peptides: stimulate elastin and collagen production (such as collagen and elastin) and cell growth;
Carrier peptides: facilitate transportation of important substances inside the cell;
Neurotransmitter-inhibiting peptides: target expression wrinkles by inhibiting neurotransmitter release;
Enzyme-inhibiting peptides: reduce the activity of enzymes that have a role in skin aging.
The most common peptides used in skincare are signal peptides. On the other hand, the least common are the enzyme-inhibiting ones. All of these peptides work in different ways, but generally, they help to increase skin thickness and elasticity, reduce wrinkles and increase collagen and elastin production.
How can I use peptides in my skincare routine?
There are several products with peptides, so this one should be easy. The only recommendation some brands do is to avoid mixing products with peptides with AHA. If you're using low-concentration exfoliant acids this shouldn't be an issue. However, those acids could break down the peptides, making them lose their efficacy. Considering that we don't have studies on this issue for each formula, our recommendation would be to avoid mixing peptides with highly or mildly potent exfoliating acids.
That being said, there are several products that include peptides, being the most common serums and eye contour products.
What are the best peptides for my skin?
It's hard to compare all of the peptides, as there are so many. If you want to go for the tried and tested, you can always search for products with Matrixyl™ such as NeoStrata Skin Active Dermal Replenishment. Moreover, there are some other patents that combine that peptide with others, like Matrixyl 3000™ that can be found in Esthederm Lift & Repair Instant Repulp Mask. Lastly, you can also look for the tried and tested Argireline™ that is very popular in eye contour products such as Collistar Pure Actives Eye Contour Hyaluronic Acid + Peptides Eye Contour. However, there are many great ones in the market and you shouldn't restrict yourself to only the most popular.
Who can use peptides?
Everyone can use peptides (as long as there's no allergy). They are used in super low quantities in the formulas and have no known side effects. If you tend to react to potent anti-aging ingredients or want an alternative you can use in the summer, peptides might just be it. In fact, there are some studies comparing the efficacy of some peptides with retinol that state that they can achieve the same effects, but actually quicker in the case of those peptides.
Additionally, they are also suitable for all skin types, so they are easy to incorporate in any formula – just search for a product that is compatible with your skin type.
Lastly, if you're pregnant, you can use skincare products with peptides, so you don't need to let go of all your anti-aging if you're pregnant.
What are the best skincare products with peptides?
Now that we've explored the background on peptides, it's time to dive deep into the best skincare products with peptides.
NeoStrata Skin Active Intensive Eye Therapy
Antiaging Eye Cream
If you're looking for a global anti-aging product for the eye contour, this can be the one. It contains several active ingredients, thus making it ideal to globally prevent any signs of aging. Additionally, it's very moisturizing without being too nourishing.
---
Sesderma Factor G Renew Rejuvenating Serum
Firmness Serum
Firmness is very hard to target, given that it's mostly structural. However, you can help your skin by boosting collagen and elastin. Likewise, keeping your skin hydrated can do wonders for how it looks, so this serum can be your best ally.
---
SVR [Pepti] Biotic Regenerating Smoothing Matt Gel
Peptides for Oily Skin
Finding products suitable for very oily skin isn't easy. However, this mattifying gel has everything you could want: it's super lightweight, anti-aging, and even contains probiotic fractions. Thus, it can help to restore your skin barrier while it boosts the skin protein levels.
---
Vichy Liftactiv Specialist Peptide-C Ampoules
Ampoule with Peptides
If you're looking for radiant skin, then look no further. This combination of both peptides and vitamin C will help your skin look radiant again. Super easy to use, these ampoules will change your skin for better—brighter, luminous, and firm.
---
YOUTH LAB Restoring Serum
Budget Serum
This hidden gem contains several ingredients that are known to improve skin aging signs. The texture is very fluid, so that anyone can use it. Additionally, it's super affordable for a skincare product with peptides in it and a very complete formula.
---
Pestle & Mortar Hydrate Moisturizer
Vegan Moisturizer
Besides being vegan, Pestle & Mortar is also an eco-conscious brand. Additionally, they tend to use only ingredients that are famous for their efficacy. This cream is compatible with almost any skin type (combination to dry) and will feel like a million dollars.
---
Lierac Arkéskin Day Rebalancing Comfort Cream
Post-Menopause Solution
Post-menopause skin tends to have specific needs. Namely, it tends to become very dry, dull and lack firmness. Hence, Arkéskin is an entire range formulated for post-menopausal women to target all these issues.
---
SVR Ampoule Refresh Eye Concentrate
Eye Serum
Eye serums are sometimes hard to find, but totally worth it. This serum is instantly absorbed and not only refreshes the eye contour, but also promotes an anti-aginf effect. Moreover, it can also be used underneath makeup, as it leaves no residue.
---
Sesderma BTSES Wrinkle Inhibitor Focal Treatment
Targeted Treatment for Wrinkles
If you have that ONE wrinkle that is bothering you, then this product is for you. It's a targeted treatment with plenty of active ingredients that will help to decrease the visibility of wrinkles. Thus, it's perfect for that one spot that is kind of bothering you.
---
Martiderm Platinum Expression Gel Eyes&Lips Contour
Lip Contour
Even though the name says eyes & lips, we're focusing on lips here. People who smoke tend to have more tendency to develop the "bar code" wrinkles on the upper lip. Additionally, it's not super easy to find products that are made for that area, so it's always a joy to find something that works and has a great formula.
---
If you're interested in finding out more skincare products with peptides, stop by our category dedicated to peptides.