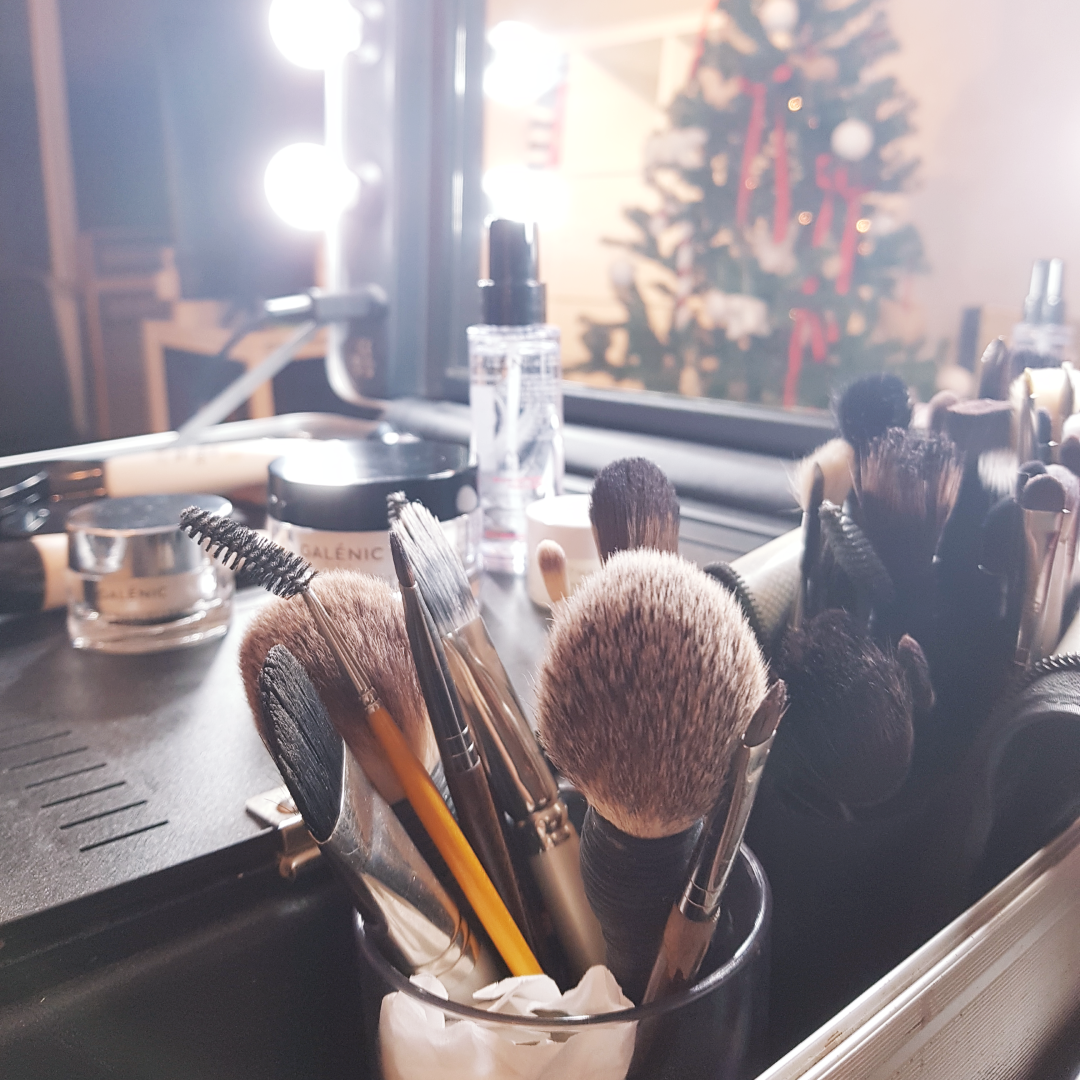 Last week we had pro makeup artist Ricardo Pedro in our office telling us all about his top holiday party tips. Given that we're not the type to keep these amazing tricks for ourselves, here are the best ones we gathered. Ricardo is a top artist that can usually be found backstage at fashion shows and photoshoots, making everyone look amazing. He came to our offices in a partnership with both Galénic and René Furterer, and transformed a few of our colleagues for our Christmas office party. We spent the entire morning making annotations, so continue reading for tips on make-up, hair, and skincare!
Moisturize your skin 10-15 minutes before applying make-up
We couldn't possibly write a post about holiday party tips without telling you to hydrate, hydrate, hydrate. Hydrated skin is the key to a perfect look, but Ricardo tells us to wait 15 minutes after moisturizing. This guarantees that your products are totally absorbed. As a matter of fact, this will also ensure that your skin becomes the perfect palette for the makeup you are going to apply. Doing this will ensure that the products have time to penetrate the skin and don't interact with the primers, foundations, and other products you wish to apply. Ricardo's suggestion: apply Galénic Aqua Infini Skincare Lotion and use those 15 minutes to do your hair or just have breakfast, while it takes care of your skin for you!
Don't overwork your primer
Primers can be a bit temperamental. In this case, if you choose one that tends to crumble, it might just need some minor adjustments. Take the new Galénic Teint Lumière Illuminating Primer, which looks like the most appetizing soufflé you have ever encountered. This primer is so fresh (it's a mousse primer, so it literally looks like whipped cream) that it tends to dry out quickly once it touches the skin. This is why you should use the black sponge that comes in the package and wet it before using it. This will ensure that you're able to work quickly and to prevent the primer from drying out too quickly. The results? A radiant and fresh-looking complexion that looks just like your skin, but better.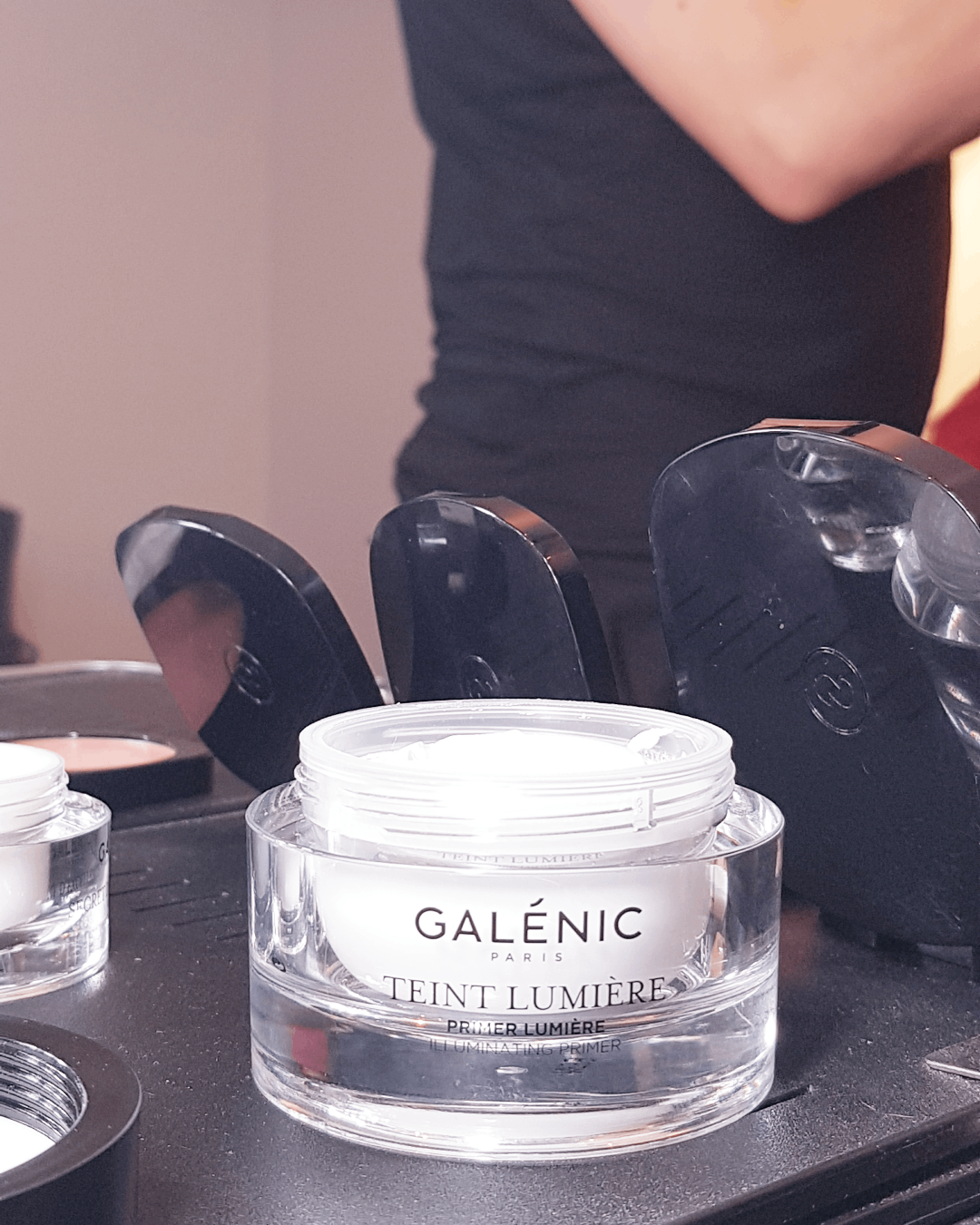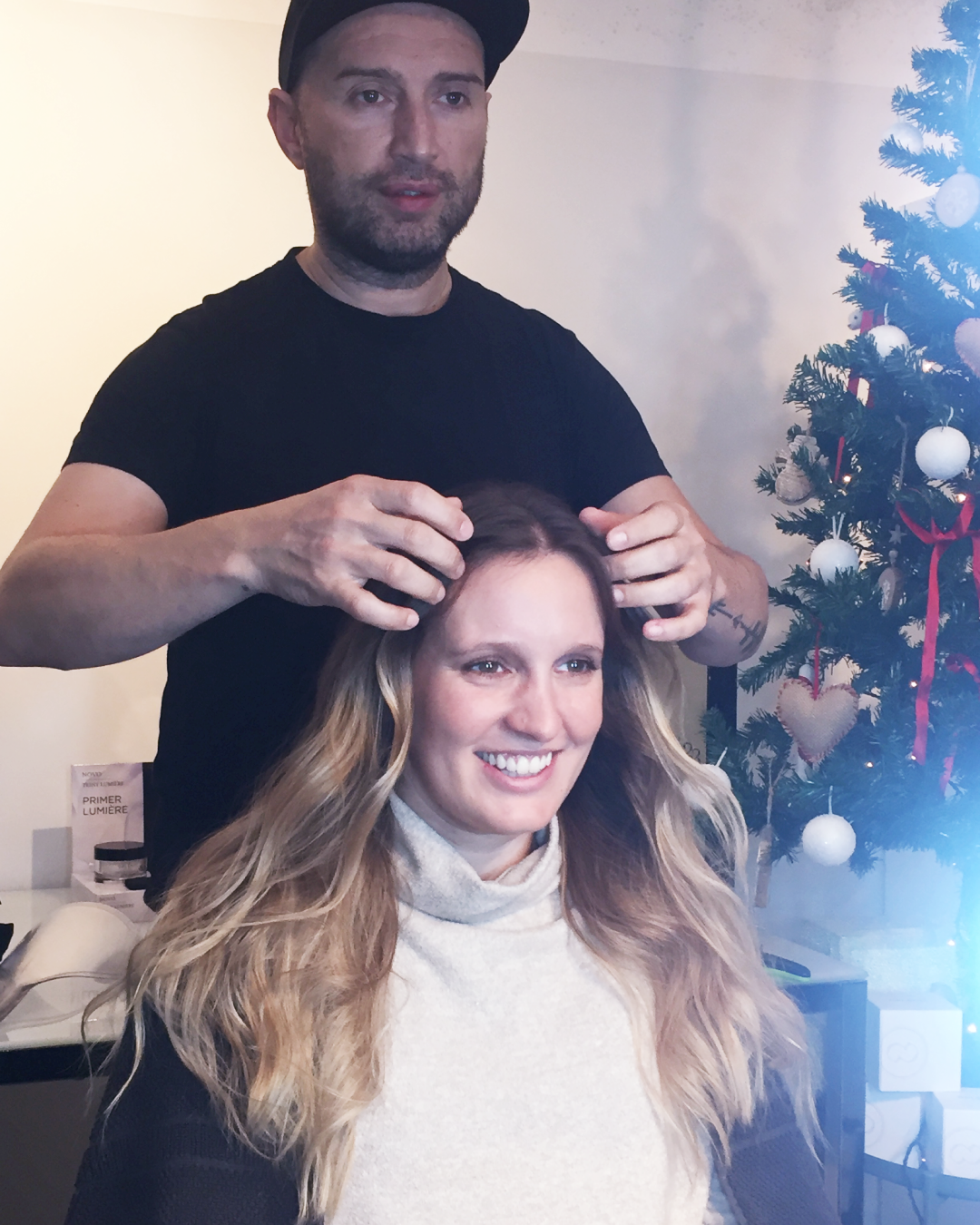 Take the hair volume boosters to the root
Achieving the perfect bouncy locks that you see on Hollywood starlets is not impossible, even if you have limp hair. This was one of our favorite holiday party tips: choose volumizing products without silicones so that you can take them to the roots. One great example is to use René Furterer Style Texture Spray and take it to the hair roots, and then follow with René Furterer Style Sculpting Mousse. Then, you just need to grab your hairdryer, choose the most potent setting and dry the roots while lifting the hair strands and pointing the hairdryer up. Stop only when the roots are totally dry.
Don't be afraid to use your hands
Nowadays it's so normal to have a brush and a sponge for each tiny bit of your face that we forget that one of the most precious tools is right there for us: our hands. In order to ensure that your moisturizer is fully absorbed to work its wonders, apply it with your hands by using pressing movements. Additionally, there are some products that work better when warmed up, like some primers or foundations. Ricardo is all about using his hands to ensure that the results come out perfect and natural.
Improve your features, don't try to transform yourself into another person
This is Ricardo's main mantra for people who are not on fashion photoshoots: bring out the best of yourself, as you are a beautiful person. This means that it will never be about looking like a different person, but always to enhance your best features. We all consider we have flaws, most of the times ones only we can see, but we should always try to enhance our favorite features. Look at yourself in the mirror and choose your two favorite features. Do you have crazily charming eyes? Is your nose a true icon? Are your kissable lips your favorite part? How about those cheekbones that could cut through a diamond? Own them and enhance your true favorite parts of yourself. Makeup should never be about hiding yourself, but always bringing out the very best in you.
This holiday season, find your best features and enhance them! True beauty will always be found in having special features that make you stand out.