Do you look forward to that moment of the day when you get to take care of your skin? If engaging in your skincare routine is a joy, then we bet that you fancy indulging textures and effective formulas. And what a great self-care habit! Skincare plays an important role not only in providing comfort but also in repairing the skin, especially for mature skin. In this post, we're presenting indulging luxury skincare for mature skin, with options that please your senses while delivering the results that you're looking for.
How to put together a luxury skincare routine
When it comes to luxury beauty, you'll get incredible results along with lovely textures and pretty packaging. The experience of application is just as important as the result itself! If this sounds appealing to you, then give luxury beauty a try. Especially picked to meet your needs, here you'll find the best luxury skincare for mature skin. We've covered every routine step, from cleansers to sunscreen. These formulas often include rare or exclusive ingredients and technology, which makes them stand up from everything else. Prepare your senses for the indulging experience it is to use them!
For this routine, we're using the following products:
Cleansing oil
Facial cleanser
Eye cream
Serum
Day cream
Night cream
Sunscreen
Keep reading to see how they all fit into this luxe routine!
1. Start with a luxury cleansing oil (or balm!)
Start your beauty routine with an ultra-sensorial step! A cleansing oil or balm is the way to go to get rid of every particle that's sitting on your skin's surface, whether it is makeup or pollution. You may choose between a balm or an oil texture, as both of them excel in their job! Make sure to give your skin a relaxing massage as you apply it, and you'll see as this quickly becomes your favorite skincare step.
If you want some fancy face towels specially designed for this first cleanse step, then take a look at the Pestle & Mortar Double Sided Face Cloths. Made with 100% cotton, they are the perfect assistance for this job.
---
2. Choose a premium facial cleanser
If you've used an oil-based cleanser to first remove all makeup and impurities, this step comes as your second cleanse; if you'd rather use only one cleansing product, then you may start your routine with one of these! We bring two exquisite cleansing textures, a cleansing foam and a lightly foaming cream. You should pick the one with the texture you enjoy the most! You can't really go wrong with these two champion formulas. After each use, your skin feels purified and fresh, without ever feeling too tight.
---
3. Say goodbye to wrinkles with a luxury eye cream
La Prairie Essence of Skin Caviar Eye Complex
Now that the cleansing is done, it's time for the replenishing care. Let's start with eye care! This step is particularly important for mature skin, as the skin around the eyes tends to feel tight and dry. Our suggestion is a concentrated eye essence that promises to revolutionize your skincare routine! Specially developed to target signs of fatigue as well as signs of aging on mature skin, this gel smoothes and evens the skin texture, and minimizes lines and wrinkles while reducing under-eye puffiness and sagging. Featuring La Prairie's exclusive Cellular Complex in combination with exclusive extracts, the formula promises and delivers!
---
4. Target aging with a high-end serum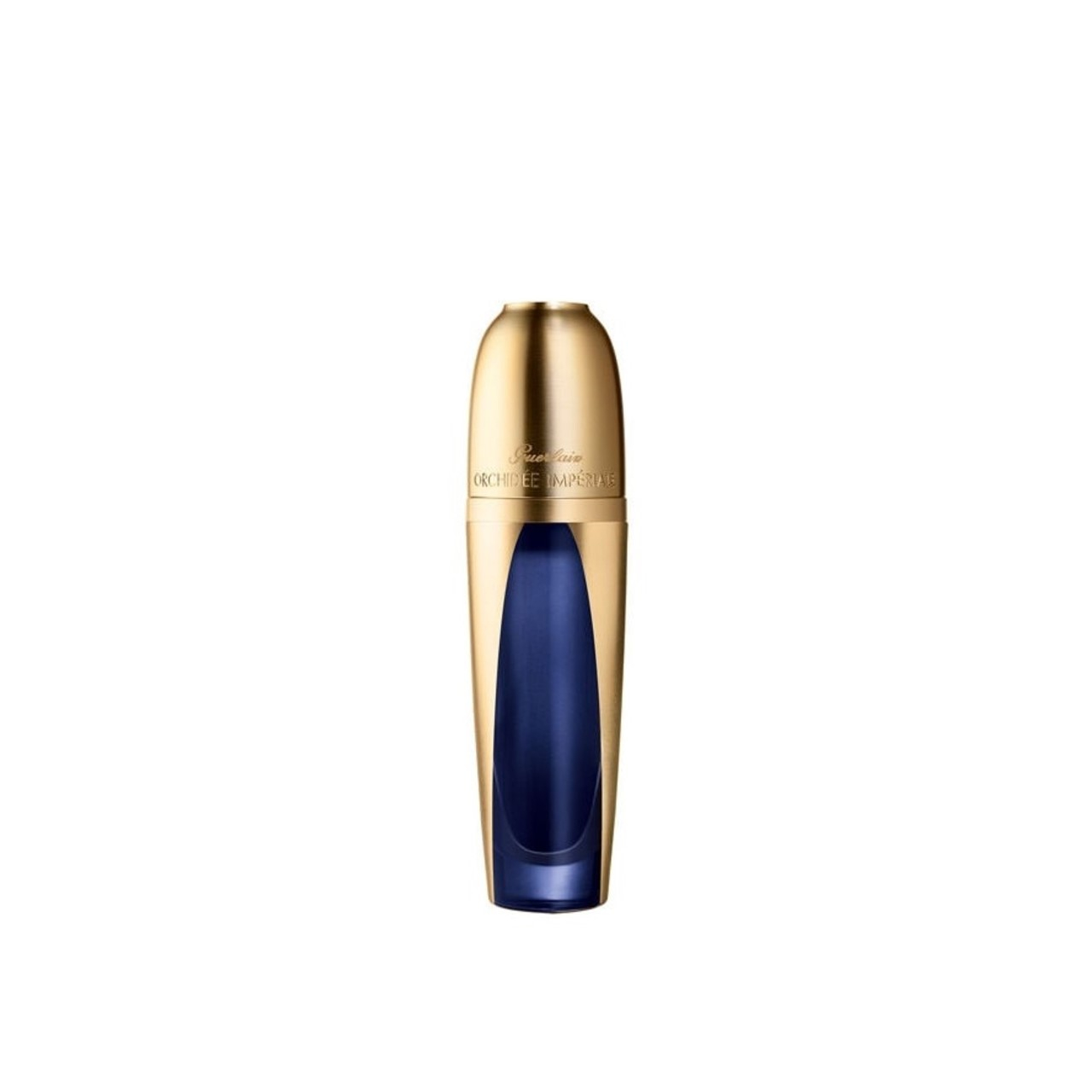 Guerlain Orchidée Impériale The Longevity Concentrate
The most concentrated step in any routine of luxury skincare for mature skin is the serum. Featuring truly transforming ingredients, the serum works on the skin as no other, to improve not only its texture but also its appearance. When choosing the best high-end serum for mature skin, we looked for a formula that provided a winning combination of actives, in a unique formula featuring effective as well as high-end, exclusive actives. When using this serum, you'll have rejuvenating orchid, also known as Phalaenopsis Amabilis Extract, fighting to elevate your skin to its best.
---
5. Prepare for the day with an exclusive day cream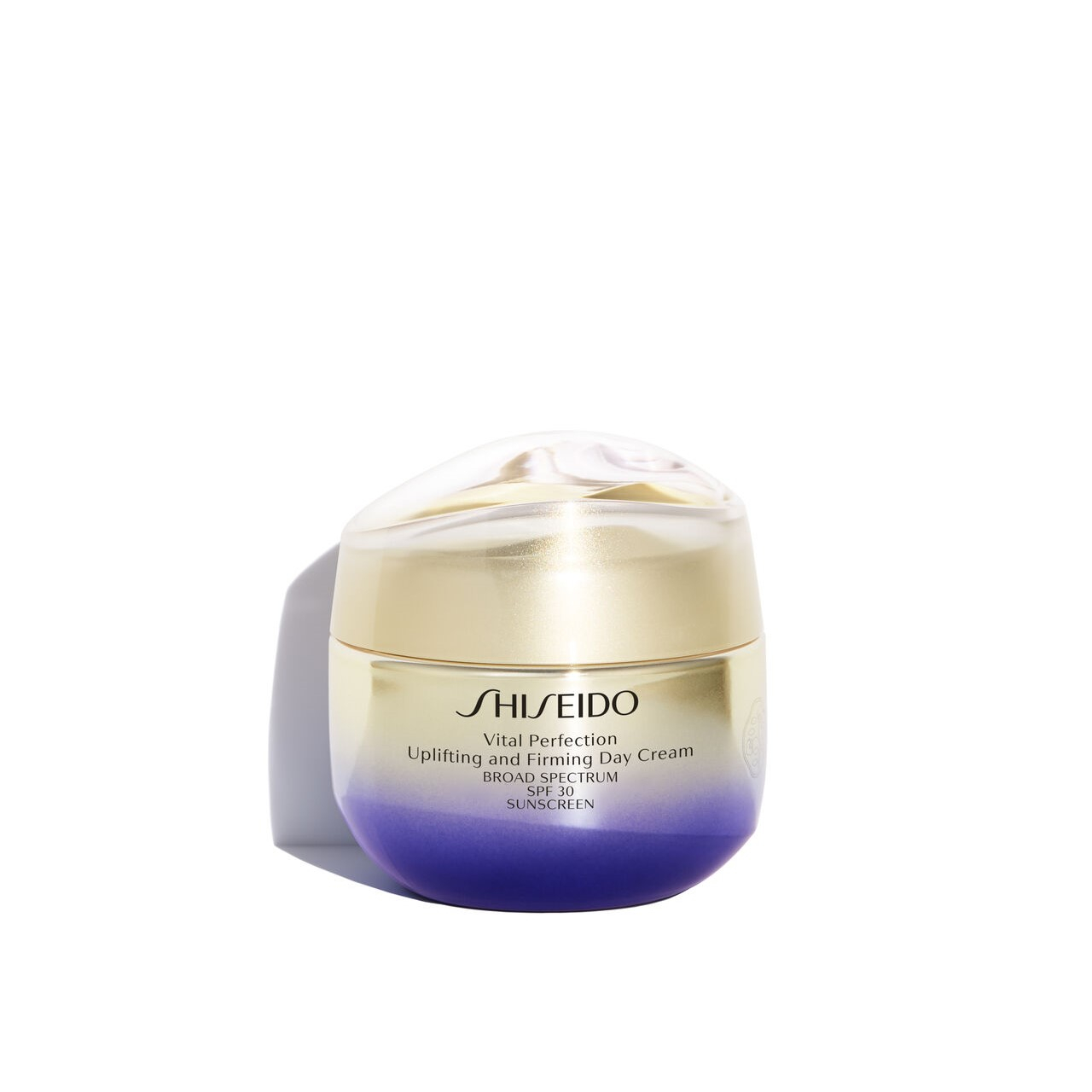 Shiseido Vital Perfection Uplifting & Firming Day Cream SPF30
We can't possibly talk about luxury skincare for mature skin without mentioning Shiseido. Unrivaled when it comes to investment in innovation and research, Shiseido is always a good idea. And this luxury day cream is no exception! Featuring the exclusive KURENAI-TruLift Complex, together with ReNeura Technology++ and VP8 Technology, this day cream works to visibly improve firmness and reduce the appearance of wrinkles. Commit yourself to this complete day care, that works hard to redefine your facial contours day after day.
---
6. Replenish tired skin with a rich night cream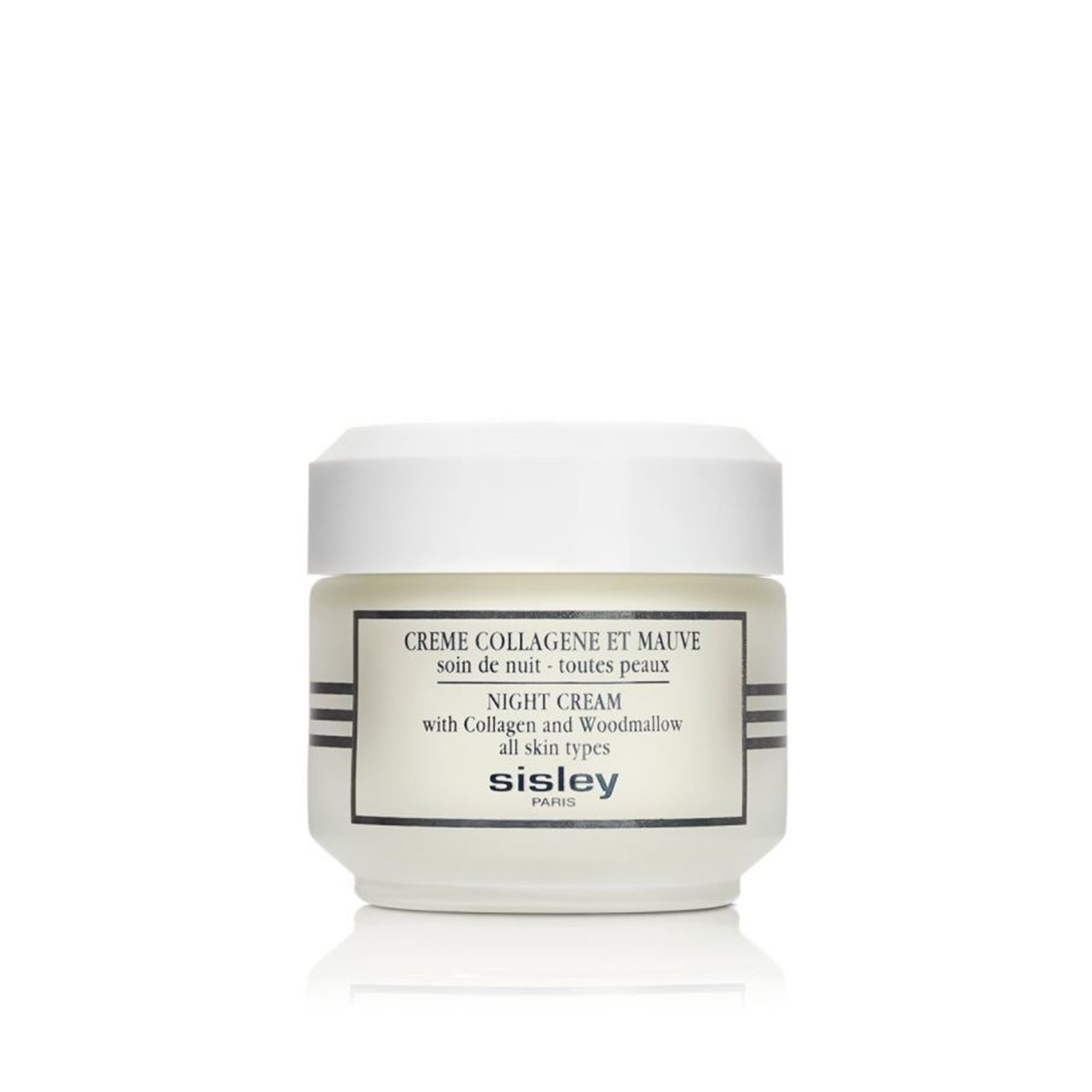 Sisley Paris Night Cream with Collagen and Woodmallow
Are you looking for an indulging texture to pamper your skin in the evening? We think that's actually a great idea! Once your day is over, your skin deserves a special treat for such a great job it did protecting your from external aggressions. This treatment might be exactly what your skin needs! With a comfortable texture, the cream works on your skin overnight to reveal renewed skin in the morning. Thanks to collagen and woodmallow, this luxury night cream is perfect for re-energize mature skin. With an soft, creamy texture and an enchanting scent, this formula is ready to reshape your skin as well as elevate your skincare routine!
---
7. Protect yourself with a high-end sunscreen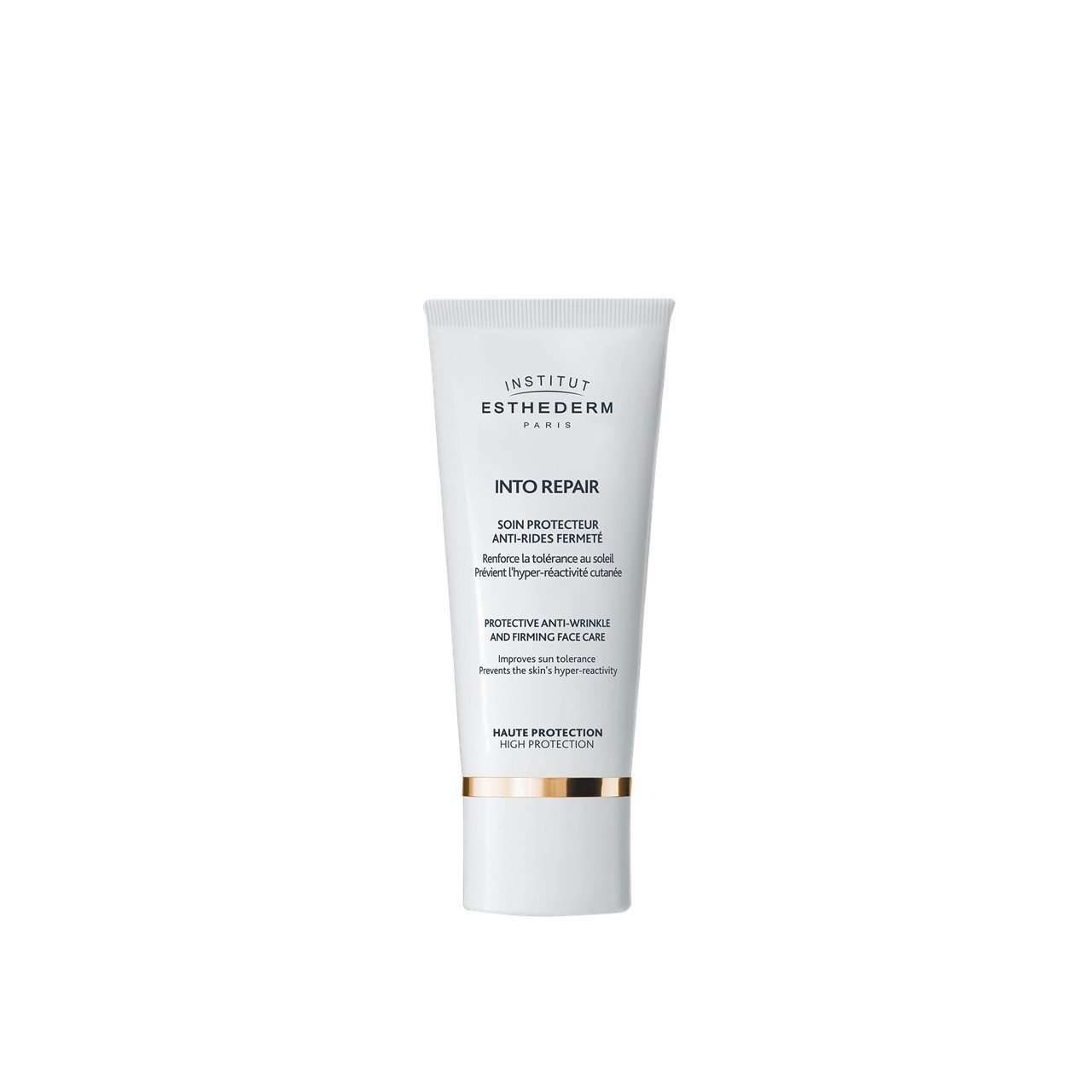 Esthederm Sun Into Repair Protective Anti-Wrinkle Firming Face Care
Considering that the sun is one of the most diligent aging-agents, we couldn't possibly create a luxury skincare routine for mature skin without including a powerful sunscreen. You may think we're too dramatic, but we think this may be the most important step of any anti-aging skincare routine. Ideal for those with visible signs of aging, this sunscreen prevents and repairs wrinkles while shielding your skin from ultra-violet, visible and infrared radiation. This formula is suitable for sensitive skin, and may even replace your daily moisturizer in the summer.
---
Since you're into luxury skincare for mature skin, we though that you should also like to real our thoughts about the best luxury body care. It's the perfect complement for your new high-end skincare routine!