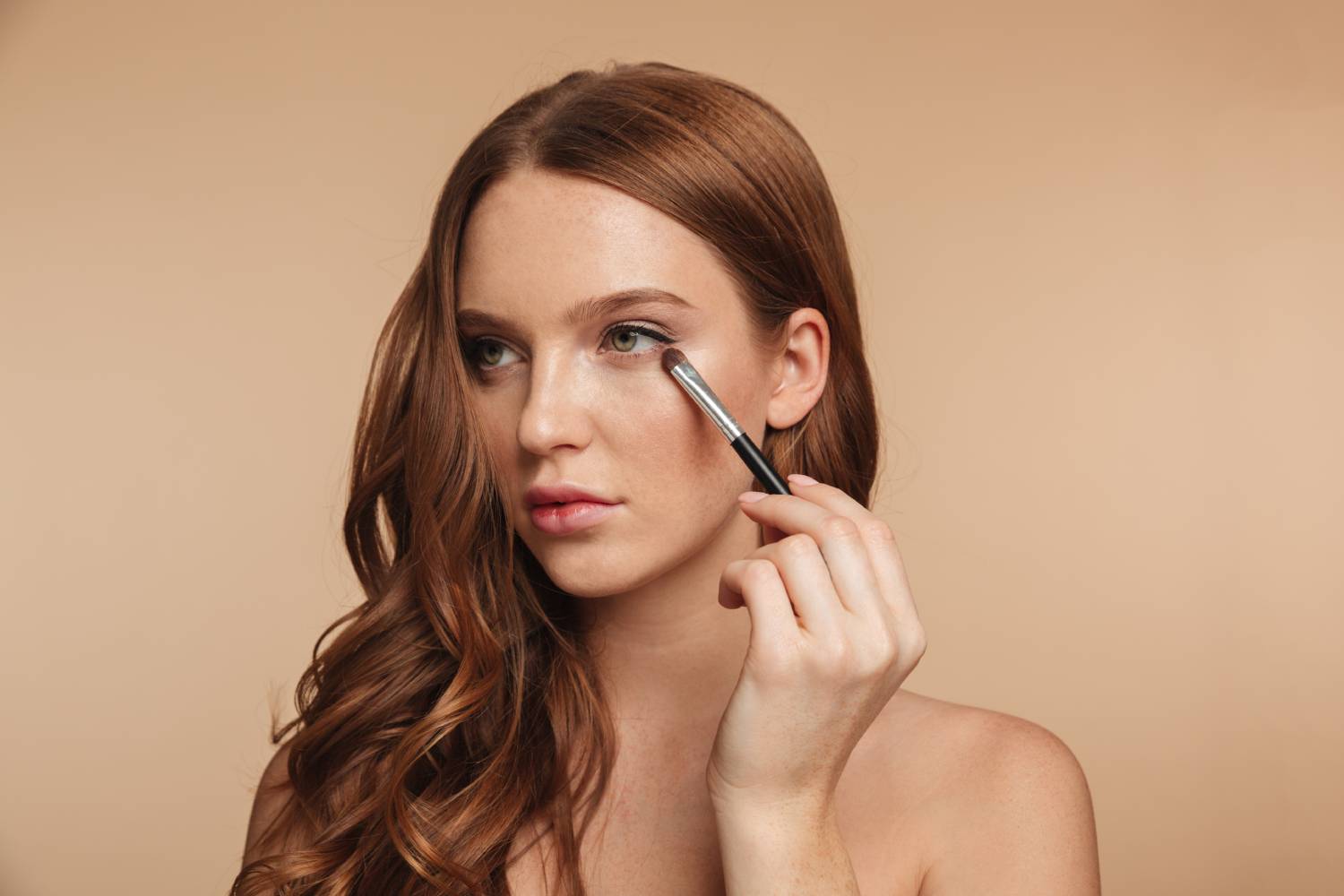 Having different makeup products for different purposes and results can be helpful, especially for those who find makeup application challenging. That way, you'll immediately know what it is for and how to use it. However, that can be pretty limiting as well. Why do you need lipstick and cream blush that is exactly the same color? Or… why do you need an eyeshadow that happens to look exactly the same as your highlighter? There are no rules when it comes to makeup, and today we're trying to prove that with multi-use makeup products!
In a quest to reduce waste, many consumers such as you are now paying more attention to what they have before buying. Getting the most use out of your makeup products is the first step toward this goal, and it also helps to keep the number of beauty products as low as possible. Who said that one product can only serve that one purpose? If you look past the marketing claim of each of your makeup products, and, instead, take a closer look at the texture and pigment intensity, you'll find many similarities between products. We're focusing on products that can easily (and beautifully!) play more than one role, and we hope that it inspires you to look at your makeup kit with renewed excitement. Remember that the products we're featuring are just ideas of what you can use, but pretty much any formula in the same category will do the trick. The list of multi-use makeup doesn't end here, so you can add up to our ideas.
Without further ado, here are five ways you can use your makeup products as something else:
1. Use eyeliner as eyeshadow
You can do this with any eye pencil liner. All you have to do is to apply it to the eyelid, close to the lash line, and then blend it up and outwards with your finger or using an eyeshadow brush, such as NYX Pro Makeup Pro Smudger Brush or with the NYX Pro Makeup Pro All Over Shadow Brush. If you're using an eye pencil with a waterproof formula, then you won't have as much time to blend. Yet, if you buff it right away, you'll have a few seconds until it sets for good.
You may also use this technique to create a tinted base for powder eyeshadows! After blending your pencil, you'll see that the powder eyeshadow looks more intense in color. If you notice that the color lost some drama after the blend, go back with the pencil to the lashline and create a line packed with color to define the lash line. We promise it will look fabulous!
---
2. Use blush as eyeshadow
Still in the eyeshadow hacks department, we have another double-duty range of products to recommend. Your bronzers, blushes and highlighters qualify not only to enhance the look of the cheeks but also to frame your eyelids with color and shimmer. If you love your blush color, you'll love it more as an eyeshadow! And if you fancy the dazzling glow of the highlighter, then imagine it on your eyelids! You'll have no trouble working it since the texture is pretty much the same as any other powder eyeshadow. With this trick, you'll find yourself in the most amazing color harmonies, with eyes and cheeks speaking the same color language.
---
3. Use lipstick as blush
Now let's try some edgy replacements. If you have lipsticks in shades that would do a beautiful blushing color (think pink or peach, but also burgundy or brown), then you have to try them as a cream blush! Extremely matte formulas probably will be hard to blend, so start by trying creamier textures (soft mattes should work too!). For a beautiful result, we suggest that you rub the lipstick on the back of your hand, and then work it on a brush. Only then you're stippling it on your cheeks, and working it to a flawless natural flush. This is also a great way of using up those lipsticks with no more product on the surface but with a lot inside of the tube. This is the power of practical, multi-use makeup!
---
4. Use eyeshadow on eyebrows
If you have matte neutral eyeshadows, chances are that you have a good eyebrow color! It is important to run away from warm browns, as they will not look natural in most skin tones (except if you're a redhead). You can use it as any other brow shadow, starting by brushing with a spoolie and then using an angled brush to draw some extra hairs. The Mádara Dual-Sided Precision Brush 24 is perfect for the job (for double-duty makeup, a double duty brush!).
---
5. Use setting spray as primer
It would be a dream if the makeup throughout the day would look just as it does after application. The good news is that there are products that make a good job to achieve that fresh look, like setting sprays and face primers. If you got yourself a setting spray, try to spray it not only after finishing the makeup but also before! It will work from the start to keep your makeup locked, delaying the expiring date of your makeup long enough for it to look fresh all day. Don't be afraid of overdoing it—spray on!
---
For more makeup tips and product favorites, check our section of makeup posts! You'll find other multi-use makeup that would be a great addition to your makeup kit. From glowy blushes (that now you know that would work just as graceful as eyeshadow) to lip makeup in-depth overview and recommendations, we'll let you know all you need for beautiful makeup everyday, anytime!