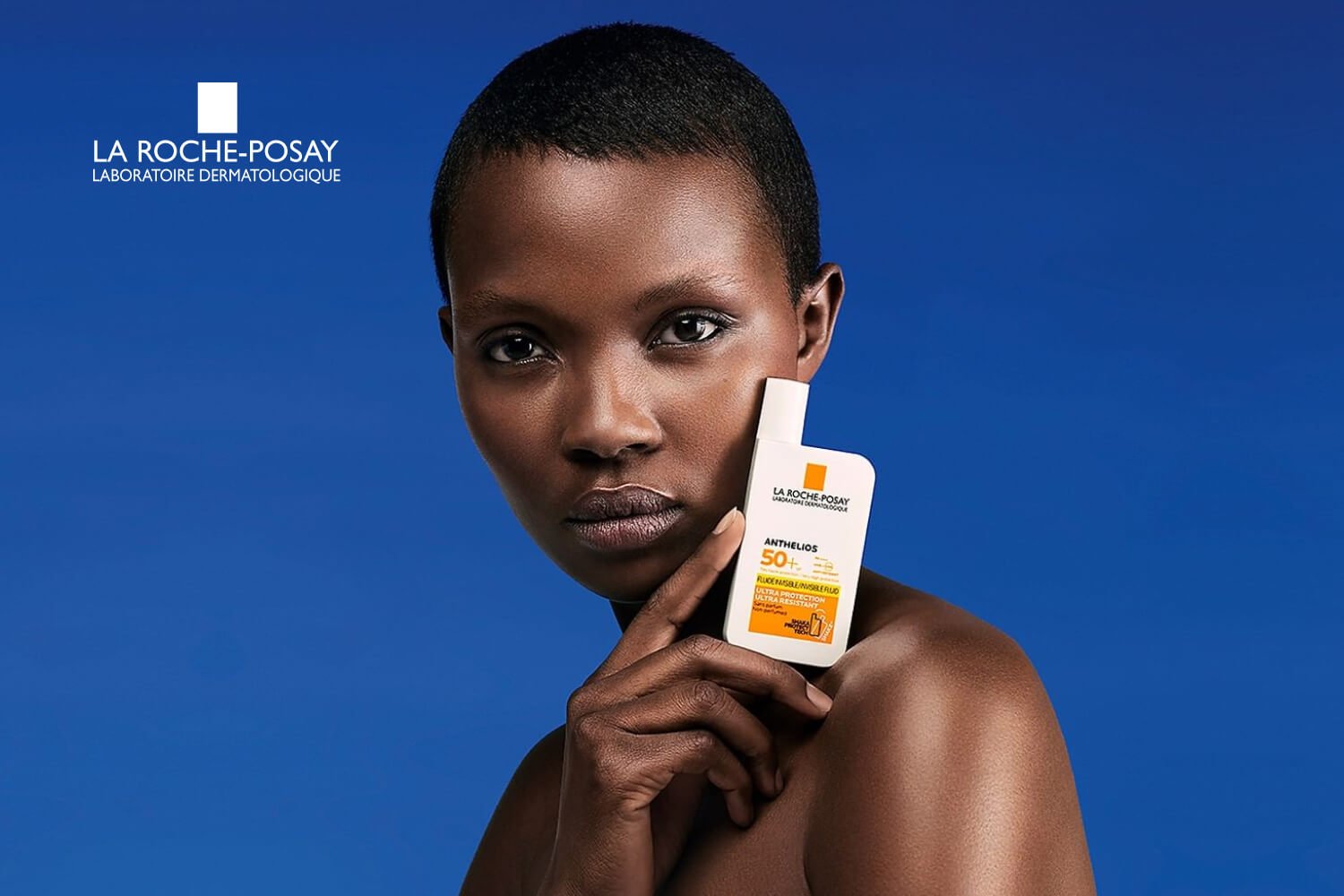 LA ROCHE-POSAY is our Brand of the Month this August and we couldn't be more happy about it!  And you know why? Because this famous French brand is recognized worldwide for the quality and effectiveness of their products.
With more than 30 years of experience in the fields of cosmetic and dermatological research, this brand presents a wide range of skincare and make-up products that meet the needs of all skin types, including the most sensitive and atopic, based on thermal water unique in the world with a high degree of tolerance and safety.
During the month of August, you can find all their innovative and effective products with a tempting discount of 25%. Check it out!
Stepping in LA ROCHE-POSAY's territory
Andreia Lança, La Roche-Posay's Brand Business Leader in Portugal, opened us the doors to the incredible brand answering all our questions. She understands that a brand must be as open as possible to its consumers offering them more information about itself and their products in order to make them fill closer to the brand, follow it and, in the end, love it.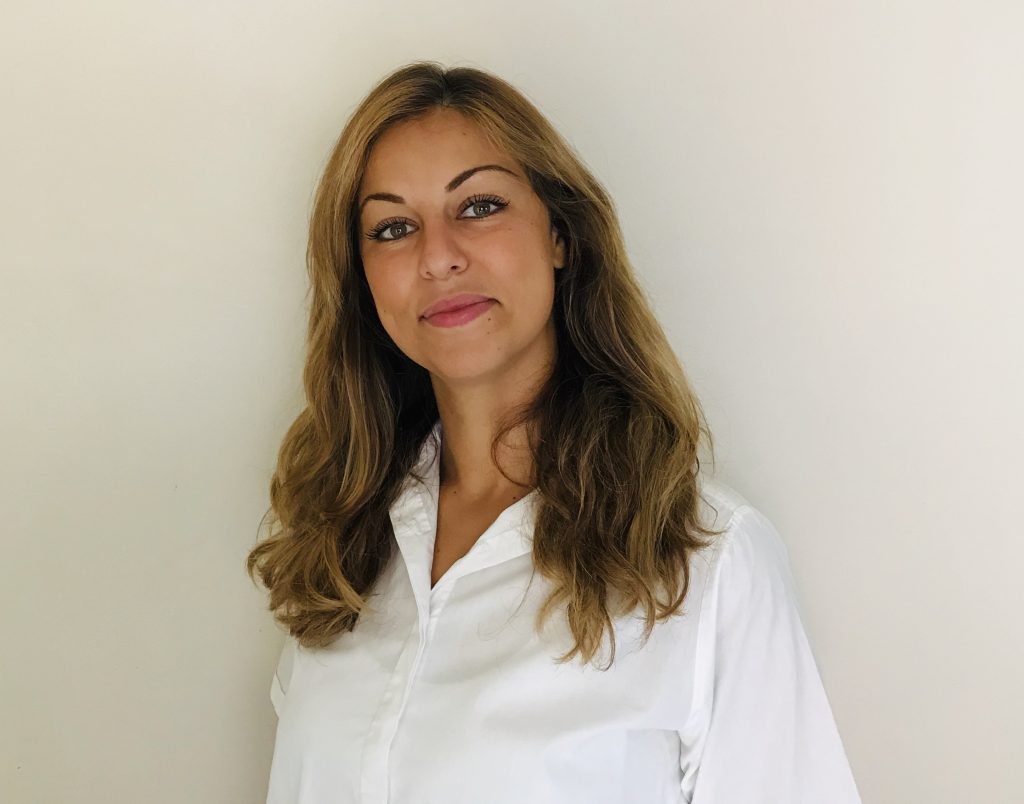 Let's find a little bit more about LA ROCHE-POSAY? Come with us…
C2B – For those who do not know the brand, how would you describe it in a few words?
AL – La Roche-Posay is a dermo-cosmetic brand whose mission is to improve the quality of life of all those who are touched by it, by improving the daily life of people with sensitive skin offering high-quality products, efficacy, and tolerance.
"…a brand whose mission is to improve the quality of life of all those who are touched by it."
C2B – What can we find in LA ROCHE-POSAY's products we cannot find on the products of any other brand?
AL – Several things, I would say. But the most important is, undoubtedly, the thermal water of La Roche-Posay Thermal Center, an active ingredient added to all our products formulas with effective soothing and protective properties in situations such as psoriasis, atopic skin, scars or even in cases such as skin weakened by cancer treatments.
C2B – La Roche-Posay presents an aura of efficacy, tolerance, and cosmeticity. What contributes the most for this to happen? The intense dermatological research on the basis of formulations? The simple and clean image, which we immediately associate to purity and hygiene?
AL – I believe both are responsible for this aura. But, undoubtedly, the most important is scientific research and the hundreds of clinical studies developed in partnership with thousands of dermatologists around the world. This, coupled with a formulation letter that guarantees optimum levels of safety and efficacy for our products, explains La Roche-Posay essence and why is it recommended by over 90,000 dermatologists worldwide.
"…is it recommended by over 90,000 dermatologists worldwide."
C2B – If you had to choose just one from all the LA ROCHE-POSAY products, which one would you choose?
AL – It's hard to pick just one, but I'd say our Lipikar Baume AP + is unquestionably one of the brand's most iconic products. Lipikar Baume AP + is our bestseller for atopic or very dry and sensitive skin as it ensures deep moisturizing and anti-discomfort and anti-itching actions by helping to restore the balance of the microbiome.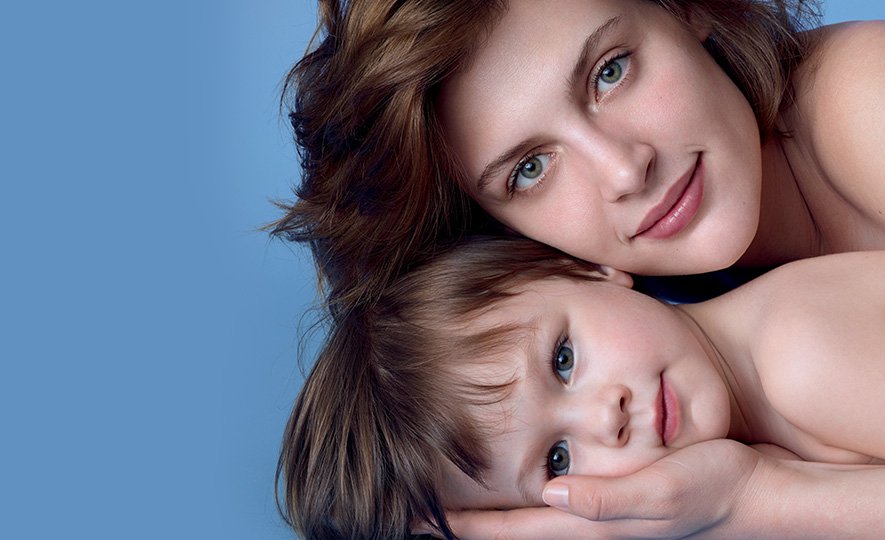 C2B – And which one you can not miss in your daily beauty routine?
AL – Personally, and because I'm on my way to 34, I can't live without a good face cleansing with our Micellar Water, followed by the anti-aging Hyalu B5 range (the Serum and the Eye and Face Creams that I absolutely love!) which I use in the morning and evening. And, of course, moisturizing my body skin every morning with Lipikar Milk, which allows me to dress quickly and ensures that my skin looks hydrated and healthy.
C2B – We know that innovation, in formulations, and in textures, is crucial to LA ROCHE-POSAY. Of the brand recent releases, which would your point out as the most innovative?
AL –  I would point out the Hyalu B5 range. Not only for its properties against skin-aging (helps correct wrinkles, loss of volume and elasticity) and its unprecedented sales performance (double-digit growth for 2 years) but mostly for what the range represents for the consumer: finally those with sensitive skin don't have to give up on efficiency and on the best anti-aging molecules over a formula that guarantees optimum tolerance. With the Hyalu B5 range, you can have the best of both worlds and this is of utmost importance for all people with sensitive skin looking for effective but safe anti-aging products.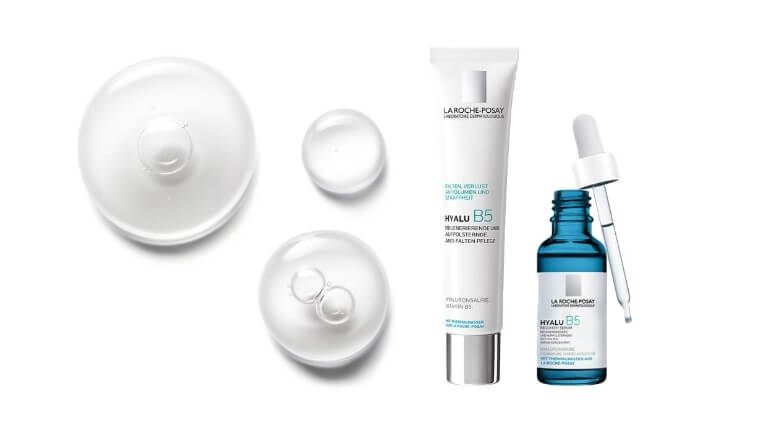 C2B – And in the near future, what great news can we expect from LA-ROCHE POSAY?
AL – So many! But always with 2 words associated: commitment and trust. We work every day, around the world, to bring relevant innovation to the market but always keeping in mind our values and what we believe in. Stay tuned, for example, to the Toleriane face range from September on…!
"…those with sensitive skin don't have to give up on efficiency…"
LA ROCHE-POSAY dedication to sensitive skin sums up its identity and essence.
Being at the service of sensitive and atopic skin is a daily challenge that La ROCHE-POSAY embraces with all its devotion and knowledge working in partnership with thousands of dermatologists around the world supporting their formulations on hundreds of clinical studies. Therefore, this brand can assure to its consumers that they will find nothing less than optimum levels of safety and efficacy on all their products.
This interview was translated and edited for clarity.
---
This post is part of a series of interviews conducted by Care to Beauty in 2019. We spoke to representatives of some of our favorite brands in order to bring you a closer look at some of the world's most popular skincare products. The full series includes interviews with brand reps from Eucerin, Filorga, Heliocare, La Roche-Posay, Lierac, Phyto, Sesderma, and Vichy.