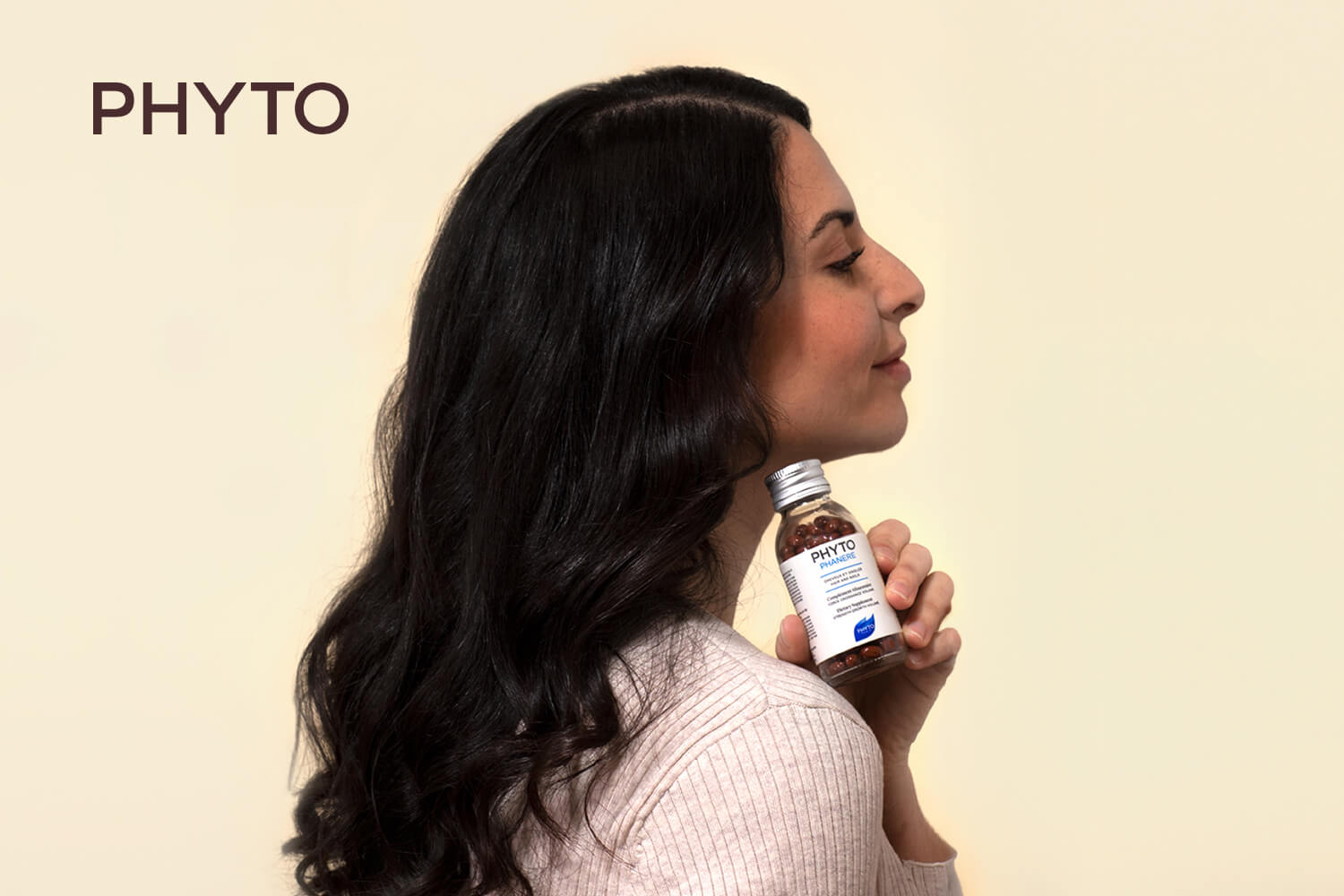 October marks, in the northern hemisphere, the beginning of Autumn – the time of the year when leaves fall from the trees and the hair begins to fall most intensely. This is, therefore, the perfect time to have a Brand of the Month that is all about hair – PHYTO. Discover all PHYTO products with an amazing discount of 25%.
Interviewing people who work with our Brands of the Month has been an experience as positive as enriching: we get to know the brands a bit better and feel closer to them, more willing and confident to sell their products and advise
them to our customers.
We hope that our readers will also have an opportunity to meet new brands or to deepen what they already knew about them.
Stepping in PHYTO's world
Joana Nobre, the Group International Training Manager & Technical and Training Director in Portugal opened us the door to the PHYTO universe. With a smile that makes us smile, Joana Nobre confessed her passion for the brand and we can feel all that love in every single word.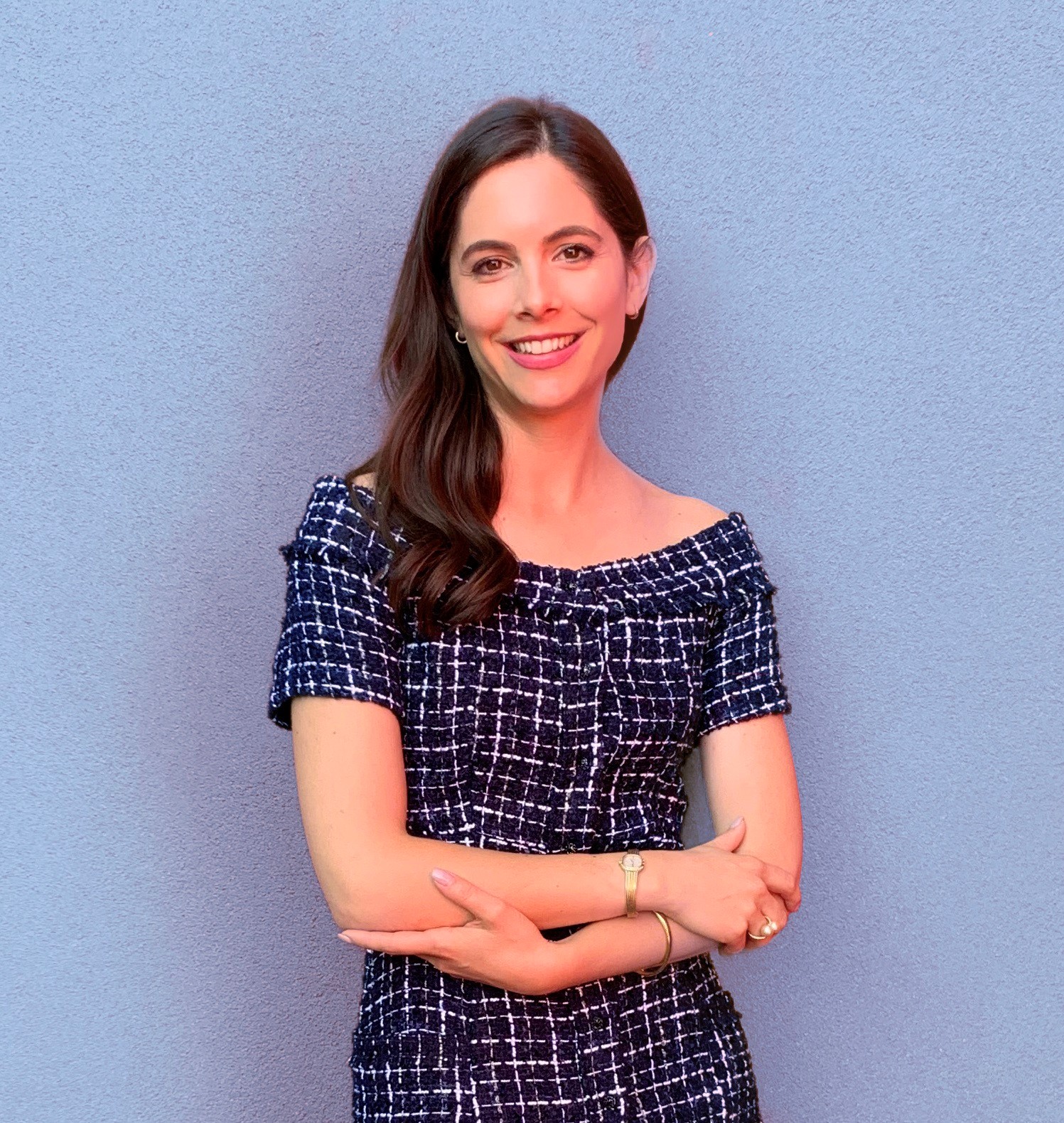 Want to know more about PHYTO? Come with us then…
C2B – For those who do not know the brand, how would you describe it in a few words?
JN – Phyto is a French brand of hair care formulated with the highest degree of naturalness and strong conviction: the hair and scalp ecosystem it's alive and it's precious; Learning to respect it is Phyto's calling. The brand was created in 1969 by the hands of the renowned hairdresser Patrick Alès, who also created in 1964 the famous brushing technique that brings together his two passions: hair and plants. Phyto products have always been created with a truly essential motivation for a cosmetic: primum non nocere, which means "first, do not harm". This respect for individuals begins in the laboratory, in production, in the employees who make our products daily. From there, everything is assured until it reaches consumers around the world. The brand is in over 50 countries and 1 Phyto product is sold every 6 seconds worldwide.
"Haircare formulated with the highest degree of naturalness and strong conviction: the hair and scalp ecosystem it's alive and it's precious."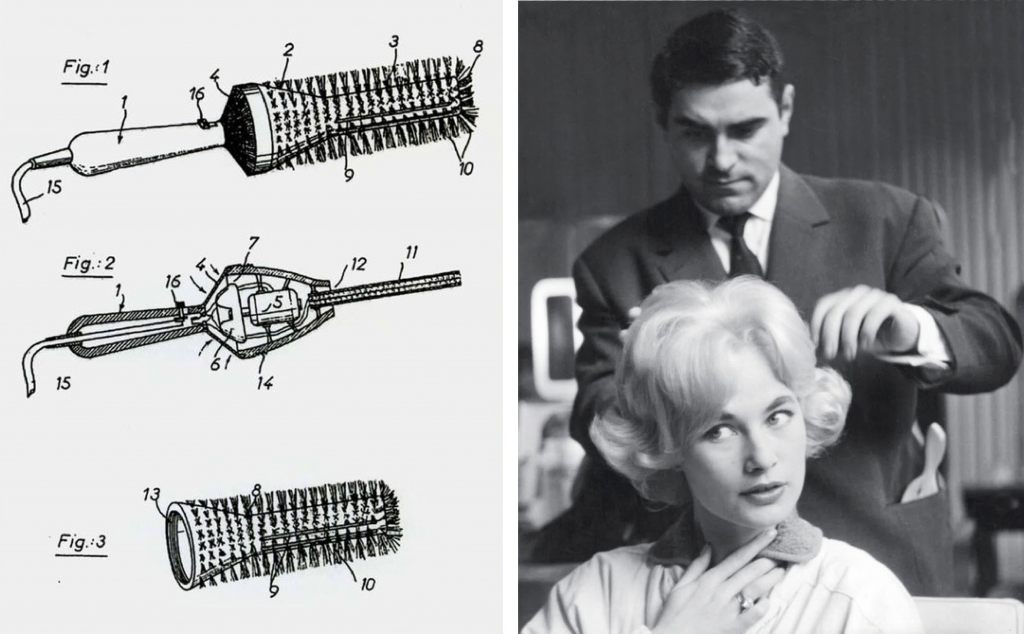 C2B – Natural ingredients and plant extracts. Is this the brand's DNA?
JN – Yes, for over 50 years we have been using an exclusive extraction process, a true brand signature savoir-faire, which allows us to ensure the highest percentage of naturalness in our formulas so that we can do what is called, in Greek, Phytotherathrie: taking care of the hair through the plants. Our logo has a blue leaf and a very strong expression that defines the brand at all: Botanical Power.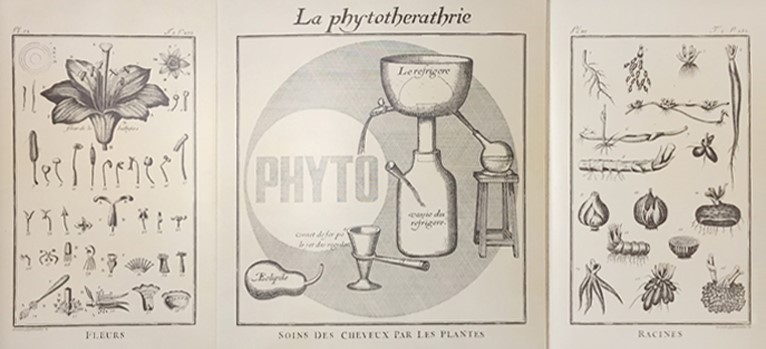 C2B – What is a PHYTO hair?
JN – It is an healthy and beautiful hair, from roots to ends. A hair we are happy to touch.
C2B – PHYTO strives for clean and honest formulas as well as clear messages in its packaging. You do that so that each customer has a clear perception of what they are choosing?
JN – Yes, it is very important that communication reflects the simplicity and assertiveness of formulas. Today's consumer wants and deserves to know what it is buying. Honesty is essential and the communication we make on the packaging is only the first step to what we will later experience with the product, but it is still our first introduction to the consumer.
"A Phyto hair is a hair we are happy to touch."
C2B – PHYTO has recently begun to replace the iconic aluminum bottles with recyclable plastic packaging. A risky marketing decision or a sign of innovation and insight into the times?
JN – A sign of modernity and evolution, without cutting its roots because Phyto has always been an ecological brand. In 1969, Patrick Alès chose to pack Phyto formulas in recyclable packaging. In the early 2000s, by consumer demand, we changed the shampoo glass bottles to aluminum. There was much fear that the bottles would break in the tub. The brand has adapted and changed, but we have lost the possibility of seeing the product, the color, the texture, something that is also very important for consumers. The aluminum containers were opaque, heavy and impractical. In 2018, with the segmentation of the brand in essential routines and premium routines, it was decided to change some packaging again, only in the most accessible segment of the brand, this time to recyclable plastic; as recyclable as glass or aluminum, but more practical and suited to the transparency we wanted for the products. These packages are much lighter, preserve the formulas very well, which reduces preservatives to the minimum necessary, and still have the advantage that they can be squeezed so that the shampoo is consumed to the last drop without waste. With this change, the design that was round changed to square, more practical, modern, minimalist, clean. The shampoos no longer have paper containers and the leaflets of all other products were eliminated. The papers we use come from sustainable forests and are FSC (Forest Stewardship Council®) certified. Each year we save 32 tons of paper, the equivalent of 128 tons of wood, and about 10 million liters of water that would fill 4 Olympic swimming pools.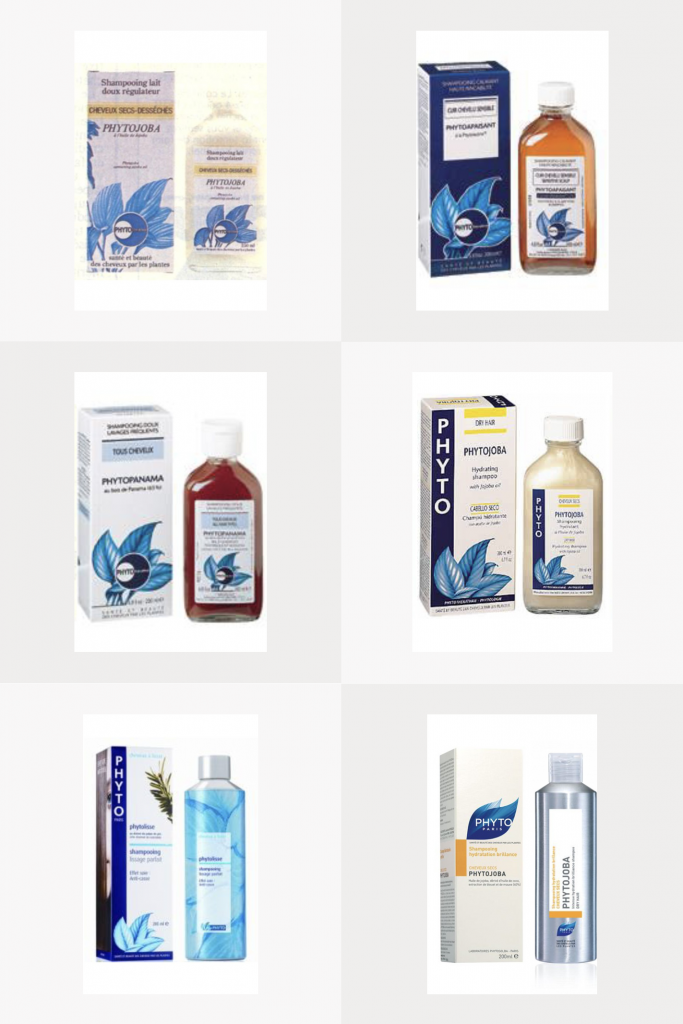 C2B – Can we think this is a change that extends and accentuates the brand's natural, botanical, green character? In other words, does it passes to the exterior of the products what is already inside?
JN – That's right: minimalism, total transparency, and consistency! Our formulas have naturally beautiful colors that should be seen, we use no dyes or superfluous components, and the textures automatically convey the richness of the product. Phyto 'undresses' because it has nothing to hide. We want all consumers to understand and appreciate this message. The planet appreciates it.
C2B – Which do you consider to be the most innovative of recent brand releases?
JN – In 2018, we have launched a product called Phyto RE30. This product is designed to stimulate the natural pigmentation of our hair, thus avoiding white hair. It is a product that follows 6 years of research. A 98% natural formula that works effectively, not only in hair repigmentation but also in the beauty that assures to the hair fiber. We are very proud to have developed such a product: the first cosmetic to be created with this technology that meets this increasingly important goal for consumers who do not want to color but want to postpone white hair at the same time.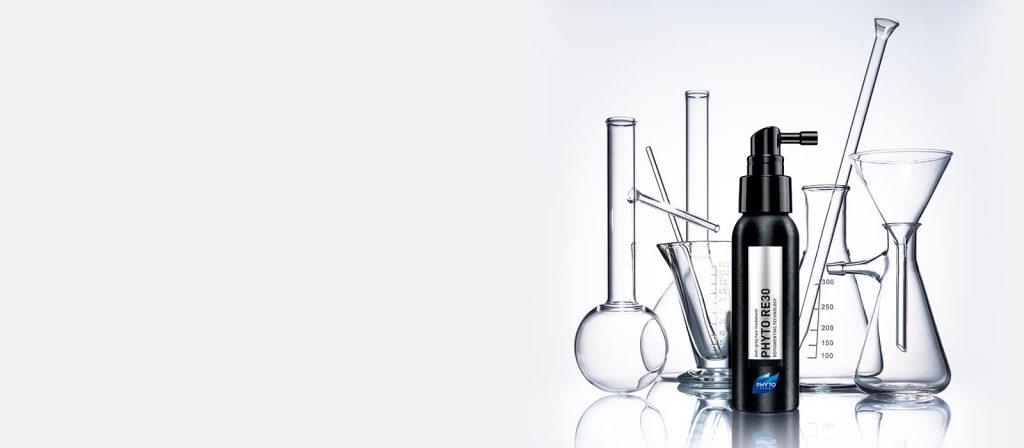 C2B – What great news can we expect from PHYTO?
JN – One of the areas in which we invest the most is anti-hair-loss. We constantly innovate with the objective of always presenting the most modern, complete, safest and most effective proposals. We are talking about years of research and development for protection anti-hair-loss, always tested and truly acclaimed by consumers worldwide. Although in 2019 we have introduced a fabulous anti-hair-loss innovation – Phytonovathrix range with action on 16 biological targets implicated in hair fall and regrowth, the next few years will be very promising and our laboratory does not stop.
C2B – What is your favorite PHYTO product?
JN – I have been a Phyto fan for 20 years now. I used to apply the products even before I dreamed of working with the brand, but I do have a favorite product, an iconic and unavoidable haircare product: Phytopolléine, the 100% natural elixir, rich in essential oils. It purifies, balances, enhances all treatments and naturally stimulates hair growth. I say without exaggeration that there is a life to our hair before and after using this product. For me, it incorporates an essential message: we can't have beautiful hair without a healthy scalp. Just as it is impossible to have a beautiful plant born from a poor quality soil. If we take good care of our scalp we will have better hair from the roots and that's fantastic!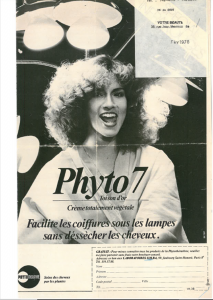 C2B – And which one your hair does not live without?
JN – I don't have a difficult hair, but I am very careful with it so I have an elaborate routine. However, the one product my hair does not live without is really Phyto 7, moisturizing vegetable day cream. I always bring it with me and apply it whenever I feel the need to. It was the first product of the brand, combines extracts from 7 plants and, even in name, is simple, coherent and effective.
PHYTO's minimalist, transparent and consistent formulas
Phytotherathrie, that means essentially "taking care of the hair through the plants", is the Latin expression used by PHYTO to translate the true brand signature savoir-faire: an exclusive extraction process that allows the brand to ensure the highest percentage of naturalness in their formulas.
Natural ingredients and plant extracts are the brand's DNA and their logo have a very strong expression that defines the brand: Botanical Power. This is PHYTO. As simple as that! And isn't that great?
This interview was translated and edited for clarity.
---
This post is part of a series of interviews conducted by Care to Beauty in 2019. We spoke to representatives of some of our favorite brands in order to bring you a closer look at some of the world's most popular skincare products. The full series includes interviews with brand reps from Eucerin, Filorga, Heliocare, La Roche-Posay, Lierac, Phyto, Sesderma, and Vichy.