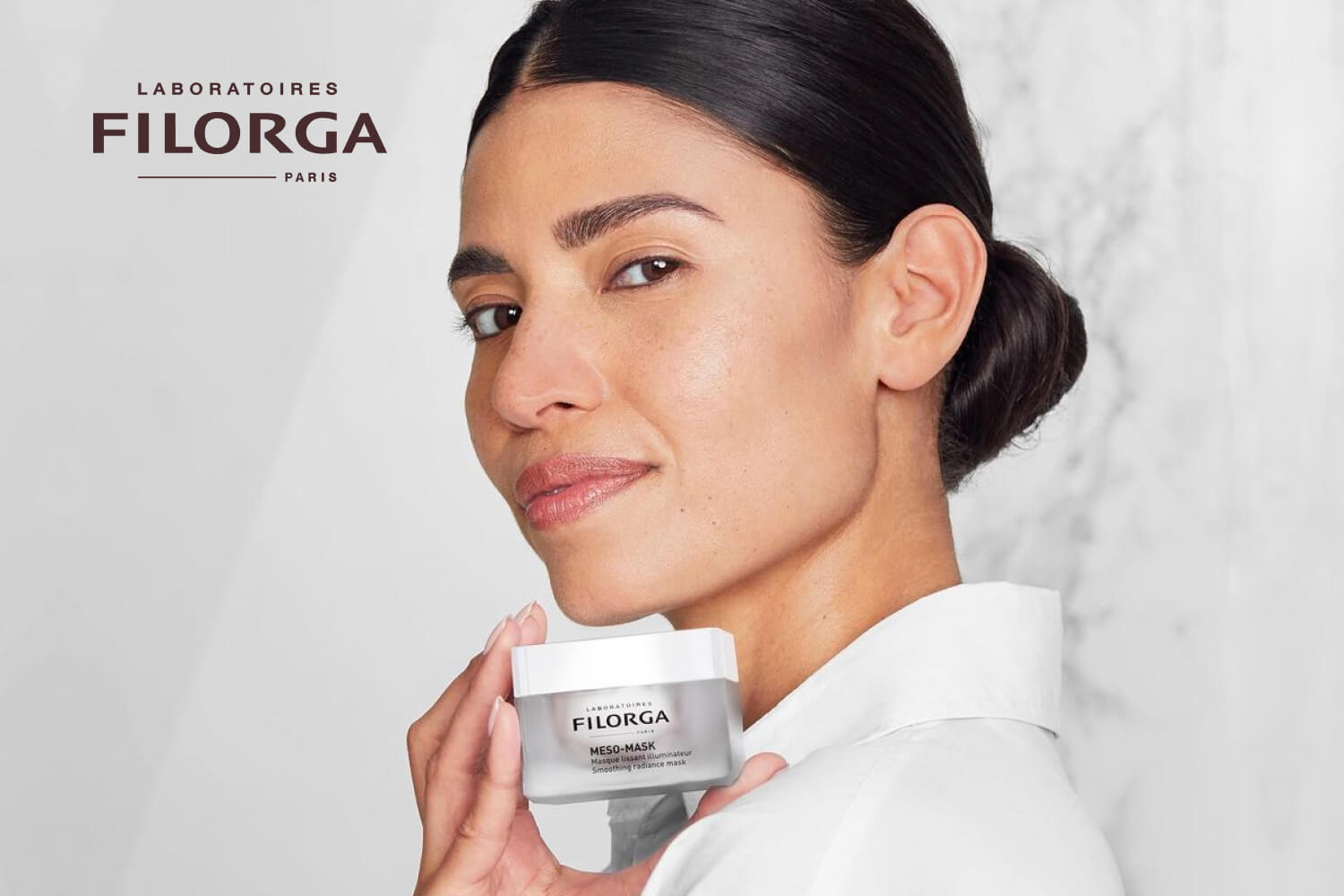 2019 was a fantastic year in terms of Brands of the Month at Care to Beauty… It was so exceptional that the only thing that makes sense is to present a fabulous Brand of the Month this December to wrap the year in style – FILORGA. Until the end of the year, all their amazing products are available in our online store with a 25% discount! It sounds great, doesn't it? Maybe it is a good time for you to restock your favorites, try something new or to buy that special gift you are delaying! Filorga offers several amazing options that would fit perfectly under your Christmas tree.
FILORGA puts all the knowledge and innovation, initially intended only for dermatology and aesthetic medicine, on the development of various dermo-cosmetics solutions. This spirit makes Filorga a well-known and respected brand all over the world.
Exploring Filorga's territory
Rui Alberto, Filorga's General Manager in Portugal, took some time apart from his tight schedule to answer our questions about the brand. And it was so good to see how passionate he is for Filorga and how engaged he is with the brand's identity and personality.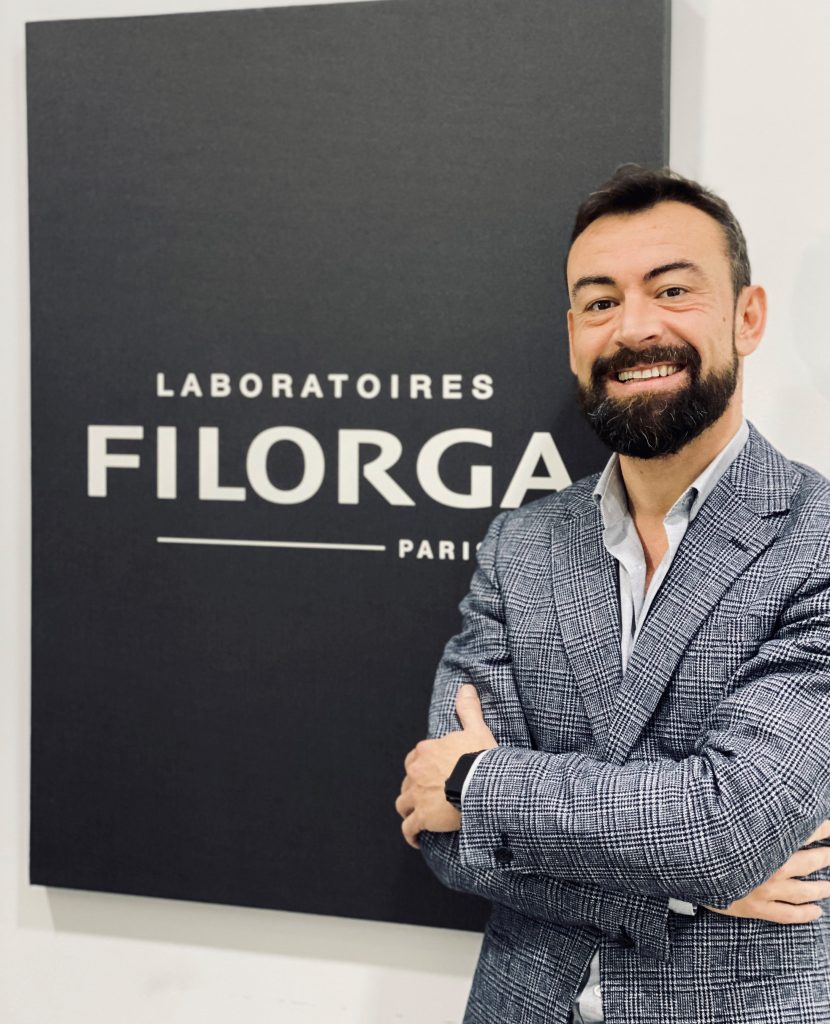 Want to know more about Filorga? Come with us then…
Care to Beauty – How would you describe Filorga to someone who's never come across the brand?
Rui Alberto – Filorga has over 30 years of experience. It was the first laboratory to develop the concept of medical-cosmetic that draws on the knowledge and techniques of aesthetic medicine to create a coherent range of anti-aging care for all types, for men and women.
C2B – What would you say are the big differentiating factors in Filorga? What makes the brand so unique in the wide universe of cosmetic brands?
RA – The quality of products with ultra-effective ingredients from aesthetic medicine techniques, with clinically proven results for each product and visible in just seven days of use and the overall consistency of the range around the patented NCEF, an encapsulated complex that allows an effective penetration of the anti-aging agents into the skin.
C2B – The adaptation of Filorga's knowledge in cutting-edge aesthetic and dermatological medicine to the dermo-cosmetics world definitely marks the brand's DNA. Do you agree with this statement?
RA – Absolutely! The brand was founded in 1978 by a French aesthetic doctor with a passion for cell biology who developed hyaluronic acid injectable products and developed his own anti-aging revitalization solution for specialist's office application. Later this solution led to the development of NCEF which is used in the cosmetic range allowing an efficient anti-aging response of continuous use and easy and convenient application by the user himself.
" (…) clinically proven results for each product visible in just seven days of use."
C2B – You've, recently, take over as Filorga's General Manager in Portugal at a time marked by the acquisition of the brand by the giant Colgate-Palmolive. How will Filorga be influenced by this acquisition?
RA – It will surely be positively influenced and that makes us very proud and even more confident in the future of the brand. Colgate-Palmolive has a very strong culture based on values with which Filorga identifies itself, such as respect and concern for people, global teamwork, and continuous improvement. These values, combined with the ambition and human, technological and financial resources available to Colgate-Palmolive, only give us more motivation to keep developing this passionate brand and to innovate and improve our anti-aging solutions.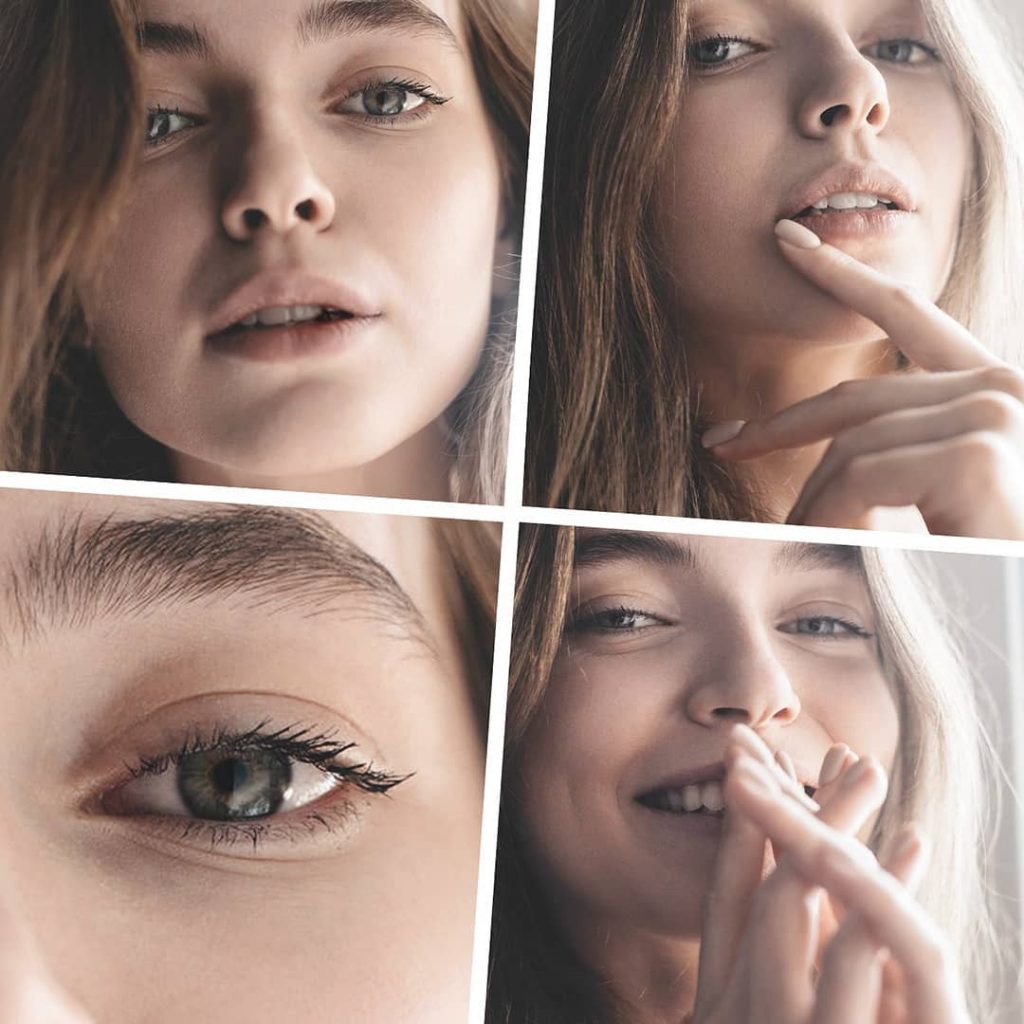 C2B – Will loyal customers feel big changes or can they always count on the effectiveness and innovation that they are used to with Filorga products?
RA – The best way to answer this question is looking at the motto given to all Filorga employees by Mr. Noel Wallace, CEO of Colgate-Palmolive, through the following sentence: "Let Filorga be Filorga". This simple and concise phrase gives me confidence that Filorga's effectiveness and innovation will only be enhanced by this acquisition. However, I cannot help pointing out that the correct question would have to be: "Filorga's loyal customers from all genders…" because Filorga is a brand for all skin types, for men and women and, although most of our customers are female, is not a surprise that the number of male customers has been growing at a very interesting rate and with very high brand loyalty levels.
C2B – Which would you consider to be the most innovative of the brand's recent releases?
RA – Our new Global-Repair range contains 50 meso-factors plus 4 cellular enhancers for multi-revitalizing skin action and 3 super-nutrients for regenerative nourishing action. It is a range that globally, as its name implies, treats devitalized skin with proven and visible results in reducing the age of the dermis in 4 years with only 7 days of use.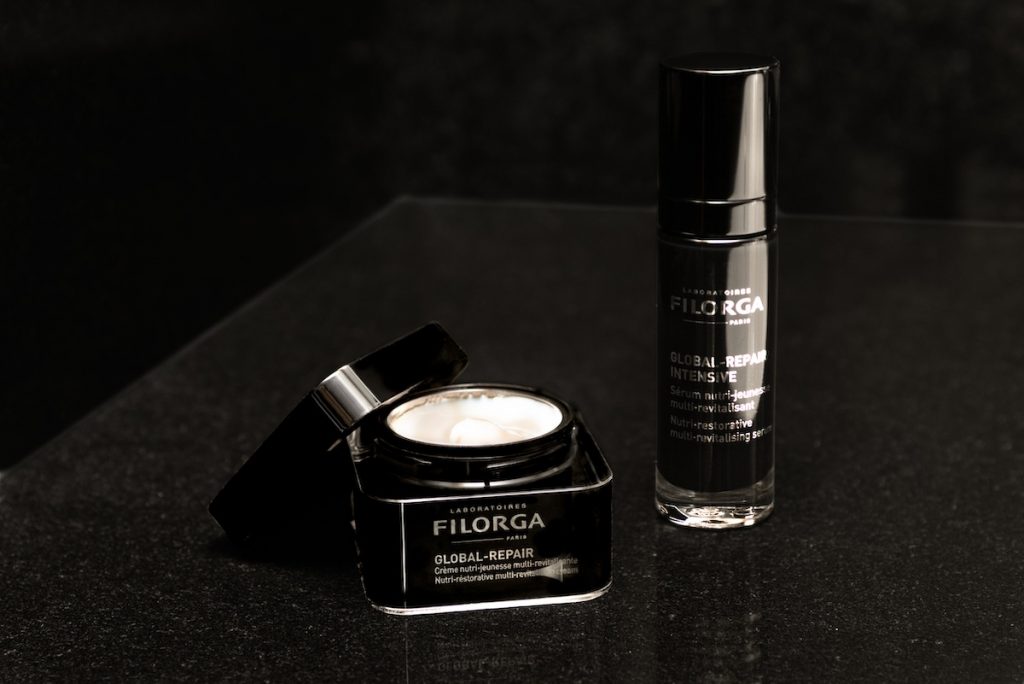 C2B – And in the near future, what great news can we expect from Filorga?
RA – You will have to follow us and our news: constant research and development are part of Filorga's daily life. I can't talk a lot about the many new developments, but you can expect a lot of innovation and new releases from Filorga in 2020.
C2B – What is your favorite product from the brand?
RA – The quality and consistency of the entire Filorga range make me proud and confident in all products, but each person has their own skin needs and Filorga has a full range of products to all types of care and anti-aging needs. In my case, the product that I can consider to be my favorite because it meets my greatest need is NCEF-REVERSE EYES that helps me take care of the eye contour to fight against the aging signs caused by lack of rest, pollution and the many hours facing monitors, tablets, smartphones, without which we do not live nowadays.
C2B – And what's the one product you can't live without?
RA – Again the NCEF-REVERSE EYES that I apply to the eye contour. I also use the UNIVERSAL CREAM with moisturizing, protecting and repairing actions that I apply easily and quickly every morning to the face and neck excluding the eye contour and beard areas. And, as I shave, I do not dispense the HYDRA-HYAL which is an intensive moisturizing concentrate that, because of its fluid texture, allows me to effectively and comfortably apply to the beard area.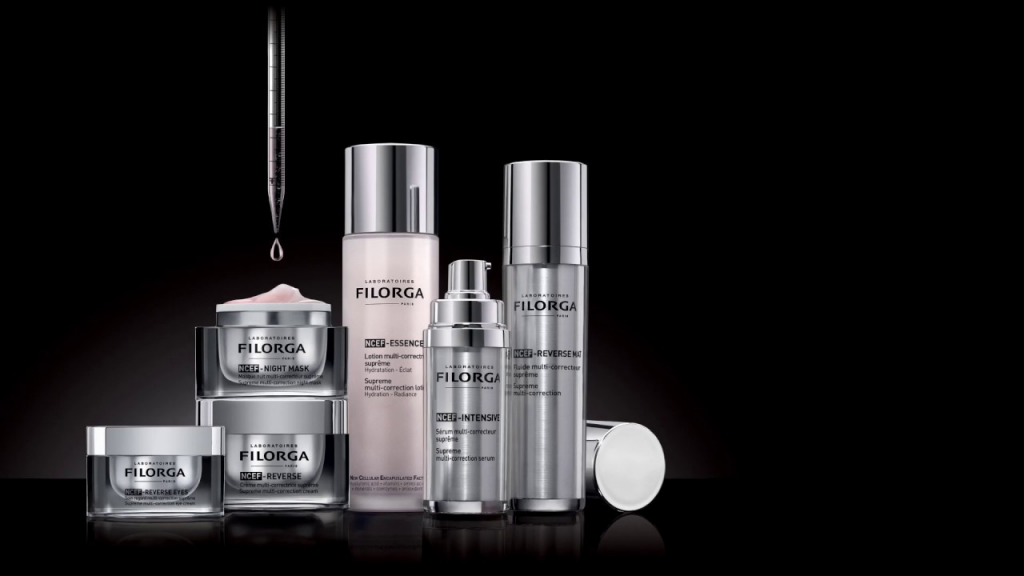 Constant research and development are part of Filorga's daily life
When we think about FILORGA. we think about the quality, innovation, and effectiveness. An entire line of products with ultra-effective ingredients from aesthetic medicine techniques. A brand that exhales luxury, glamour, and high-quality from the first to the last product on the shelf.
This interview was translated and edited for clarity.
---
This post is part of a series of interviews conducted by Care to Beauty in 2019. We spoke to representatives of some of our favorite brands in order to bring you a closer look at some of the world's most popular skincare products. The full series includes interviews with brand reps from Eucerin, Filorga, Heliocare, La Roche-Posay, Lierac, Phyto, Sesderma, and Vichy.