Our beloved SESDERMA is the Brand of the Month during November and you still have some days to take advantage of their amazing products with a nice 25% discount we are offering at Care to Beauty's store!
SESDERMA has an extensive catalog of products and solutions for all skin types and concerns but there are some products that are absolute superstars! You should take a look at them if you are looking for some innovative and super-effective skincare. You see: Sesderma was one of the first brands to use Glycolic Acid in their products and, in 2010, their laboratories launched an extraordinary innovation using nanotechnology that allows the transmission of assets through nanometric liposomes with high penetrating power in the deeper layers of the skin, improving, therefore, its effectiveness.
Stepping in Sesderma's nanotech territory
Fernanda Monteiro, Sesderma's National Director in Portugal, was kind enough to sit down with Care to Beauty to answer some questions about the brand. We can see how proud she is with the work developed by the brand taking care of the most demanding skin and hair concerns.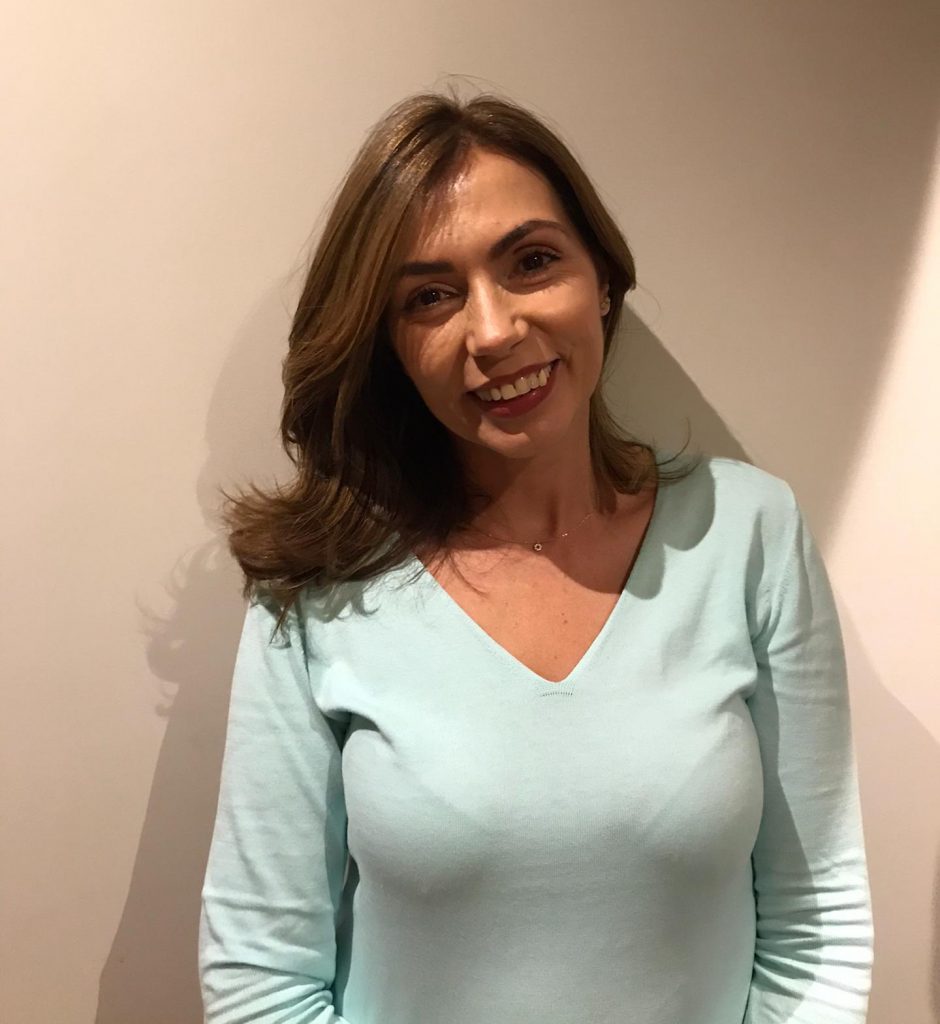 Want to know more about Sesderma? Come with us then…
Care to Beauty – How would you describe Sesderma to someone who's never come across the brand?
Fernanda Monteiro – Sesderma is a dermo-cosmetic brand that's turned 30 this year. The experience we've gained over the years has allowed us to develop truly innovative and highly effective formulations that fully respond to the needs of different skin types and concerns. Our mission is to meet each person's specific needs by offering highly targeted products for each skin type through the use of integral dermatology that combines technical innovation and consumer feedback.
The basis of our success lies in the development of products that feel innovative, effective and safe for consumers, who continuously place their trust in the Sesderma brand. Over these three decades, we have always worked to improve the skin quality of all consumers.
C2B – Liposomes… an important innovation in the field of cosmetics, which Sesderma has always championed. What is this innovation?
FM – In order to better understand Sesderma's brand differentiation concept, it is important to remember the fundamental role that skin plays in protecting our body from external agents that can cause aggression. Indeed, one of the main functions, if not the main function, of the skin is to form a protective barrier between us and the external environment. This protective barrier is difficult to penetrate; not only for external aggressors, but also for the active ingredients incorporated into skincare products. One of the biggest challenges faced by the skincare industry has to do with overcoming this barrier and carrying the active ingredients to the target cells where they are meant to perform their actions.
Sesderma has completely innovated and revolutionized the world of dermo-cosmetics through the introduction of nanotechnology in its products. This nanotechnology is represented by the Nanotech® seal found in many Sesderma products, which indicates the presence of extremely small liposomes of nanometric dimensions. These liposomes effectively act as "vehicles" that incorporate and carry the active ingredients through the skin barrier.
C2B – Due to their high penetration power, these nanometric liposomes are very effective. Is this Sesderma's greatest asset?
FM – Liposomes are undoubtedly one of the hallmarks of the brand, as they allow us to achieve higher levels of penetration, greater stability in formulations, and previously unreachable results in the matter of hydration, prevention, and treatment of a variety of skin concerns (such as photo and chrono aging, hyperpigmentation, and multiple pathologies).
Knowledge, humanity, and generosity. We exist to serve each person's skin.
However, Sesderma has plenty of other values I'd like to highlight: knowledge (dermatological as well as technological), humanity (we place people above all else,) and generosity (we want nothing more than to satisfy the consumer). We exist to serve each person's skin.
C2B – Besides the use of nanotechnology, are there any other formulation characteristics you'd like to highlight?
FM – We combine nanotechnology with widely studied active ingredients which have proven effective in the prevention and treatment of different manifestations of skin aging, as well as in the management of multiple skin pathologies. Our Research and Development (R&D) department is dedicated to the constant research of new active ingredients which are capable of providing the skin with the best possible results, all the while ensuring the best formulations on the market.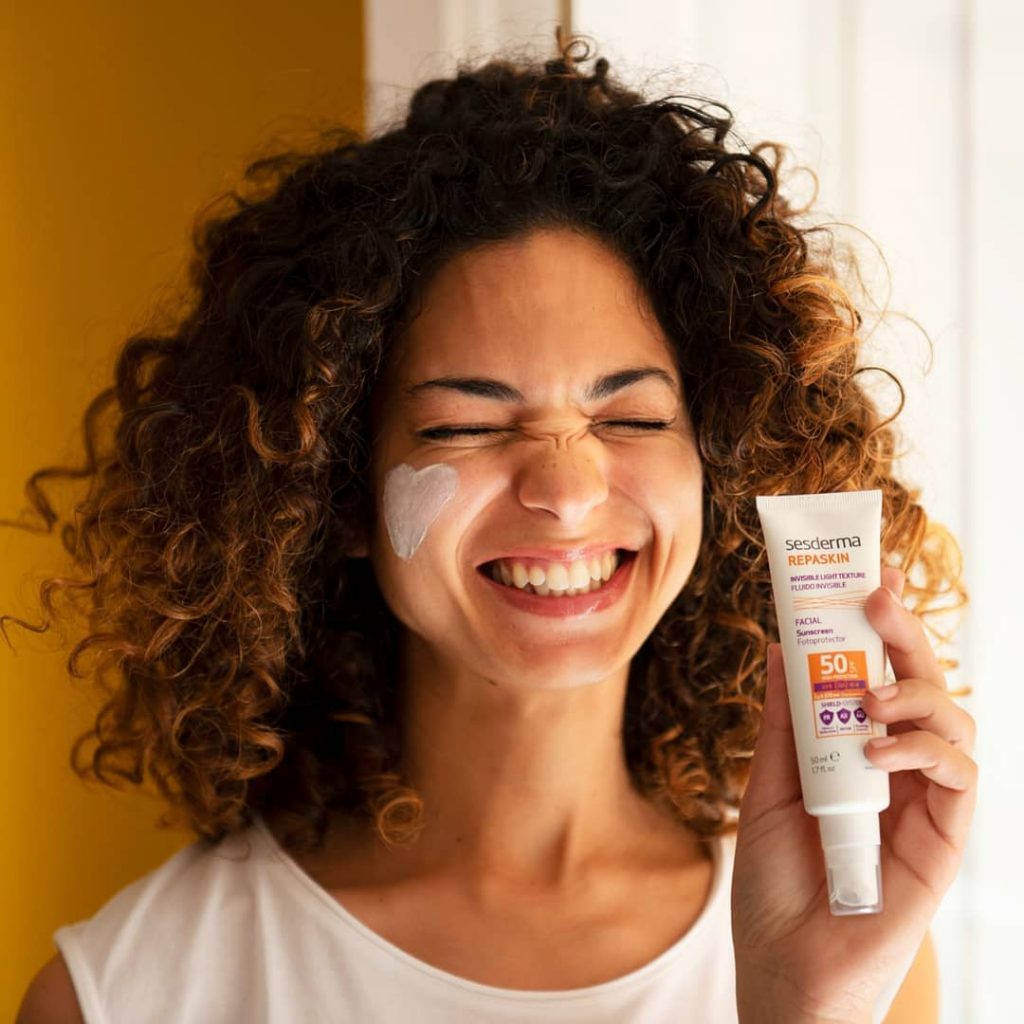 C2B – Sesderma has a wide catalog of products that meet the needs of all skin and hair types, including but not limited to male skin, sun protection, and pediatric care. Is it important for the brand to have a solution on hand for every challenge?
FM – According to our founder and President, Dr. Gabriel Serrano, every person's skin poses its own challenge. Even if there's only one person with a certain skin issue, there will be a Sesderma product to "treat" it. What more can I say? In our extensive portfolio, there's sure to be a product to solve most skin issues, at any age, phototype, and season; if not, we'll at least be able to recommend a routine that suits each person's case.
C2B – Which would you consider to be the most innovative of the brand's recent releases?
FM – I would highlight our latest and most promising new release in the depigmenting segment, with the introduction of tranexamic acid. This active ingredient makes a significant difference in the care of dark spots, as it acts by alternative mechanisms of action to the so-called classic depigmenting products, which potentiates the results. In addition to the depigmenting effect, this active ingredient has other noteworthy actions: it strengthens the skin's barrier function, improves its hydration, inhibits the synthesis of new blood capillaries (which is particularly interesting in skin with vascularization changes such as vascular melasma or rosacea), and offers anti-inflammatory properties which benefit even sensitive skin. At Sesderma, we have reinforced the formulation of our iconic depigmenting agents with this active and, in addition, we have increased the concentration of tranexamic acid.
We have done this in Sesderma Melases TRX Gel, for example. This product is an intensive gel for localized application on dark spots and areas of hyperpigmentation. It is especially indicated for very resistant spots and hyperpigmentations, with an associated vascular component. It is also suitable for the most sensitive and reactive skins, which do not tolerate more aggressive depigmenting actives such as retinoids or Alpha hydroxy acid (AHAs).
C2B – And in the near future, what great news can we expect from Sesderma?
FM – Not a month goes by without a new release or reformulation of a Sesderma product, as our mission is to keep innovating. Soon we'll be improving the presentation of our ampoules, for example. We'll also be working on the release of the new Sesderma Samay range, an effective anti-aging solution for sensitive skin.
C2B – What is your favorite product from the brand?
FM – I have too many favorites to easily pick just one, but for its texture, effectiveness and tolerability, I would say Sesderma Acglicolic Classic Forte Moisturizing Gel Cream. The Acglicolic line contains free glycolic acid for superficial action and encapsulated glycolic acid for in-depth action. This range promotes maximum effectiveness and excellent tolerance as it contains soothing actives that do not cause irritation. All in all, Acglicolic contains all the benefits of glycolic acid, but amplified by new synergistic actives with offer extra antioxidant, regenerating, moisturizing, and soothing benefits.
For the prevention and treatment of skin aging, this is undoubtedly my favorite product.
C2B – And what's the one product you can't live without?
FM – Surely my Sensyses Cleanser, which removes both water and oil-soluble impurities. At the same time, it re-balances the skin, as it contains essential fatty acids that keep the corneal layer healthy. Finally, this cleanser also incorporates repairing actives that help treat various types of skin alterations. The formula contains empty liposomes which, due to their affinity with the structure of the skin, are perfectly well tolerated. My personal favorite is the Sesderma Sensyses Cleanser Lightening, which cleanses, illuminates, and revitalizes the complexion. It's especially suitable for skin with dark spots or a certain lack of luminosity.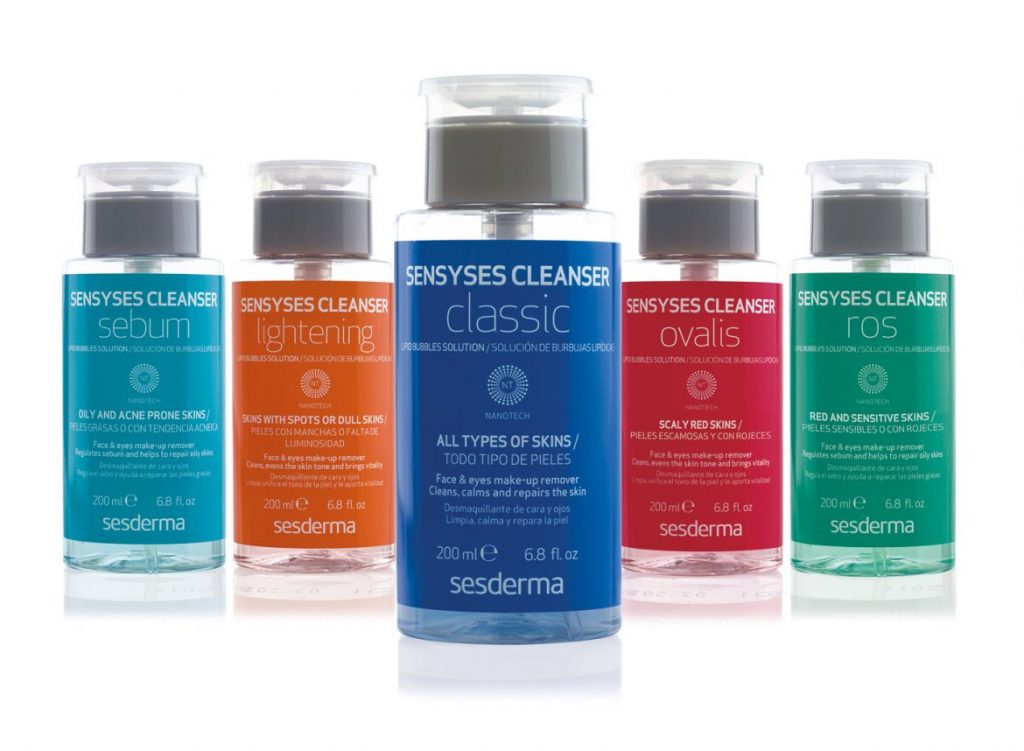 Sesderma, combining dermatological expertise with technical innovation
30 years of expertise and innovation give customers around the world high degrees of security and confidence that we can't always find in cosmetic brands. Working with the mission of meeting each person's specific needs, SESDERMA is able to offer highly targeted products for each skin type through the use of integral dermatology that combines technical innovation and consumer feedback.
Innovation, effectiveness, and safety for consumers… these are SESDERMA's pillars that rest firmly on the power of nanotechnology and liposomal actives.
This interview was translated and edited for clarity.
---
This post is part of a series of interviews conducted by Care to Beauty in 2019. We spoke to representatives of some of our favorite brands in order to bring you a closer look at some of the world's most popular skincare products. The full series includes interviews with brand reps from Eucerin, Filorga, Heliocare, La Roche-Posay, Lierac, Phyto, Sesderma, and Vichy.